On March 5th, 2020, St. 319 Entertainment released the official MV of AMEE ft. RICKY STAR named "Sao Anh Chưa Về Nhà". The song is AMEE's song of the winter in the series of four seasons MVs after "Anh Nhà Ở Đâu Thế?" (Spring), "Đen Đá Không Đường" (Summer) and "Trời Giấu Trời Mang Đi" (Fall).
"Sao Anh Chưa Về Nhà?" is once again a composition of Lyly. This time, Lyly worked with TKD and Hua Kim Tuyen to compose the song for conveying the message that guys don't be too chill outside but forget that a girl is waiting for him all night.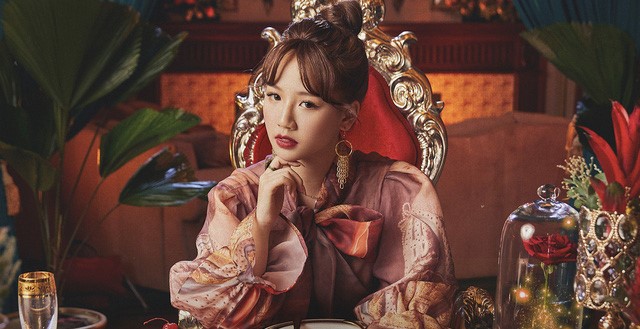 Source: baomoi.com
The pure and sweet vocal of AMEE makes her lover can't help but come back right away. The rap part of Ricky is a complaint of the guy about her action when he just goes out but still comes home as soon as possible with her.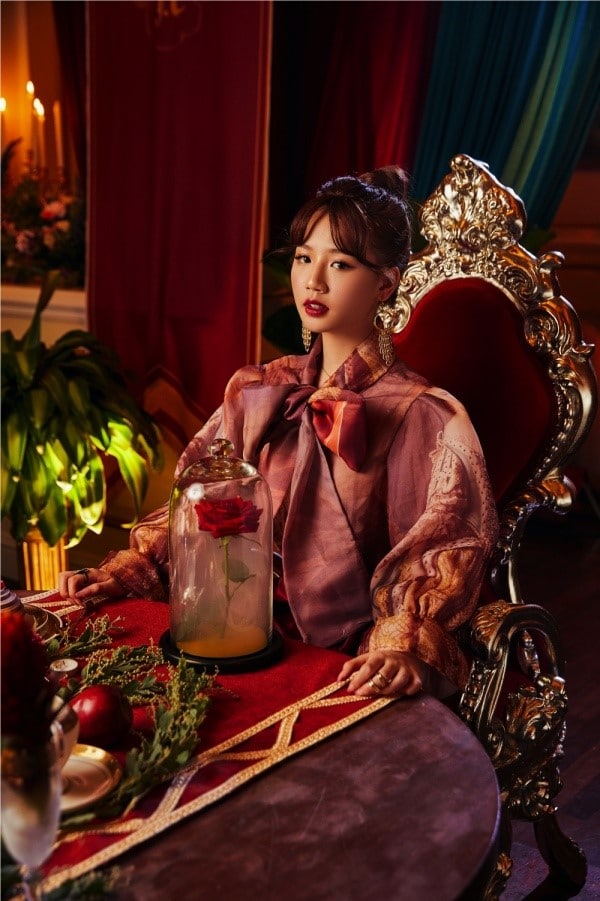 AMEE in the MV. Source: tiin.vn
The plot of the Vpop MV is like a fairy tales, which contends many elements of famous ancient stories in the world like the glass shoe in Cinderella, the apple in Snow White, her hair in Tangled, the rose in Beauty and the Beast or horns in Maleficent. The MV stars new famous actress and actor like Hậu Hoàng and Yura Po. AMEE plays the role of a princess waiting for her prince coming home but finally turns out to be the devil when she has to wait too long. The romantic dinner becomes a storm, she gets mad and cries until mascara gets smudged. She slits the prince's portrait and cuts his shirt to exhale herself. That said, the MV is built in a cute and funny style, not bitter and resentful.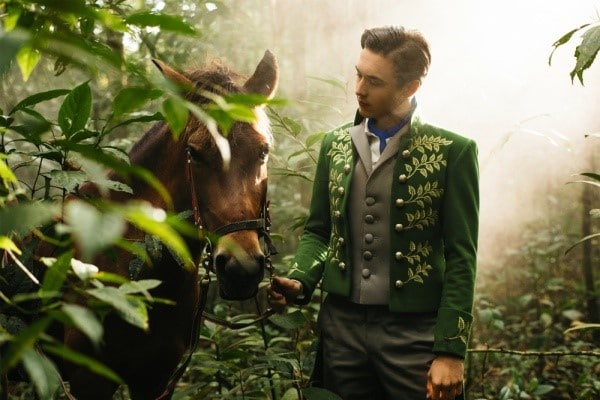 Yura Po "Prince". Source: tapchisaoviet.com
The song quickly hit million views in four hours and stood at No. 1 Vietnam top trending on YouTube in only 29 hours released. AMEE hasn't ever disappointed her fans because of the quality of her music videos.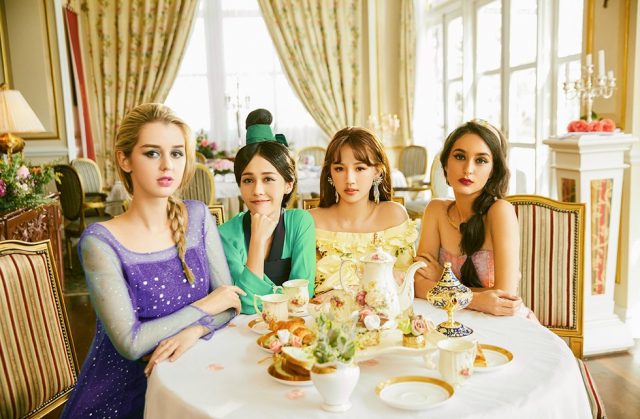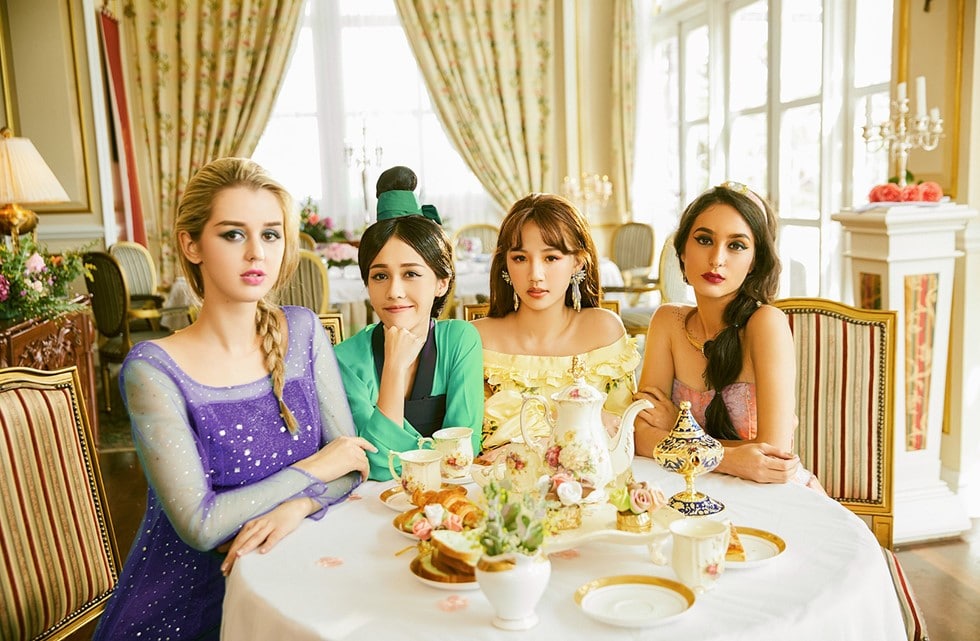 Hậu Hoàng appears in a cameo role in AMEE's MV
"Sao Anh Chưa Về Nhà" is a startup MV to prepare for her first album, which will be published by the end of this month (March 29, 2020).
Sao Anh Chua Ve Nha: https://www.youtube.com/watch?v=RlBkvjVss-s