Recently, Bảo Yến has officially released the teaser of the MV "Anh Lại Làm Em Khóc" right after releasing its official poster.
Unlike the bold and charismatic image in the official poster, the female singer transformed into a gentle and beautiful muse in the teaser. However, the audience must be even more surprised after watching the trailer of the MV.
If pure white is chosen as the theme colour in the MV teaser, the colour of the MV trailer is also somewhat bright and mysterious, which makes the audience more curious about the visual of the official MV as it seems to be opposite to the poster.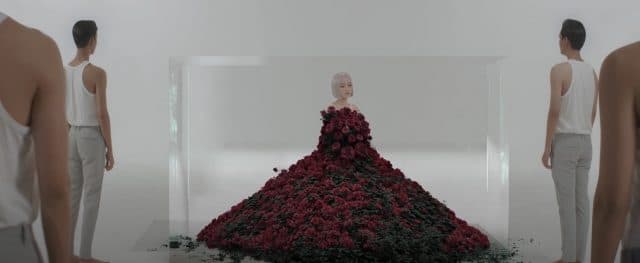 credit: "Anh Lại Làm Em Khóc" MV
The MV trailer "Anh Lại Làm Em Khóc" is covered in a white-grey tint sprinkled with crimson that looks quite magical and enigmatic, in contrast to the bright image and vivid colours of the MV teaser.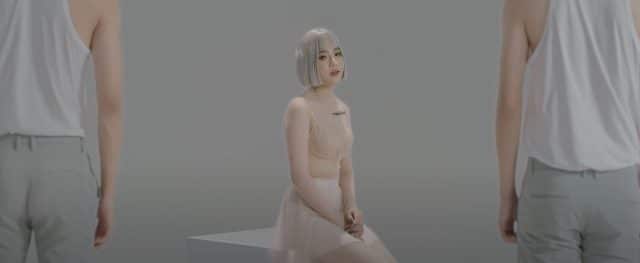 credit: "Anh Lại Làm Em Khóc" MV
Each frame of the MV trailer is filled with sadness and tears. Besides, the look of Bảo Yến Rosie in the trailer is also opposite to the audio teaser, making fans extremely surprised.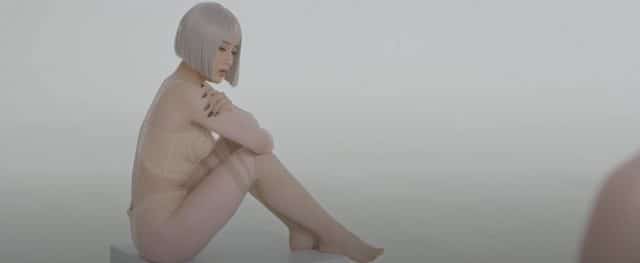 credit: "Anh Lại Làm Em Khóc" MV
In this MV, Bảo Yến portrayed a muse, with long, feminine, and gentle hair. However, she reappeared at the last minute with a poster-like image of a personality girl with short grey hair.
The audience has been pleasantly surprised by the Vietnamese female singer's several look changes. It is one of the elements contributing to the success of the MV "Anh Lại Làm Em Khóc".
Anh Lai Lam Em Khoc: https://www.youtube.com/watch?v=tUEx2df-RRo