On September 19th, 2019, Bảo Anh released her latest song titled "Ai Cần Ai" after over a year of treated depression. This song was written by Hứa Kim Tuyền with a catchy, modern and young melody of the mix between Pop Dance and Swing beat.
https://www.youtube.com/watch?v=JSj_miPl0Uo
The lyrics of this song describes the story of a bad guy who betrayed his girlfriend and forsaken her for a long time but he wants to come back with her after getting bored with his new lover. However, the girl doesn't give him another chance because she still remembers how he cheated on her. She doesn't believe in his words saying he loves her so much since he couldn't even stay by her side when she needed him.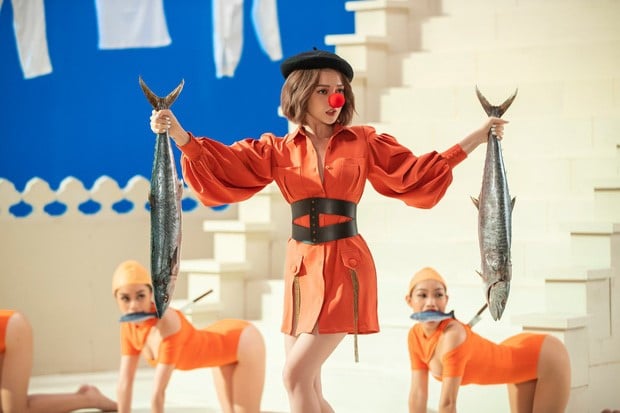 Source: luxury-inside.vn
The content of "Ai Cần Ai" depicts the lyrics of this song with the collaboration of creative director Denis Đặng and the talented director Đinh Hà Uyên Thư. This Vpop music video starts off with Bảo Anh being back stabbed with a large knife. This presents a wound that she received when her handsome boyfriend – Phạm Thế Thịnh who is the champion of game show Quý Ông Đại Chiến season 2 betrayed her. This MV is very interesting with many metaphor images and made fans excited to look for the answer in each detail.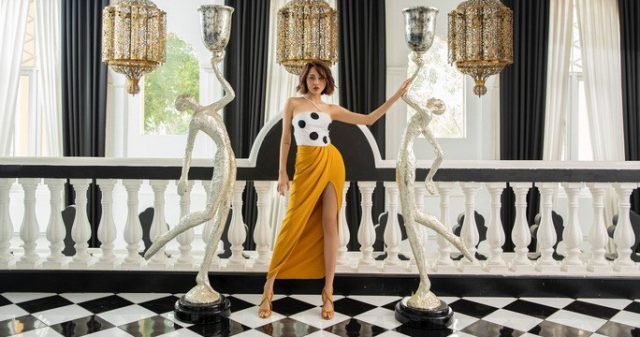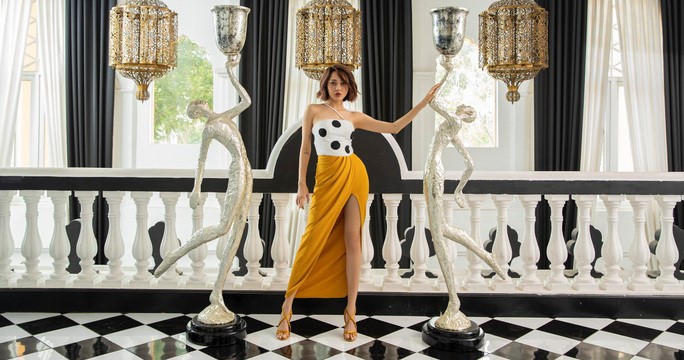 Source: luxury-inside.vn
Therein, oranges appeared in the first scenes with the meaning of the sufferance that Bảo Anh had to endure. Orange (quả cam) is a homophone with "cam chịu" (suffering) so netizens can easily explain why oranges were used. Besides, Bảo Anh carried a heavy orange basket to portray that she had to suffer this hurt for a long time. When she put the basket on the ground, she decided to release herself and doesn't want to suffer from this betrayal anymore.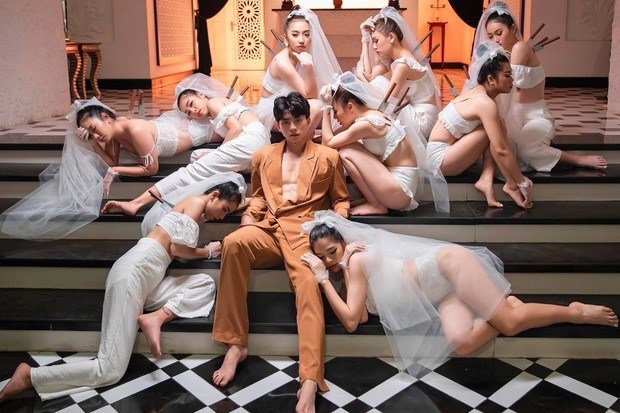 Source: kenh14.vn
Moreover, the images of fishes were used many times in this MV and the special footage is when Bảo Anh's appearance looks like a clown with two fishes on her hands portraying an idiom in Vietnam "Bắt cá hai tay" (Two hands catch two fishes). The meaning of this verse is to criticize the guy who loves two girls at the same time for betraying both of his lovers.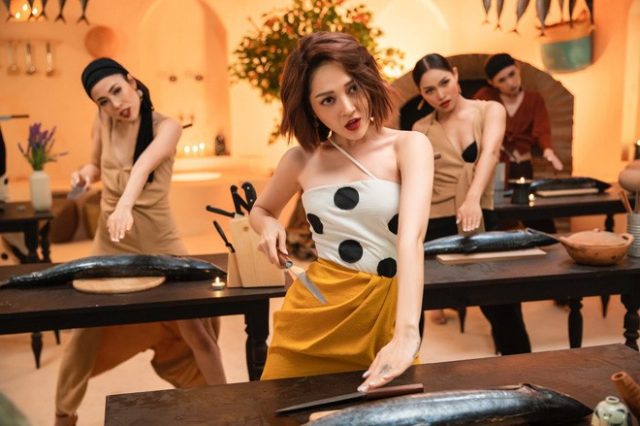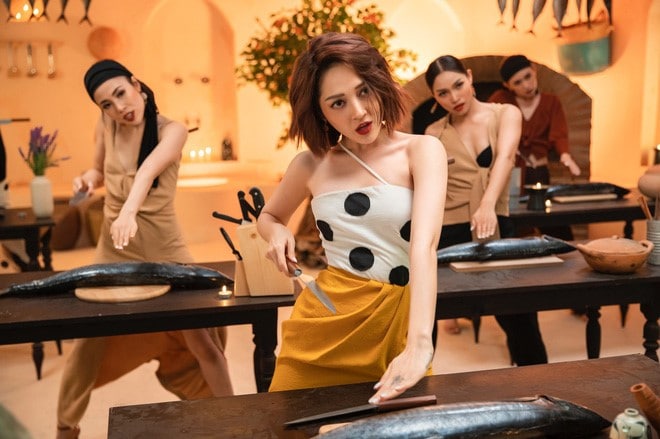 Source: kenh14.vn
A black horse also showed up in this Vpop MV to explain the idiom "ngựa quen đường cũ" (the horse gets familiar with his old way). This is a similar line to "once a cheater, always a cheater". In one of the scenes, Bảo Anh's boyfriend clung to her dress which is a metaphor for the sentence "bám váy phụ nữ" (cling to women's dress). This sentence is to criticize a cowardly man who cheated on his lover but after that coming back begging for her forgiveness.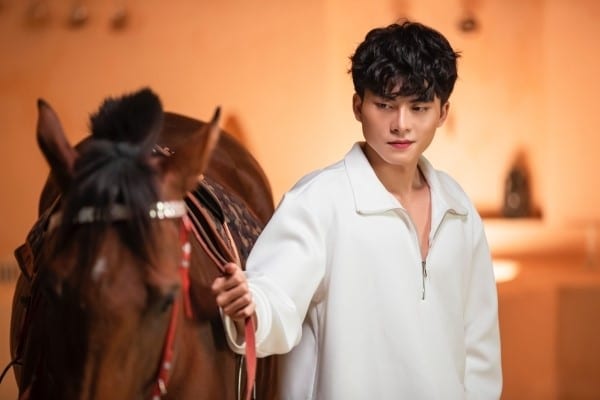 Sourec: ione.vnexpress.net
After all the betrayals, Phạm Thế Thịnh came back to Bảo Anh gave an engagement ring in hopes she will forgive him. She ignored all the warnings from her friends and forgave him.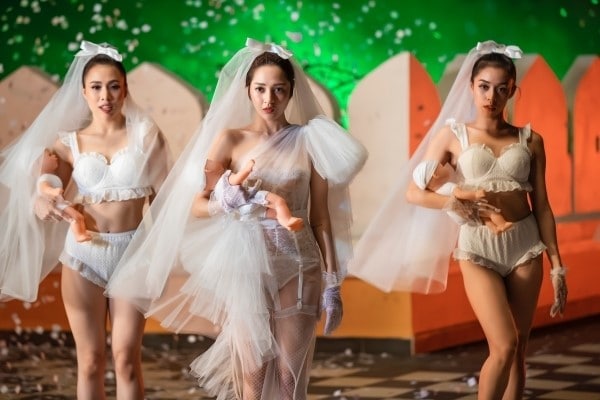 Sourec: ione.vnexpress.net
Bảo Anh also worn a sexy wedding with a baby in her hands to dream about a happy life with her husband and future children. However, she was back stabbed with another knife that made her completely hurt, depressed and exhausted.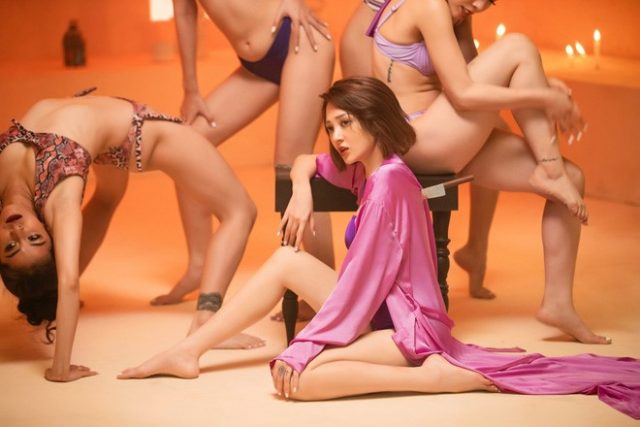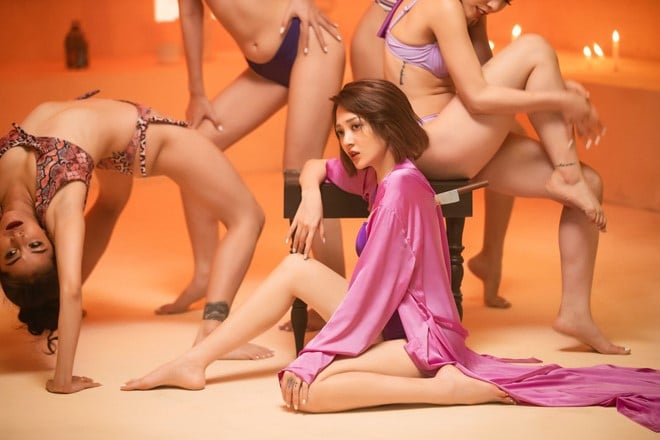 Source: giadinhviet.net
Through these images, Bảo Anh and her crew wanted to send a message that if you are betrayed the first time, you will get it the second or even the third time if you choose to stick around. Therefore, let's be conscious and put an end to love if you realize your significant other has betrayed you.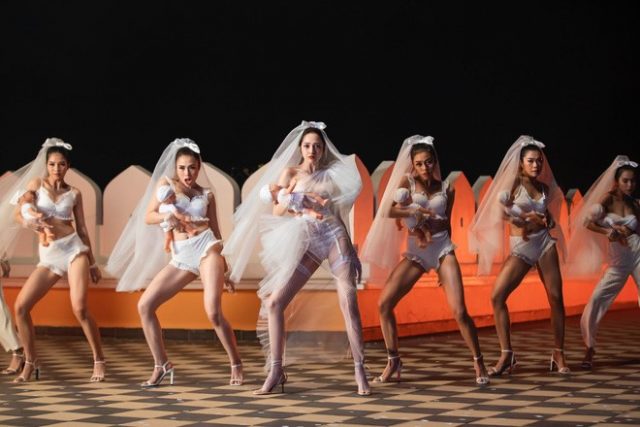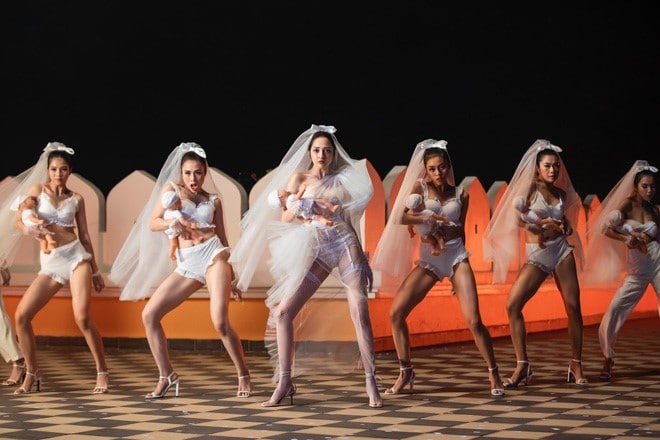 Source: giadinhviet.net
This creative MV gained many compliments from fans. Not only that, but Bảo Anh is also improving her singing voice a lot. In addition, she looks so brilliant in this MV both her face and body. Netizens speculated that in some images, she looks similar to Jihyo who is the leader of the Korean girl band TWICE.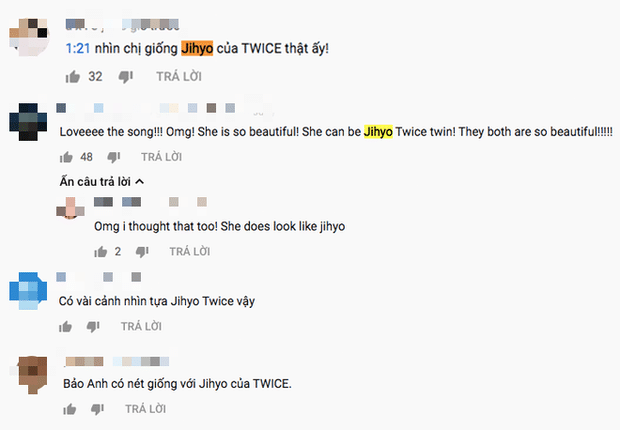 Source: kenh14.vn
This MV reached the highest position on Top trending YouTube (Vietnam) within only two days with 2.7 million views. This is the first time Bảo Anh received this spectacular achievement in her singing career. Today, it is sitting at over eight million views on YouTube and 3.3 million listens on Zing MP3.
Ai Can Ai: https://www.youtube.com/watch?v=JSj_miPl0Uo