The beginning of the year 2017, Bich Phuong's "Bao Gio Lay Chong?" has just became a hit song. The song has became the catchphrase of young people – Bao Gio Lay Chong? (Ever married?). Half a year later, on June 27, 2017, Bich Phuong came back with a new song with a nice photo shoot in her hometown – Quảng Ninh.
The new lyrics MV "Dua Em Di Khap The Gian" is accompanied with the photos she took from her photo shoot. The song was composed by composer Huỳnh Hiền Năng and musician Nguyễn Thanh Bình. The song has a playful melody and lyrics with romantic images. The song is a small gift from Bich Phuong for couples and her fans. The song's content tells us about the beautiful story of a couple in love. The girl wants her lover to take her to travel everywhere and share the happy moments where they had gone.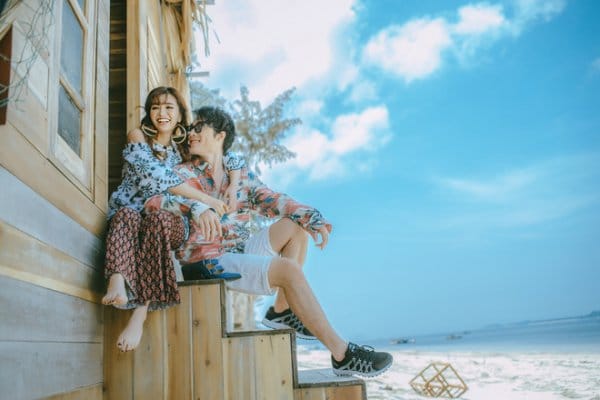 Source: tinnhac.com
What happens when one day we open our eyes and see a very different sky? A place with fresh air, green trees whispering in the wind, gentle waves, where there are friendly native people and where no one knows who we are? Resting and traveling together is necessary when a relationship has been strained by work exhaustion or other reasons. Together they come to a strange place, exchanging kisses in a new land, holding hands and saying words of love.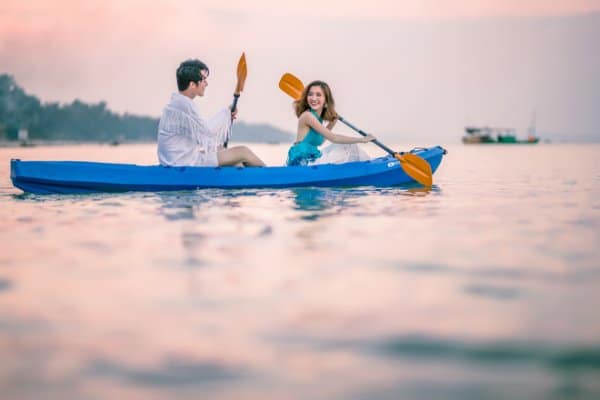 The sweet moment in the boat  (Source: tinnhac.com)
This is likely the message that the MV wanted to send to everyone. Although it is just a lyrics video, the song has really conquered the hearts of people with the "beauty" of the scenery in MV. After listening to this song, more couples will have the desire to carry a backpack to travel immediate.
Dua Em Di Khap The Gian: https://www.youtube.com/watch?v=ILnc5xemY44