"Anh Oi O Lai" has reached twenty-five million views and got the #1 place on the top trending since the releasing on April 29th, 2019. The MV content is old but not old old, which means that they base on the plot of the famous Vietnamese fairy tale named Tam Cam to produce this MV.
In the original story, Cam – the elder sister is the main actress who must suffer a lot of pain while Cam – the younger sister plays the role of the anti-hero. In this MV, the producer wants to focus on Cam, who also has her own tears of the unrequited love, which turns out to be the motivation to do evil. No matter what she does, the only girl in the King's heart is Tam. Cam keeps chasing the King but cannot recognize that there is always a man who follows her, loves her and has suffered the pain as she does.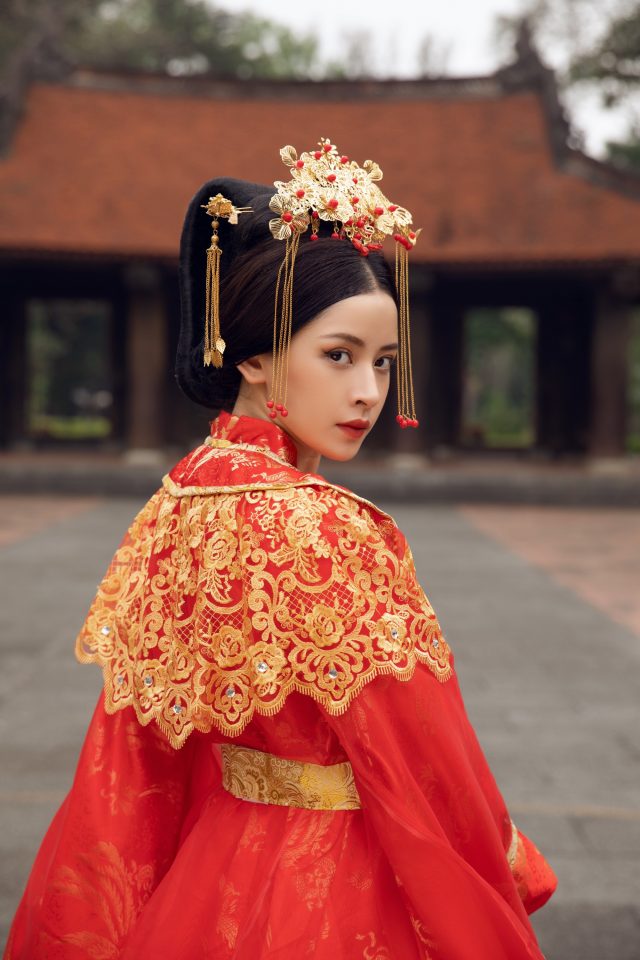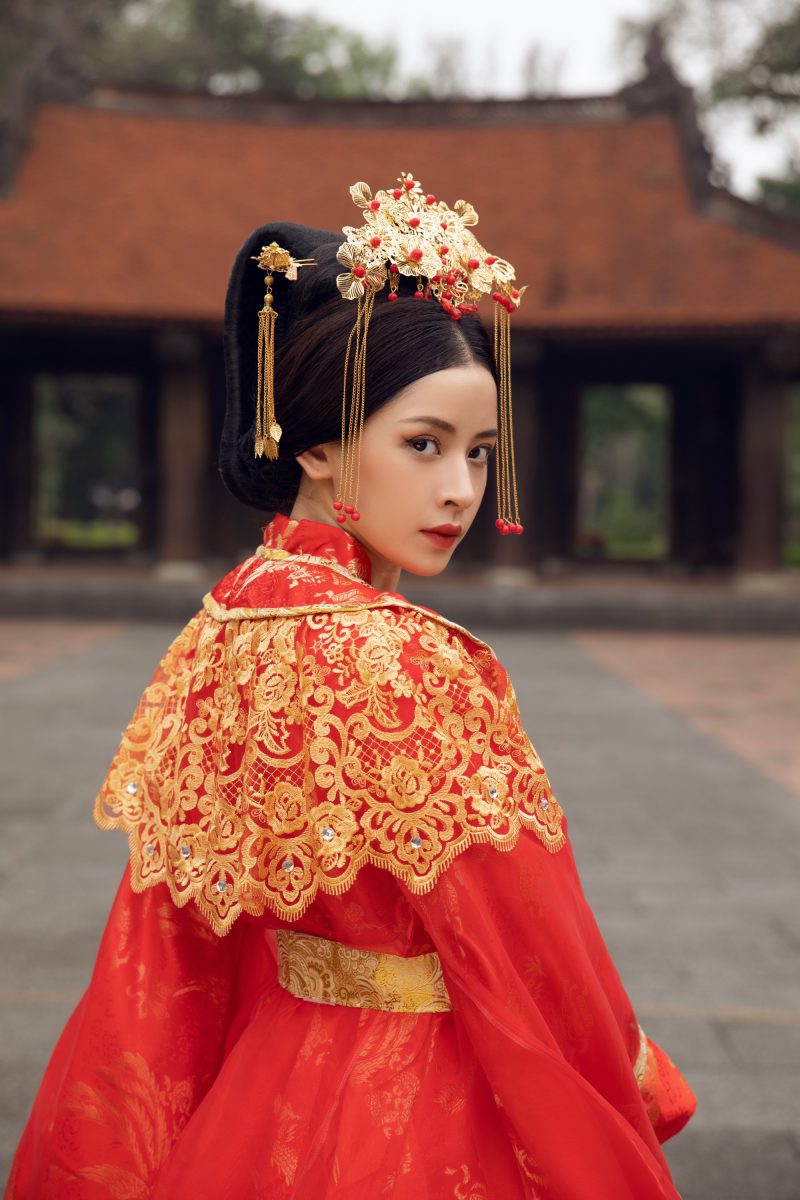 Source: billboardvn.vn
With the context of the Le dynasty in Vietnam, the MV has the ancient color, which is kind of strange and unique compared to her former MVs like "Em Sai Roi Anh Xin Loi Em Di" or "Moi Anh Vao Team Em". This is also the first time Chi Pu attempted to sing the Ballad song after a long time following her Dance or EDM music phase. Chi Pu wins the audience's heart in this comeback song with the powerful, emotional voice and she also acts very well in every scene of the MV. She continues to prove more and more her ability to mesmerize V-pop fans in the field of music.
Some pictures in the MV: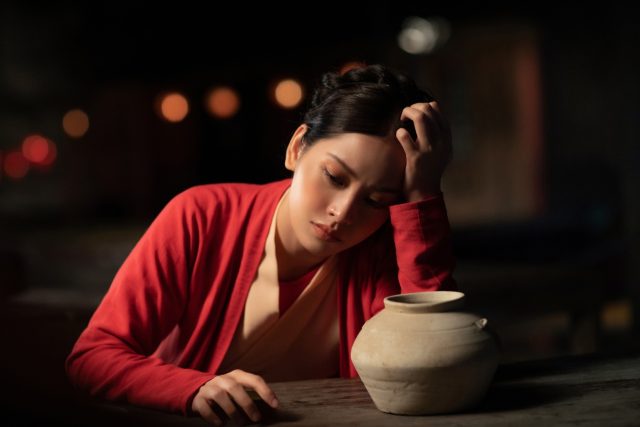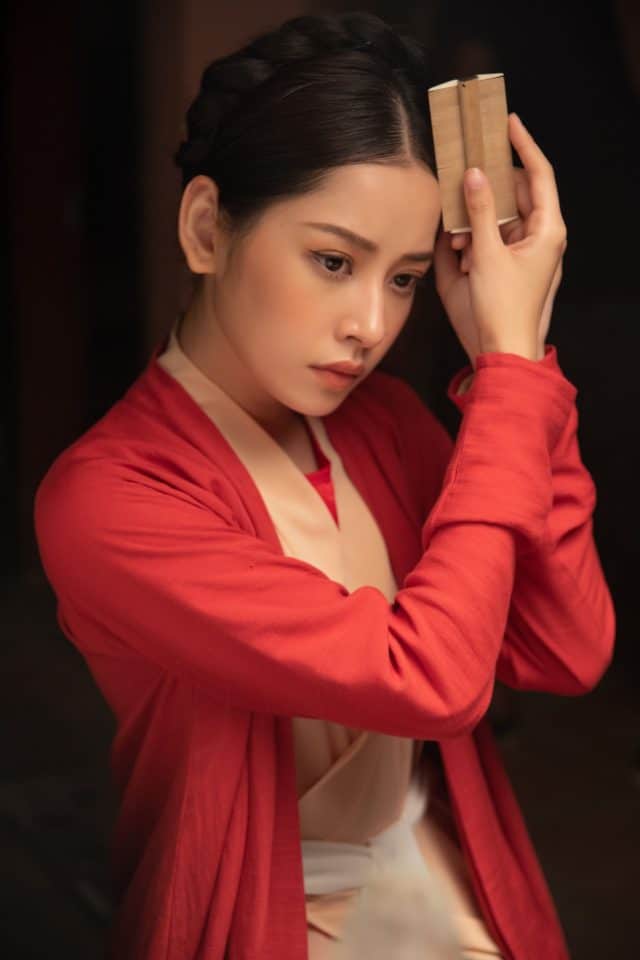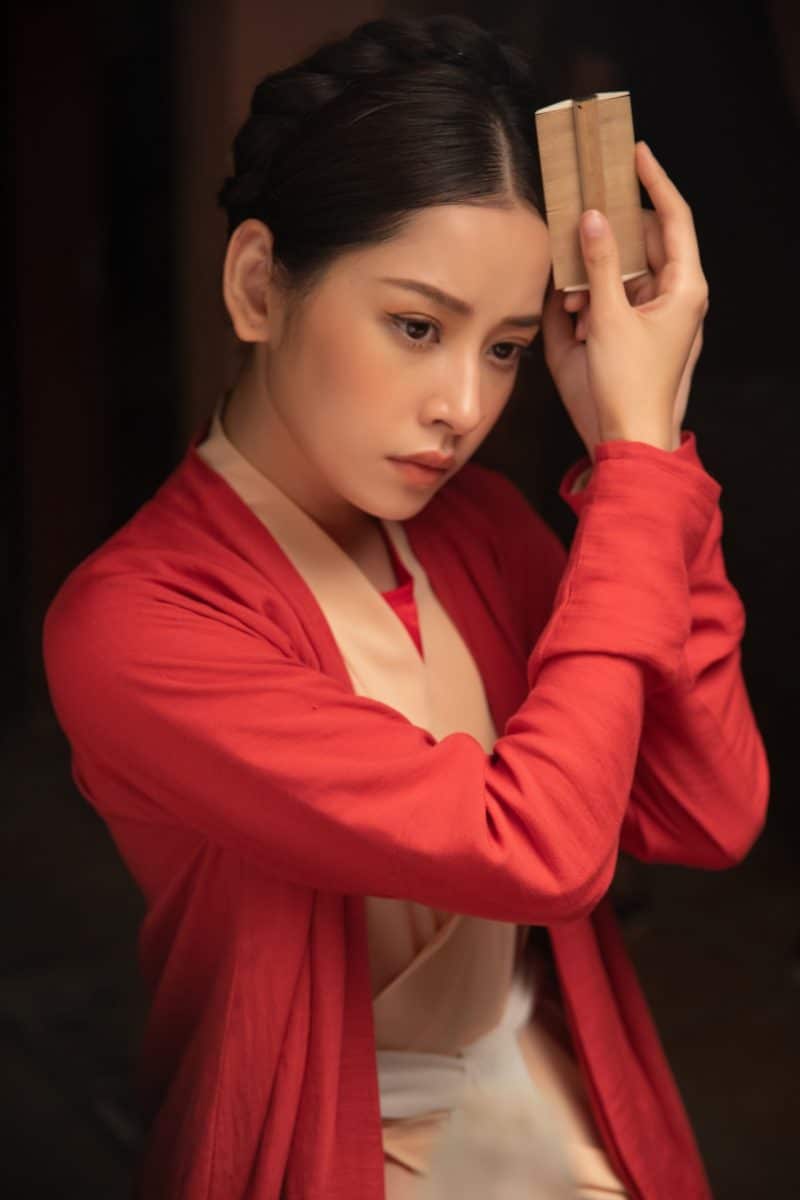 Source: billboardvn.vn
Anh Oi O Lai: https://www.youtube.com/watch?v=3fi7uwBU-CE