Chi Pu released her latest song titled "Em Nói Anh Rồi" on her official YouTube channel on August 2nd, 2019. This song marked her return to the pop music genre and also her comeback after the highly successful ballad song "Anh Ơi Ở Lại".
"Em Nói Anh Rồi" was composed by Park Jeongwook (M.O.T), Kim Junil (M.O.T), Space One (M.O.T) and TAko. Park Jeongwook is known as "King of the Soundtrack" in Korea who composed many popular soundtracks such as "Secret Garden", "Iris", "Bad Love", "Nice Guy" and "She Was Pretty". The lyrics of this song were written by Mew Amazing who wrote two hit songs "Thật Bất Ngờ" and "Sáng Mắt Chưa" for Trúc Nhân.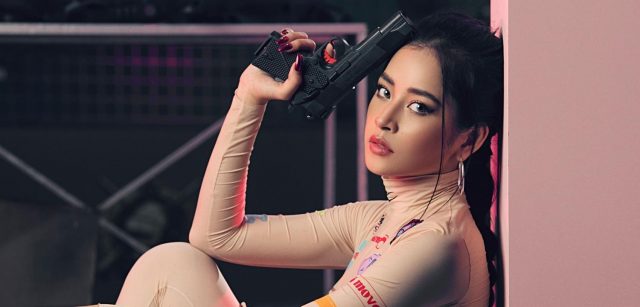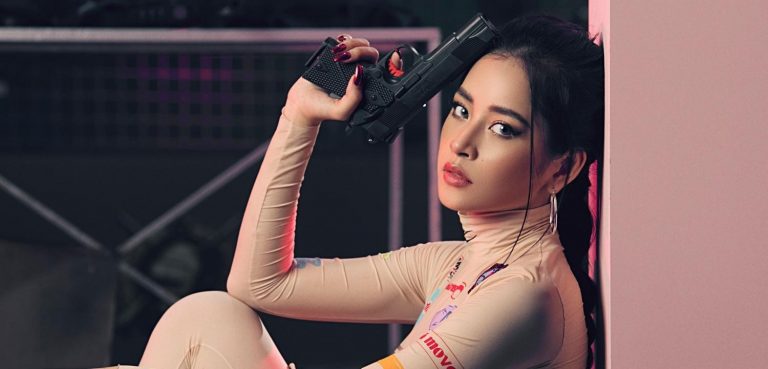 Source: channels.vlive.tv
"Em Nói Anh Rồi" is a completely different song from Chi Pu's previous success and has a lively and addicting melody. However, the lyrics of this song are quite complex and many listeners couldn't understand it. But this song still went viral on media since it has wonderful choreography, beautiful images and an attractive melody. Not to mention her extremely sexy looks compared to her very conservative looks in "Anh Ơi Ở Lại".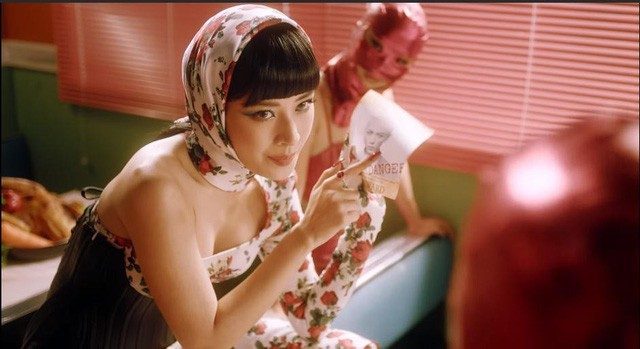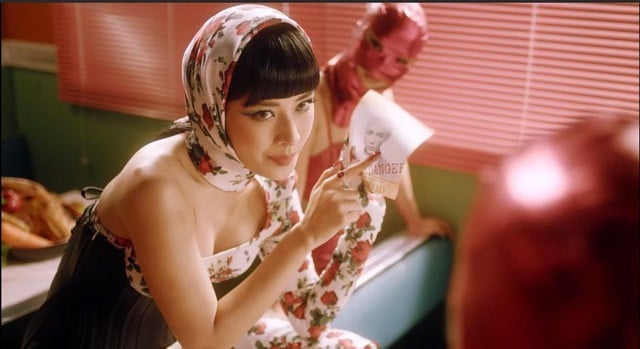 Source: kenh14.vn
This is Chi Pu's second time rapping in her song after "Talk To Me". In the Vpop MV, Chi Pu transformed into a warrior woman who makes a plan with her accomplices to revenge her ex-boyfriend who betrayed her in the past. She looks so beautiful and sexy in unique outfits that shows her curves in this MV despite the horrid appearance with a gun and sword. The images of "Em Nói Anh Rồi" were directed by director Kiên Ứng.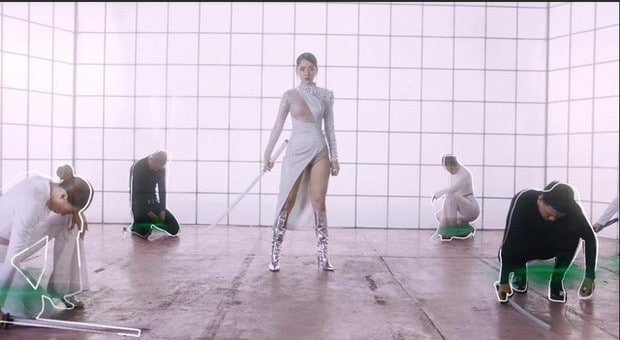 Source: kenh14.vn
Throughout this MV, there are familiar images of PUBG the mobile game such as the dish of chicken, outfits, dancing and weapons. Chi Pu's latest "Em Nói Anh Rồi" MV captured 2.5 million views and sat at Top 9 trending on YouTube (Vietnam) within a day of its release. So, this collaboration between Chi Pu and PUBG Mobile Vietnam was very successful for a pop song. This release also marked the most successful of her pop songs but falls short of her pop ballad song "Anh Ơi Ở Lại" which is the favorite music style in Vietnam.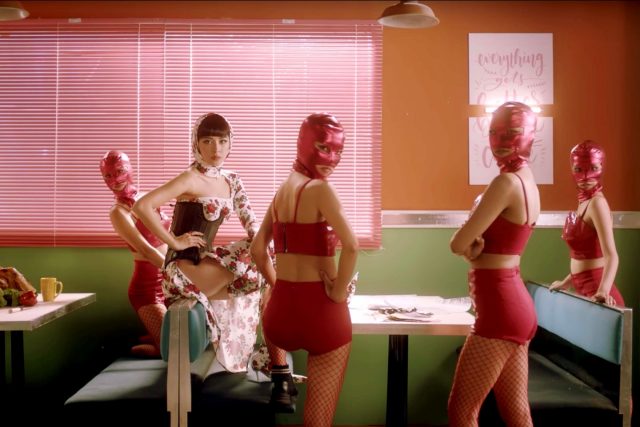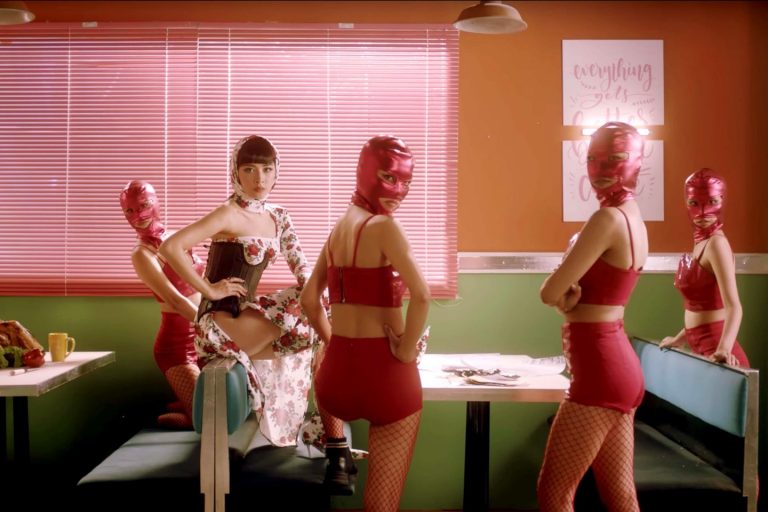 Source: news.zing.vn
The most attracted part in this MV is the choreography that was collaborated with 1Million Dance Studio where it produced many popular choreography videos for hit songs from South Korea to the US and UK. The dance version of this song that was released on August 8th, 2019 was also filmed in 1Million Dance Studio in Korea with the participation of Ara Cho who is the famous choreographer in 1Million Dance Korea.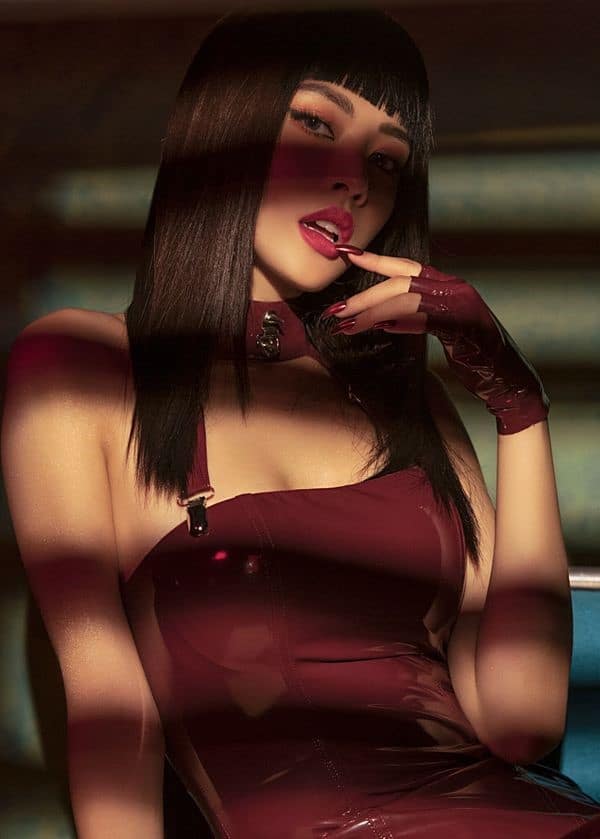 Source: saostar.vn
"Em Nói Anh Rồi" MV currently sits at 4.6 million views on YouTube after a week. However, Chi Pu's vocals were still not good as expected and the MV was supposedly similar to "Bad Blood" of Taylor Swift in footage that used the gun. Besides, Chi Pu received criticism because of lip-syncing for the first time she sang this song on the stage of Miss World Vietnam 2019.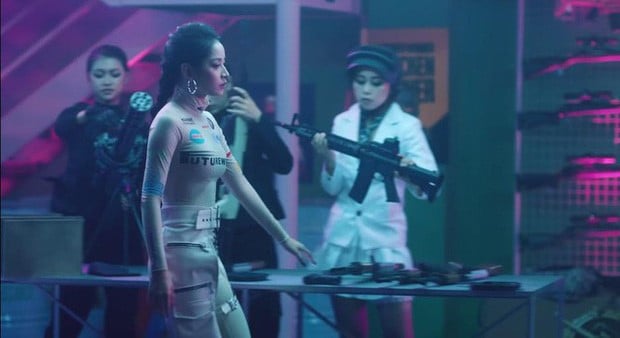 Source: kenh14.vn
It looks like Chi Pu has run into a wall once again with another pop song as people continue to criticize her vocal talent. Does she have to return to the pop ballad genre again to disprove her haters once more? Let's wait for her next release and see for ourselves!
Em Noi Anh Roi: https://www.youtube.com/watch?v=6FOGdpQJ6nc