The first time Đào Bá Lộc sang a passage of "Thật Lòng" song was two years ago. But recently, he released an official MV for "Thật Lòng". This song was composed and sang by Đào Bá Lộc. Besides, he is not only the producer, main actor, writer but also co-director in this release. "Thật Lòng" was launched on May 31st, 2019 after the success of "Gửi Thời Niên Thiếu" MV a year ago.
Đào Bá Lộc participated in the Voice of Việt Nam 2012 and went into Hồ Ngọc Hà's team after he refused Đàm Vĩnh Hưng and Thu Minh. Finally, he stepped his foot at the top 4 of the best excellent candidates in Hồ Ngọc Hà's team. Đào Bá Lộc also took part in the first season of Sing My Song competition. The strange voice and unisex style created the difference between Đào Bá Lộc and other singers in Viet Nam's music. He has released many products and gained success from them such as "Thanh Xuân", "Đơn Phương", "Đêm Mùa Mưa", "Gửi Thời Niên Thiếu", "Từng", etc.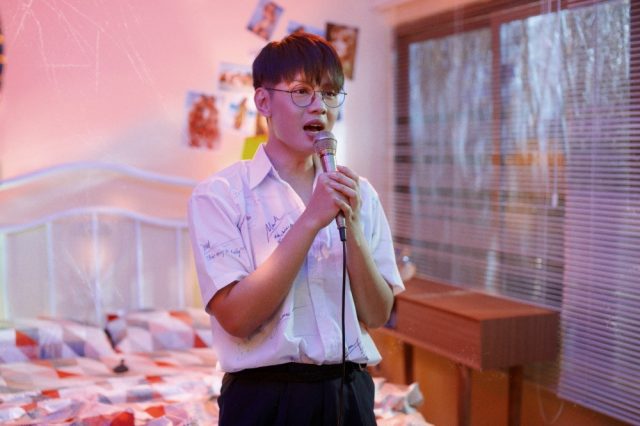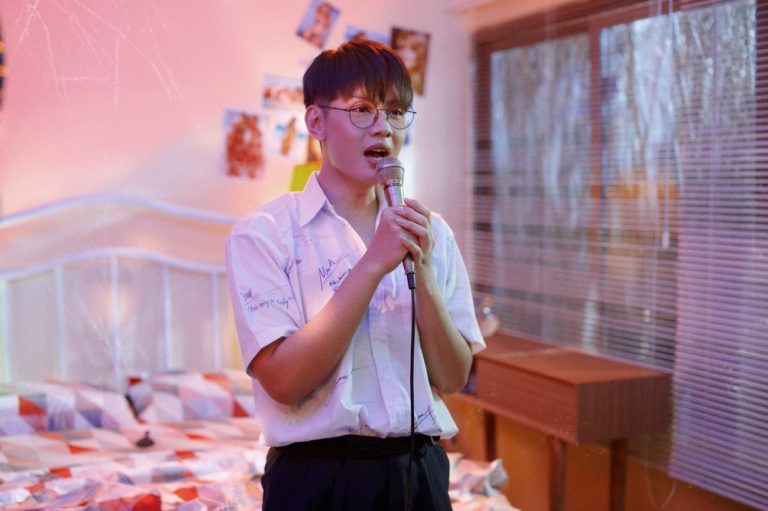 Source: kenh14.vn
"Thật Lòng" is a music product which brings imprints of a beautiful youth. When watching this Vpop MV, people will find their own images in student life because each detail of "Thật Lòng" MV depicted very honestly about the times of being a student. It was not only the innocent emotions of students but also nostalgia that everyone experiences when they fall in love. The content of this MV recalled an innocent, homely love story about same-sex love between Đào Bá Lộc and his classmate. In the video, Đào Bá Lộc transformed into a boy with sweet beauty and crushed on his handsome classmate.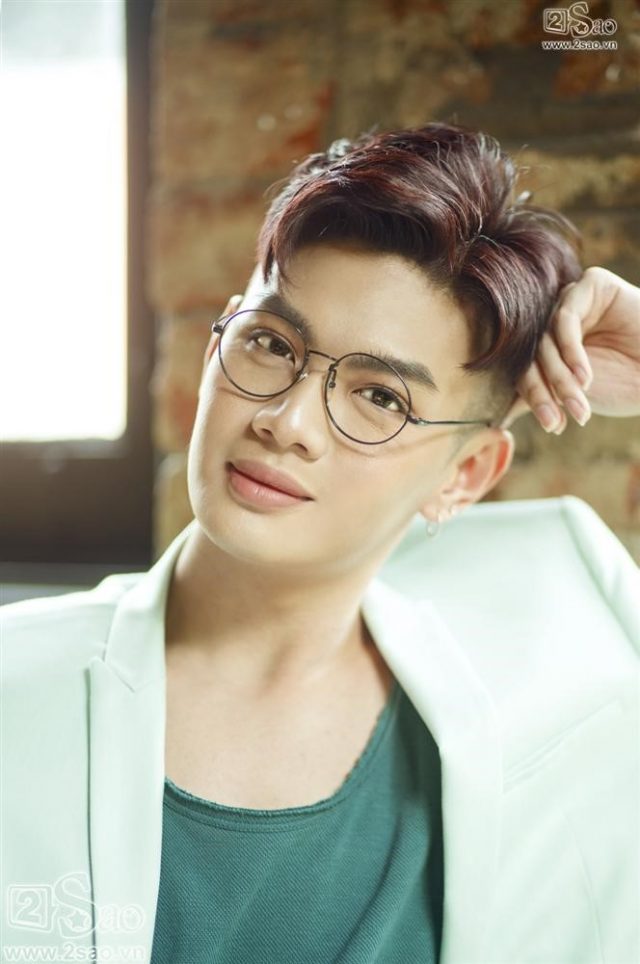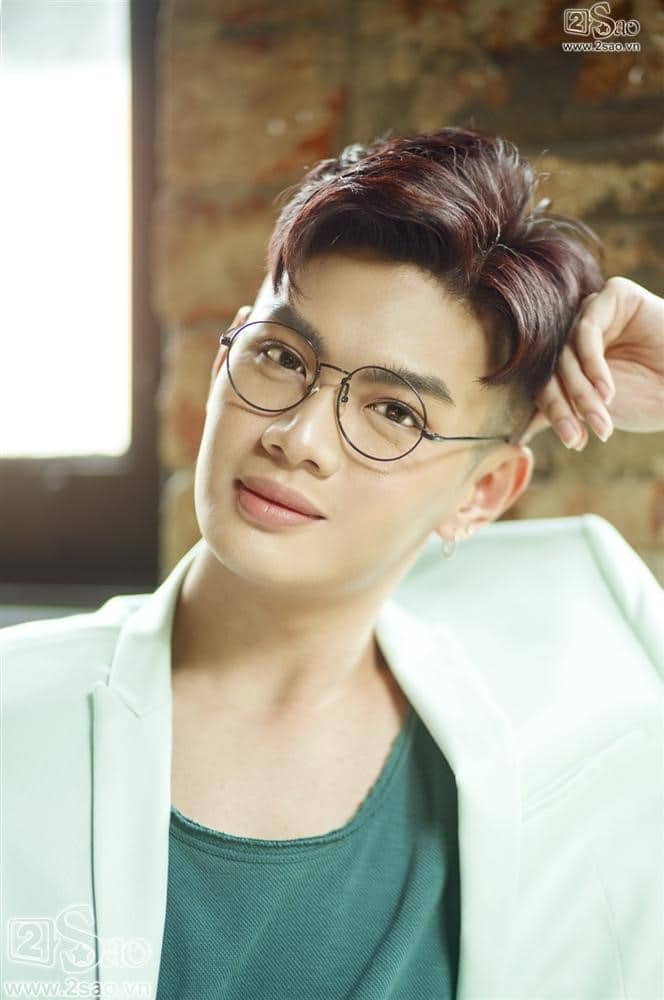 Source: 2sao.vn
He kept his love and fed it every day. Sometimes he wanted the boy to know about his emotions when they had eye contact accidentally. Đào Bá Lộc's love was grown gradually but it was a different love because his crush is a boy. He successfully depicted the bewilderment of adolescence when discovering love for the first time. His thoughts are both fear of loving a friend and feeling embarrassed. But tomorrow, when he comes to class, he continues loving his classmate. The audiences might think that this MV would have a sad ending because from start to finish there was only Đào Bá Lộc with unrequited love but at the last seconds, his crush appeared in front of his house unexpectedly and smiling to him. So, netizens can consider this as a happy ending for their idol.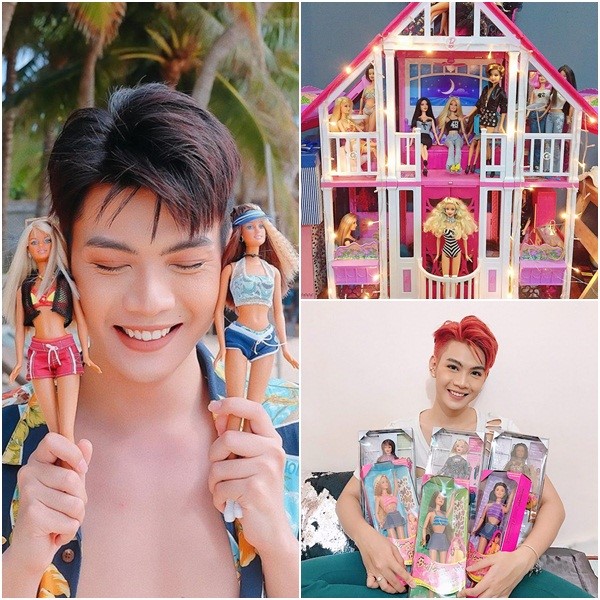 Source: 2sao.vn
The lyrics of "Thật Lòng" are very meaningful and the gentle melody through the warm voice of Đào Bá Lộc touched a soft spot in the audiences. Many people used to talk to Đào Bá Lộc that if "Thanh Xuân" and "Thời Niên Thiếu" MV were made about a "normal" love story, it would gain big success. But Đào Bá Lộc still decided to make a real story about him, about what he experienced. This MV had the participation of Khổng Tú Quỳnh singer and young actor Cao Việt Anh. "Thật Lòng" reached over 994 thousand views on YouTube and 375,000 listens on nhaccuatui.com after 9 days.
That Long: https://www.youtube.com/watch?v=tpda9GtZD2k