ĐạtG – the artist of the hit song "Buồn Của Anh" that gained 162 million views on YouTube featured Du Uyên to release his latest song "Khó Vẽ Nụ Cười" on September 17th, 2019. This song was composed by ĐạtG and belongs to the pop ballad genre.
It has a gentle and enjoyable melody with sad lyrics. The lyrics is like the confessions of two people when they have to put an end to their love. The boy says that he will wait for his girlfriend until the ocean runs dry or as many lives as he will get to experience.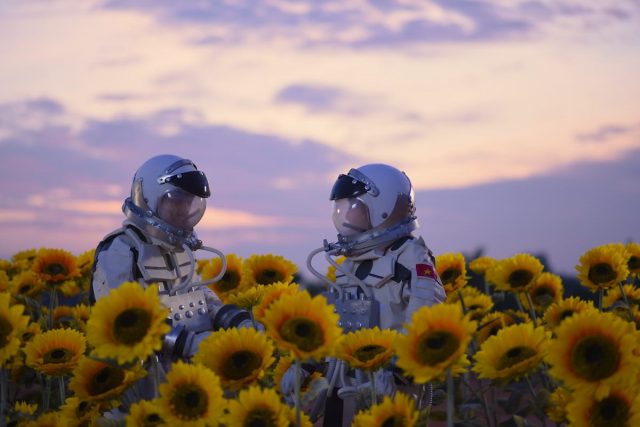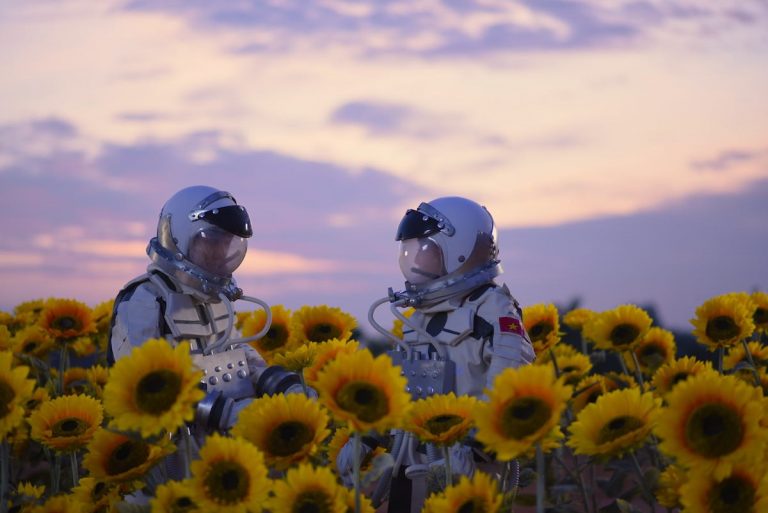 Source: hoahoctro.vn
The girl only wants to see her lover happy. She drew a smile on his mouth on a photo he keeps with him in hopes that he will smile throughout his journey. They are both hurt because they can't be together anymore. This wound of breaking up may follow them till they are old.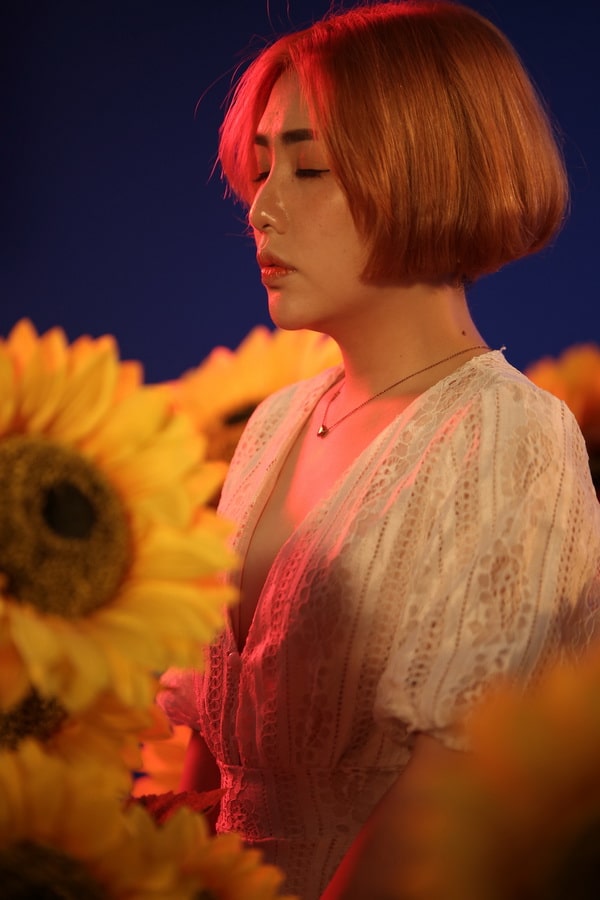 Source: muctim.com.vn
The images of "Khó Vẽ Nụ Cười" was directed by TanDS Le with many spectacular scenes of a new planet. It tells the story of two astronauts, a male and a female. Their work is to find out the new strange sample from their planet. One day, they explore a new planet that has many sunflowers that glow. They intend to bring this type of flower back to their planet but unfortunately there was an explosion accident. In the moment of life and death, the guy realizes that he loves his colleague. However, he can't confess his emotion to her because it's too late. The girl also loves him but she is warped into another planet and is saved by another man while losing her memory.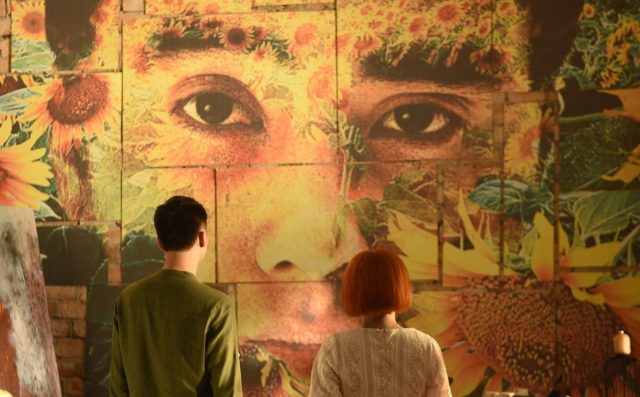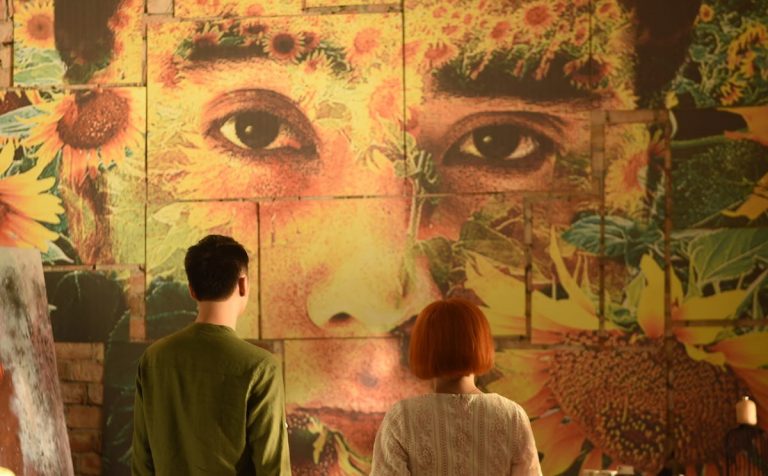 Source: hoahoctro.vn
Later, the girl and this man have a relationship but in her deep mind, she still has something for the astronaut guy. She draws plenty of pictures that have sunflowers that always appear in her mind. When joining these paintings, the face of her past significant other is revealed. At the same time, an eclipse happens and she remembers the astronaut. Nevertheless, there is no way to find him. This song took a year for ĐạtG and Du Uyên to release. The script was written by Du Uyên and this MV was filmed in Ho Chi Minh City and Phan Thiet. ĐạtG had his stint of fame after releasing "Buồn Của Anh" in 2017. Before that, he grew up in a poor family so he had to stop studying high school and do many jobs to pay the bills.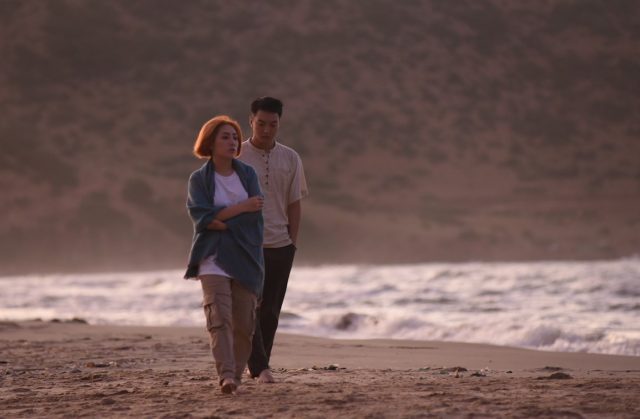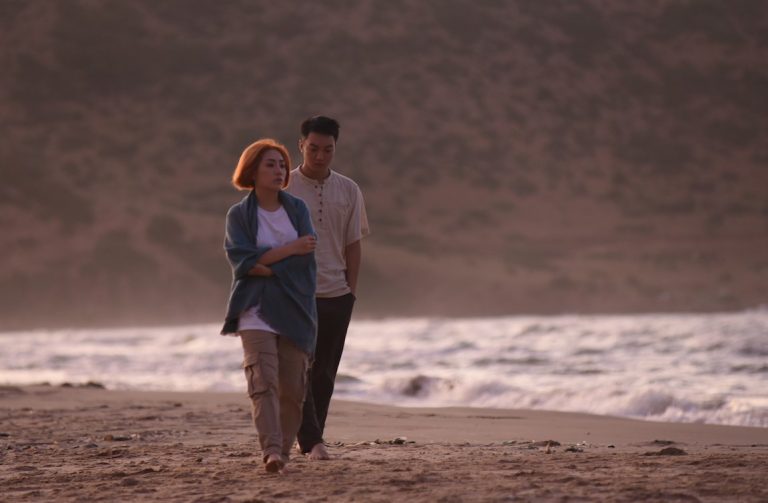 Source: hoahoctro.vn
He also used to be afraid of becoming a singer because his financial conditions didn't allow him to follow his singing passion. However, he proved his talent through many hit Vpop songs composing for other singers such as "Buồn Của Anh", "Buồn Không Em", "Yêu Người Như Anh", "Thêm Bao Nhiêu Lâu", "Đừng Quên Tên Anh", "Anh Ơi Ở Lại", etc.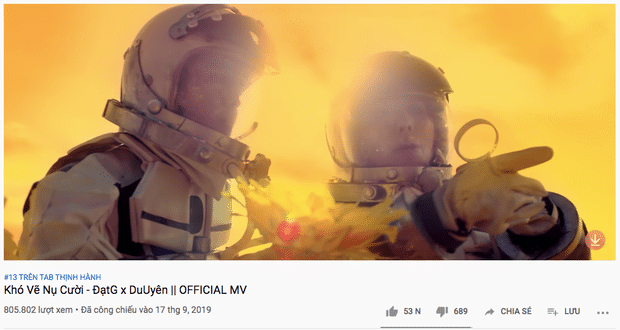 Source: YouTube
Du Uyên's family comes from an artistic background so she has learned music professionally. Nevertheless, she hasn't become popular much. This collaboration has helped get her name out and the MV has gained four million views on YouTube.
Kho Ve Nu Cuoi: https://www.youtube.com/watch?v=3JVpAIJM2lw