The coronavirus has spread all over the world and cases surpassing 3 million during this global crisis. To somehow alleviate the pain of the losses that the world has suffered, artists worldwide have composed songs about COVID-19 to strengthen the spirit of people during this dark time.
To show the gratitude to medical staff and the government for their effort as well as the sacrifice of the Vietnamese army, many songs have been written. ĐạtG and Du Uyên also remade their hit "Bánh Mì Không" into a song encouraging all people who have sacrificed their safety for COVID-19 patients.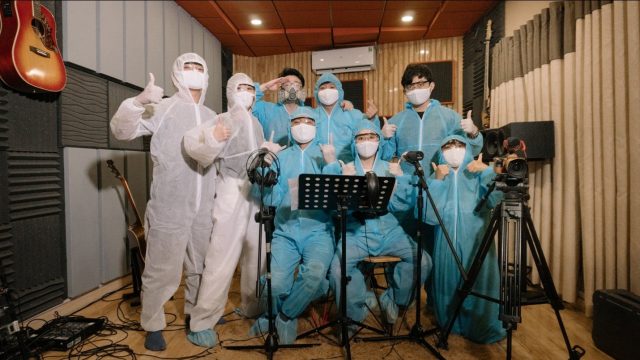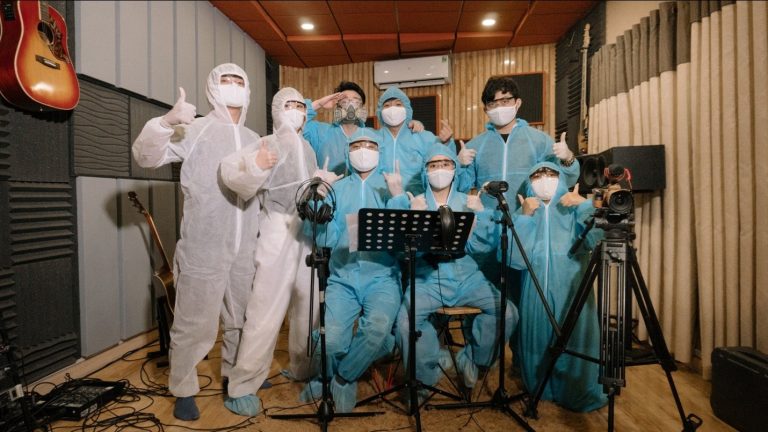 Source: G Entertainment Facebook Fanpage
The song was released on March 29th, 2020 and gained nearly four million views in one month. The song has catchy melodies that beautifully matches the meaningful lyrics. Through this song, ĐạtG wants to describe a hard time of what is happening throughout the country and thereby giving advice on how to effectively fight against this virus.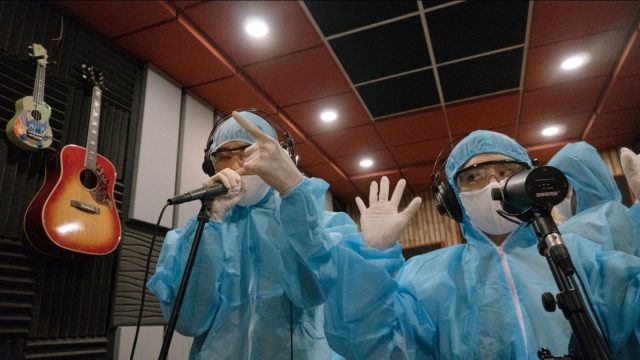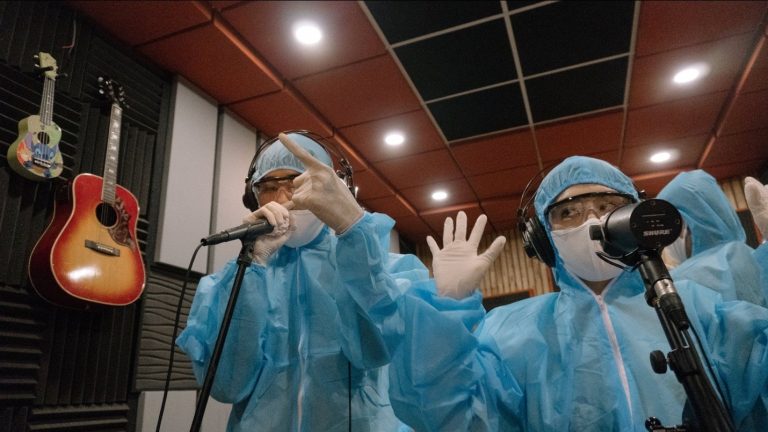 ĐạtG and Du Uyên. Source: G Entertainment Facebook Fanpage
This is an infective disease, not a gift

Don't need to give it, thank you

The information about this is broadcast every second on TV

Just update and don't be so panic

If you wanna do the good thing, please stay at home

Prevent this pandemic is every individual's responsibility

Where is your mask? And hand sanitizer?

If you don't have, please buy it.
He sent a positive message to the listeners,
Many people have sacrificed their time, their treasured lives, even though lie in the cement yard, the national flag is flying in their hearts
There is simply a combination of an acoustic guitar and Cajon but the song can bring strong support to the listeners. In the Vpop MV, four artists are in the medical protective equipment, singing in the indomitable spirit with the wish of wiping out the COVID-19.
Diet Giac Corona: https://www.youtube.com/watch?v=p0CVzRv5aDc