On September 7th, 2019, Osad released his new song "Em Muốn Ăn Gì" in collaboration with famous female singer MIN on his YouTube channel OSAD Official. This song was composed by Osad with an ear-catching, playful melody and funny lyrics.
The lyrics describes the care of a boy for his girlfriend. He doesn't hesitate to go with her everywhere any time and do everything for her. He supposedly understands her very deeply but it is a misconception.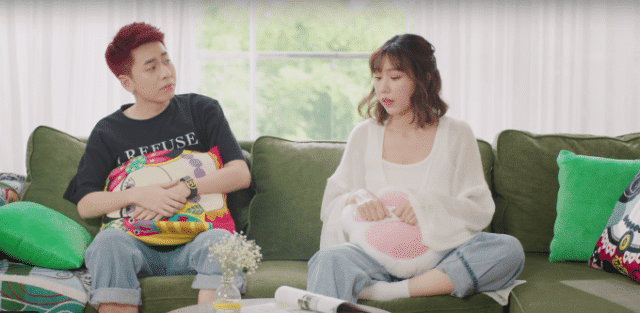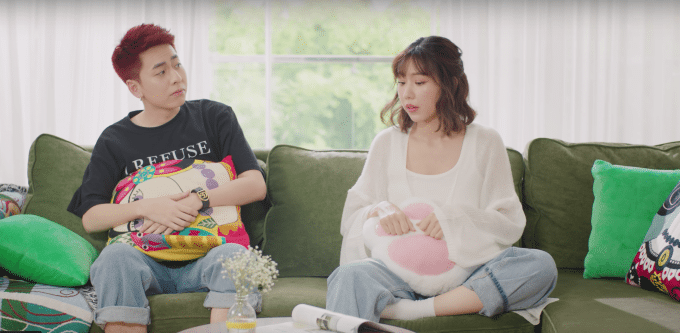 Source: ngoisao.net
Life is not like his dream so he is still surprised when she says "em ăn gì cũng được" (I can eat any dish) because this makes him decide and overthink about the dishes she would like to eat. She says it's ok to eat any dish but whenever he gives her a name of a dish, she always has reasons to not eat them like rice is boring, noodles are not attractive, sushi was eaten yesterday, nem chua (fermented pork roll) restaurant is quite far, Thai hotpot is too spicy and not good for the skin, Chinese food has too much oil so it will make her fat, etc.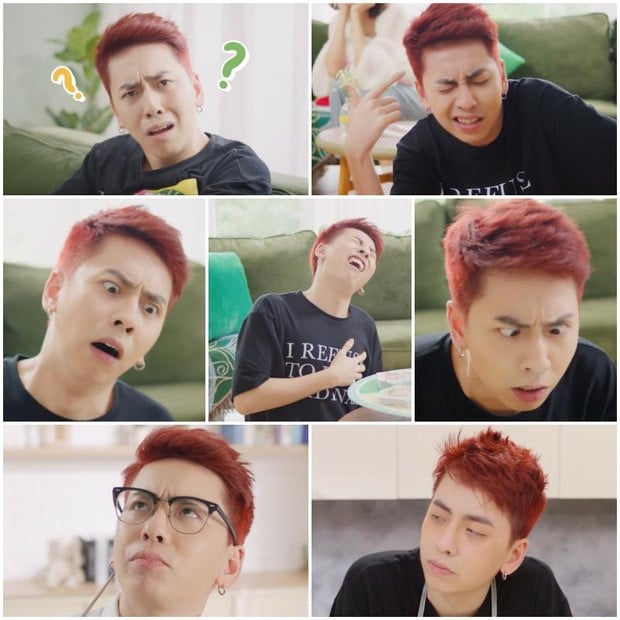 Source: kenh14.vn
Finally, the boy has to list a bunch of delicious Vietnamese dish names such as bún chả (Kebab rice noodles), bún cá (Fish rice noodles), phở gà (Sliced-chicken noodle soup), bánh bèo (Savory Steamed Rice Cakes), bánh xèo (pancake), lẩu cá kèo (Pseudapocryptes elongatus hot pot), etc. but his girlfriend still doesn't know what she wants to eat.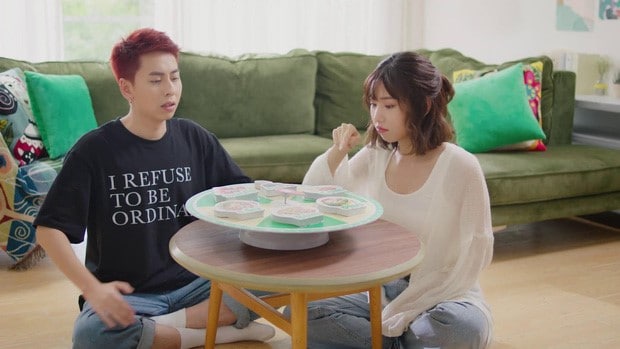 Source: kenh14.vn
The Vpop MV depicts the lyrics of the song so Osad is the boy who is miserable with his girlfriend – MIN. He gives her many suggestions for dishes but she refuses. He makes a lucky wheel to help her decide but she still can't choose a dish. He has a presentation about tasty Vietnamese food but still fails.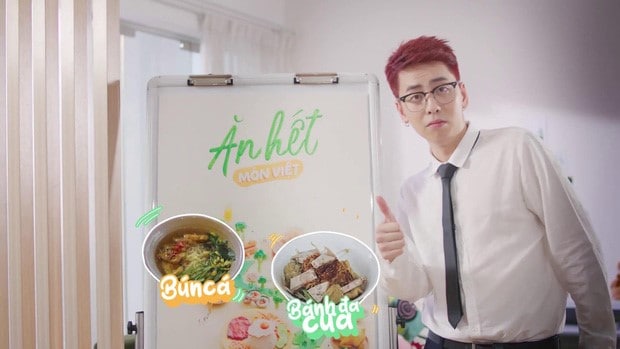 Source: kenh14.vn
He even invites chefs from a five-star restaurant but she doesn't want to eat even a little bit of it. Finally, Osad finds out a blog called GrabFood Blog to order food online with a variety options for his lover. This time MIN was happy with the choice and Osad escapes the difficult challenges of a picky eater.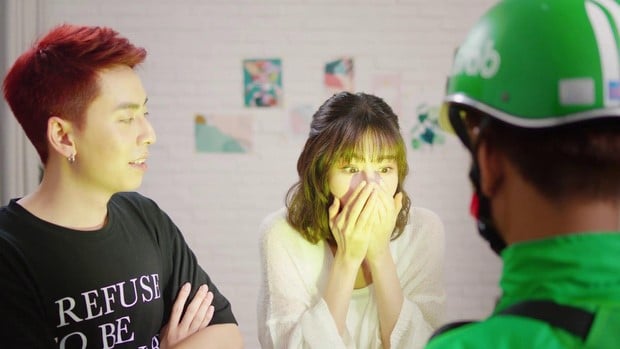 Source: kenh14.vn
This situation happens in Viet Nam many times with couples. There are many funny stories of breaking up because of not knowing what to eat. Especially, the girl says she can eat any dish while she refuses all the dishes that her lover recommends. So, this song of Osad and MIN is not only funny but holds some truths about choosy girls.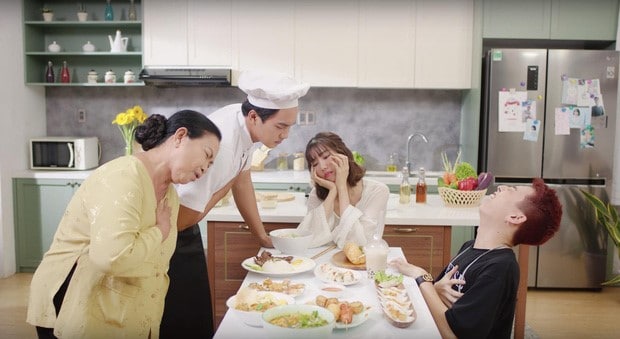 Source: kenh14.vn
"Em Muốn Ăn Gì" reaches over 4 million views on YouTube and 2.5 million listens on Zing MP3. This song also received many likes from fans because of the lovely song with hilarious MV.
Em Muon An Gi: https://www.youtube.com/watch?v=OTChiMKAwsU