Three million views after a few days is a huge success for a leading Korean – Vietnamese singer in the upcoming Lunar New Year holidays.
If the audience are familiar with the image of a tender and charming girl of Hari Won in her former videos like "Anh Cu Di Di" or "Huong Dem Bay Xa", they may be surprised and excited to see her new wild style and colorful hair do. The song is about the girl's confession when her boy left her.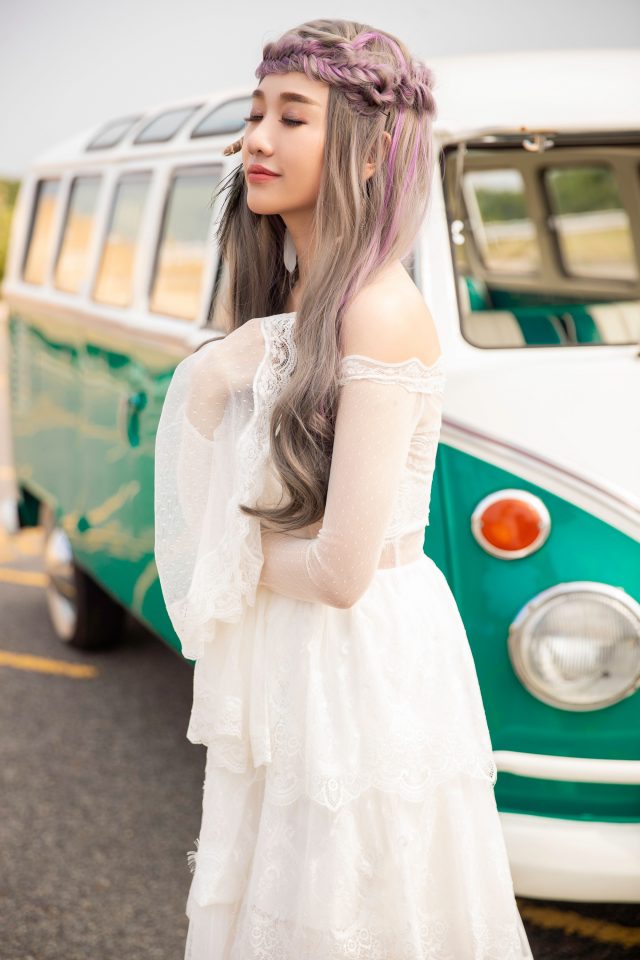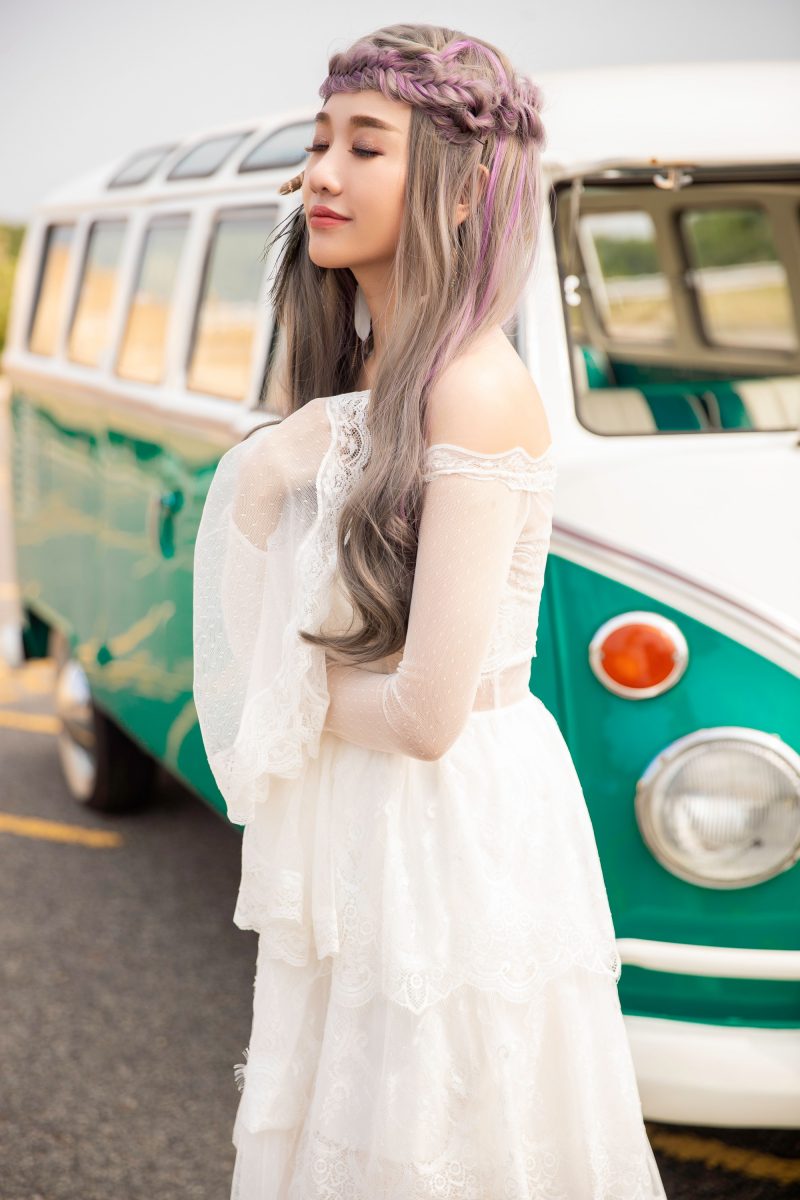 Her new elegant style – a Roman goddess (Youtube)
Besides the beautiful frames, the MV is also impressive because of the totally new musical style with the lively rhythm of House music. It is said that this is the first time Hari Won have collaborated with Tia Hai Chau – the composer. She said that the song initially was written in the Pop Ballad and after some discussion; Hari Won asked to change this song into House music, which she had intended to pursue for a long time.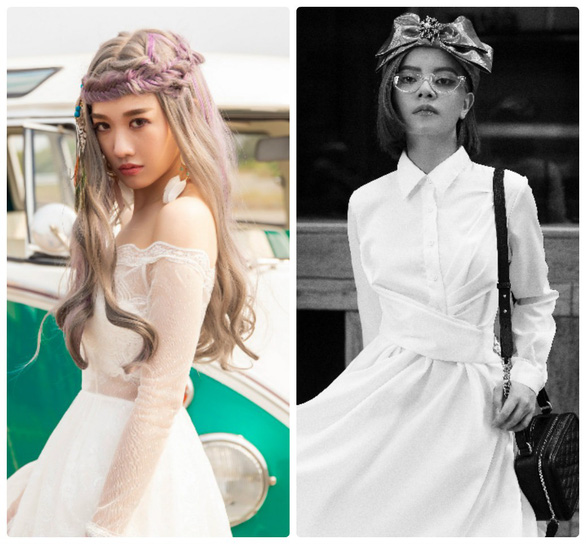 Hari (left) and Tia Hai Chau (the composer of Vi em van) (photo: Dang Khoa)
The plus point of that MV is her clear Vietnamese pronunciation even though the song was upbeat and fast speed. She is highly evaluated by her improvement compared to her other music videos. According to some fans' comments, there is no accent in the song, the melody is beautiful but too familiar. After all, this song still marks a change in the style and voice of Hari Won.
About Hari Won:
Hari Won's real name is Luu Esther – a Korean Vietnamese singer, actress and MC.
A former member of Kpop group – KISS
Born: June 22, 1985 (age 33), Seoul, South Korea
Height: 1.68 m
Spouse: Tran Thanh (married 2016)
Vi Em Van: https://www.youtube.com/watch?v=x8E5pJ2y8KY