On September 13th, 2019, Han SaRa released the song "Tuổi Học Trò" which is OST of the film Siêu Quậy Có Bầu on her official YouTube channel. This song was composed by Tùng Maru who is a member of Uni5 boyband who composed "Lỡ Yêu Mất Rồi" for Han SaRa to release back in December 2017.
"Tuổi Học Trò" has a vibrant and young melody with lovely lyrics about the vandalism, mischief and rebellion of students pursuing their dreams, passions and it shows the love of teachers for their students. The lyrics of this Vpop song is cute and youthful which is suitable for listeners who are students. In the first part, they welcome teachers who enter their classroom but warned that this class is hell and special so teachers shouldn't try to teach them or else they will end up crazy.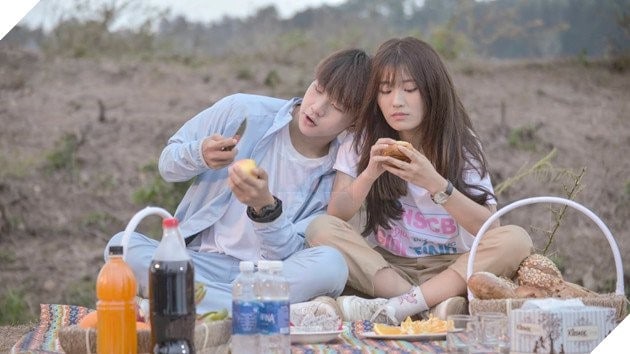 Source: lag.vn
However, the next part of the lyrics is grateful for teachers when they helped their children to grow up and feed into their dreams. Although they had many schemes and pranks when they were in school, it created great memories in their youth. They will remember the words that their teachers told them and the help of teachers pushing them forward to reach a bright future.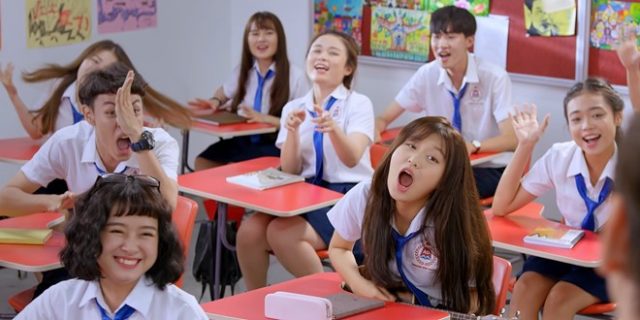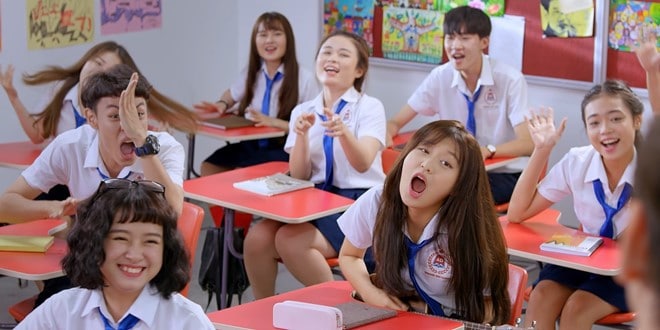 Source: news.zing.vn
The images of "Tuổi Học Trò" are funny scenes in the film Siêu Quậy Có Bầu where Han Sara and her classmates are dancing, singing and setting up pranks to annoy their teachers.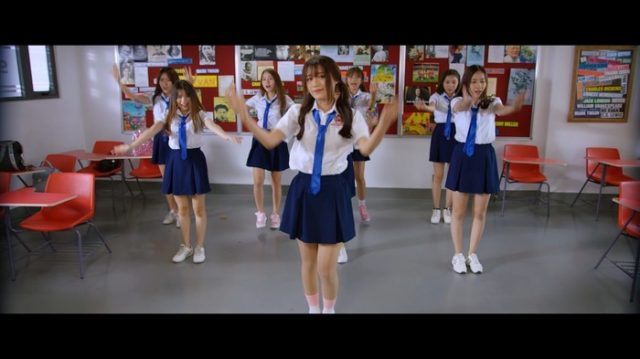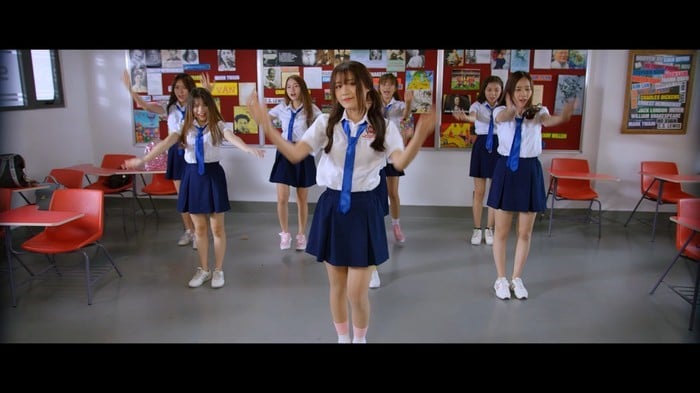 Source: saostar.vn
The content of Siêu Quậy Có Bầu revolves around the story of Hạ An (Han Sara) who is a beautiful and smart student with excellent achievements. She is trying to gain a scholarship to study abroad but after a night of drunkenness with her best friend, she is pregnant. From then on, she starts meeting troubles. However, teachers in their school assisted her a lot. Besides family and parents, teachers are the people who are always ready to help their students get out of trouble.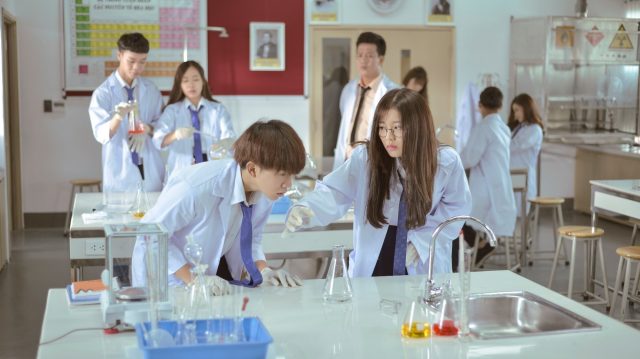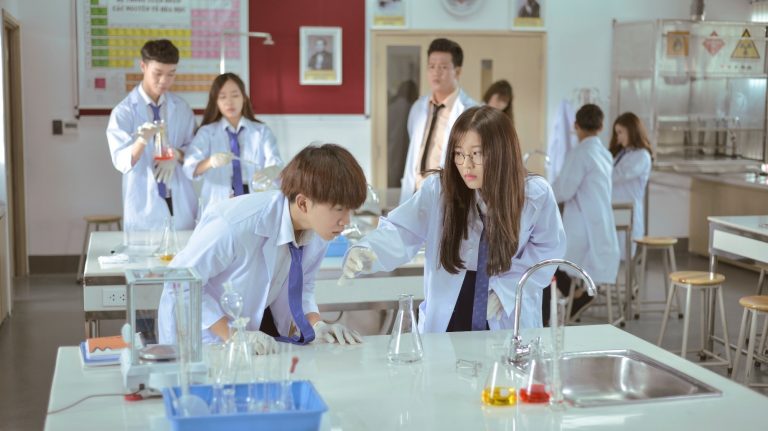 Source: 8saigon.vn
Through this film, the message is to contribute a part to educate gender for students because sometimes gender education isn't cared much in Vietnam. Therefore, students who have enough knowledge about gender will know what to do when they meet situations like these.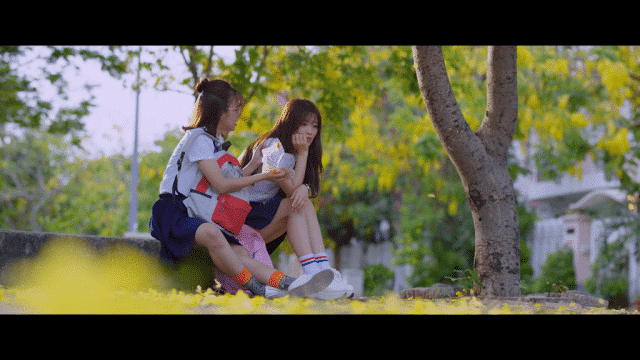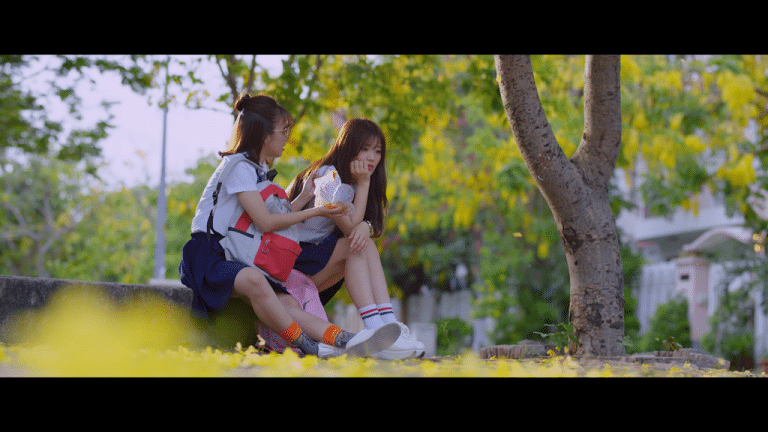 Source: hoahoctro.vn
Han Sara is a Korean girl who became known when she participated in the Viet Voice 2017 with a good vocal and pretty appearance. After that, she has worked for Đông Nhi-Ông Cao Thắng's company 6th Sense Media. Her debut song "Tớ Thích Cậu" achieved 42 million views on YouTube and 76 million listens on Zing Mp3.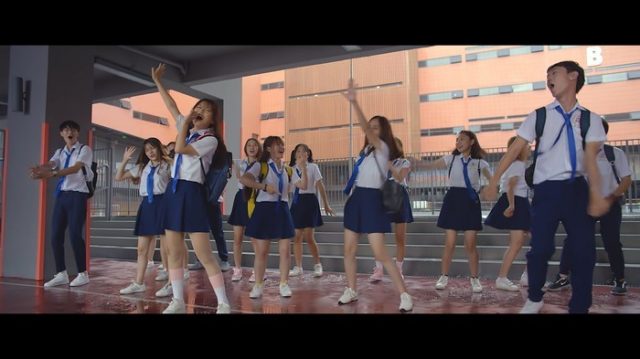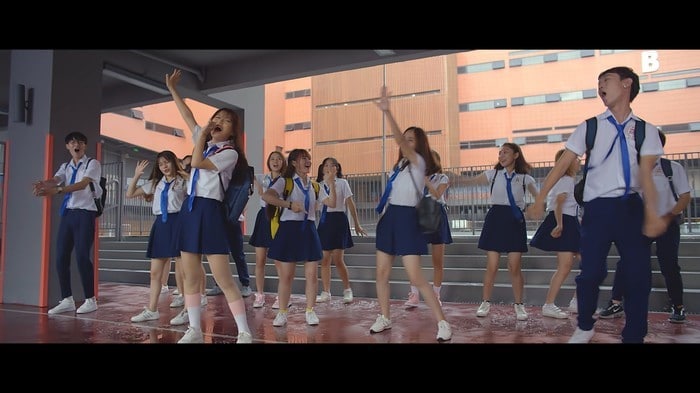 Source: saostar.vn
Besides, she has many great songs such as "Lỡ Yêu Mất Rồi", "Mình Hẹn Hò Nhau Đi", "Que-A-Du" and "Con Gái Khi Yêu". Recently, she released "Đếm Cừu" that reached 15 million views on YouTube and 21 million listens on Zing Mp3 after only two months. "Tuổi Học Trò" reaches over 1 million views on YouTube and 1.4 million listens on Zing Mp3.
Tuoi Hoc Tro: https://www.youtube.com/watch?v=ZRPkBlWq58E