Hoàng Dũng's love song "Thói Quen" has been a fan favourite since its original release. The song revolves around a guy's despair after a breakup who can not move on from his ex-lover.
However, in a live music show named "25 Mét Vuông", the song "Thói Quen" which serves as the opening track, sounds like a brand-new song with an improvised arrangement in melody while still preserving the distinctive melody and riffs of its original R&B genre. In particular, the rap part of the song is completely new written and performed by GDucky. It also contributes to helping Hoàng Dũng's new song become new and catch up with the current music market trend.
This amazing collaboration between Hoàng Dũng and GDucky not only breaks the audience's stillness, but it also demonstrates the musical creativity and maturity of the young and talented singer Hoàng Dũng. The song "Thói Quen" was remade in the mix of Pop R&B and Rap music, which also proves that Hoàng Dũng successfully stepped out of his comfort zone and dared to try new things for his music.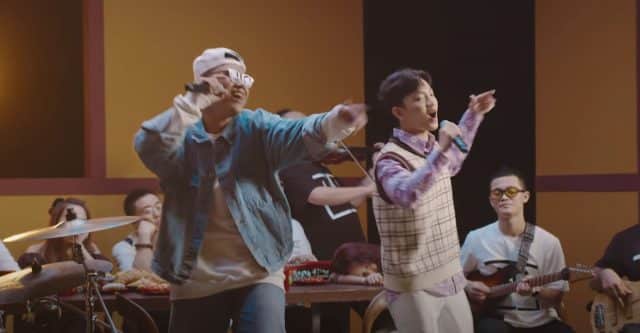 photo: "Thói Quen" MV
In addition, the appearance of Hoàng Dũng – the runner-up of the "Rap Việt" contest is also quite impressive in the live show. He appeared in the disguise of a duck in The Right Journey, bringing a playful and catchy rap verse. For those who do not know, "25 Mét Vuông" is one of the few live shows by Vietnamese artists with carefully considered visuals and a script line running throughout the event.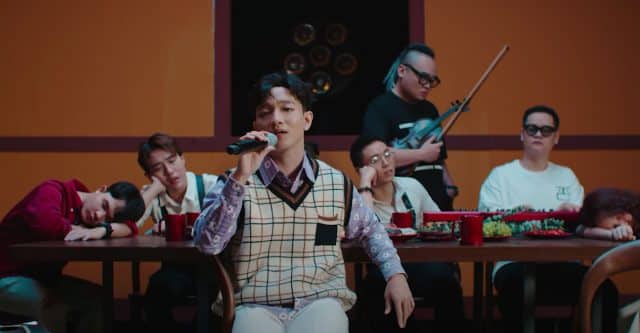 photo: "Thói Quen" MV
The show is not organised as normal as the other live shows with bands and singers standing on stage and performing. It was arranged like a dinner party with singers sitting around and performing their songs. In the show, Hoàng Dũng and GDucky had some improvisation that seem very natural in some scenes. In addition, Hoàng Dũng's youthful sense of style adds to the freshness of this comeback.
Thoi Quen: https://www.youtube.com/watch?v=nTtpHxnO9zA