On the afternoon of June 10th, 2018, Hoang Yen Chibi held a press conference to launch her MV "No Boyfriend". After just over 2 days of release, the song with its catchy tunes and chants of "No boyfriend, leave me alone" has reached over 1 million views on YouTube and currently sits at over 10 million views.
For her, this achievement made her extremely happy because she was absent from the music market for a long time but she still has been enjoyed by viewers. The song belongs to the Electro Pop genre which was composed by composer Nguyen Dinh Vu marking her return. This MV has the girl group "Ngua Hoang" from the movie "Thang Nam Ruc Ro" which includes: Hoang Oanh, Khong Tu Quynh, Jun Vu, Minh Thao and Trinh Thao. Besides, there were three new members: singer Van Shi, actress Tuyet Anh and singer Trang Thien. Notably, the male lead in the MV is also the director of the MV "No Boyfriend" – Denis Dang.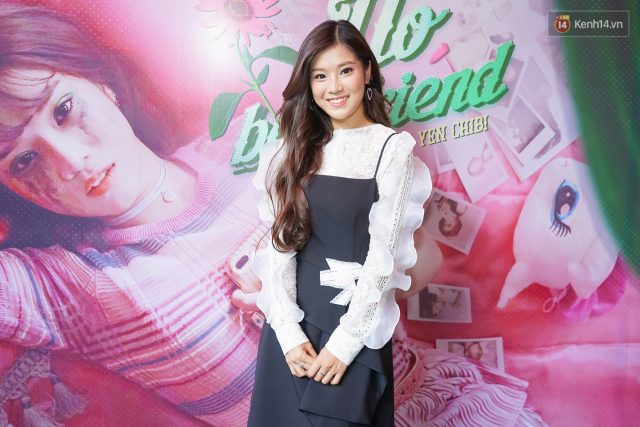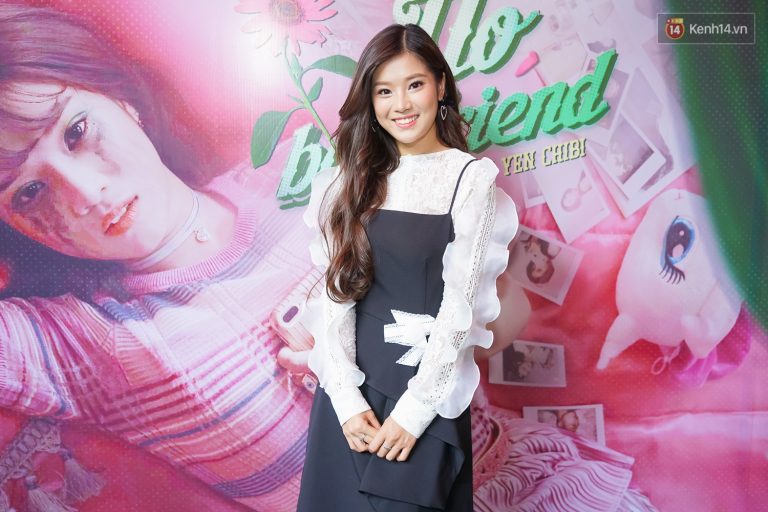 Hoang Yen Chibi looks radiant at the press conference (Source: kenh14.vn)
Unlike previous music videos, this time Hoang Yen Chibi has made a bad face with dripping mascara suitable for the content of the MV. In the MV, Hoang Yen Chibi played a girl who returned a ring to her boyfriend because he did not want to marry her. Too disappointed, she decided to join a group of her close friends "Ngua Hoang" (Wild Horse) to set out the axiom "No Boyfriend" along with quite strange ways to revenge that guy which involves black magic and a voodoo doll. The MV wants to send a message that even though there are no boys their life, they can still live very well.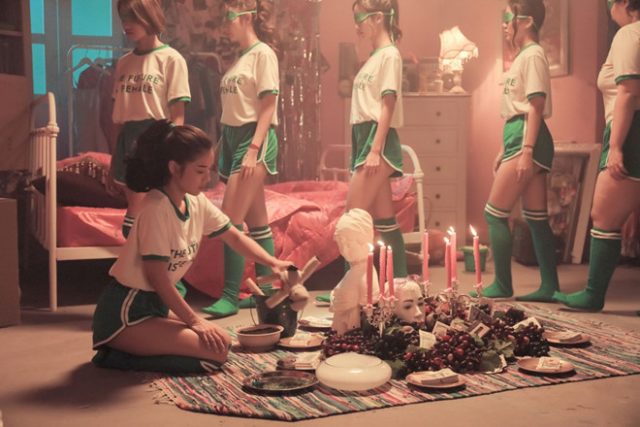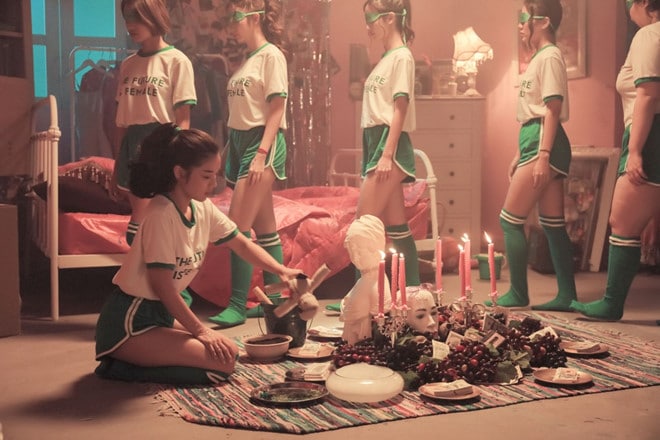 Hoang Yen Chibi and her friends doing black magic (Source: news.zing.vn)
The costume of the "Ngua Hoang" group shows the diversity of colors as well as the extremely young style of coordination.
She shared that all of the food was brought by her fans and Jun Vu while Hoang Oanh had to take care of the crew. The crew confirmed that after the filming of this MV, everyone ate so much that they were full of energy.