Trang Thiên released her first official music video on her own YouTube channel called "Trang Thiên Official" on July 21st, 2018 marking her debut in Việt Nam's music market last year. This song named "Lỡ Yêu" and gained plenty of positive reactions from audiences.
"Lỡ Yêu" currently sits at 1.7 million views on YouTube and 2.2 million listens on the most Vietnamese popular online music site Zing Mp3. There is also a remix of the song by Khùng on YouTube which you can watch below:
Trang Thiên is a beautiful girl and she was the champion of Miss Teen competition 2012. She was the alumnus of Ha Noi College of Art and participated in acting for many films such as Giai Điệu Của Gió, Cửa Sổ Thủy Tinh and Những Phóng Viên Vui Nhộn. Trang Thiên also used to be a member in St.319 for 3 years. But for some reasons, she decided to leave St.319 and striven to debut herself with her first production "Lỡ Yêu".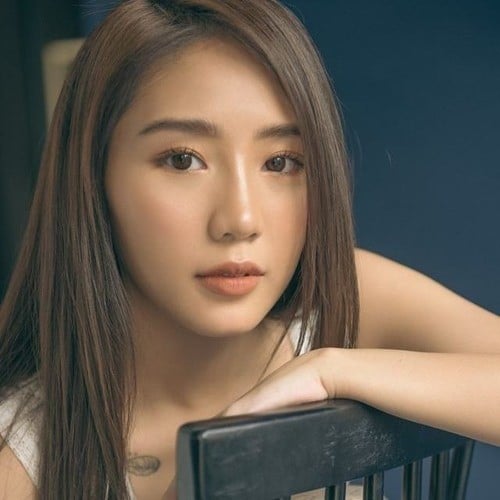 Source: soundcloud.com
With the high and delicate voice, Thiên Trang told the netizens an unrequited love story. The lyrics of this song revolves around a girl who crushed on a boy and he didn't know about that. She wished to hold the hand of that boy who she loves and being side by side with him despite any difficulty. Once people fall in love with someone, they can leave all the world after their back and ignoring all the words of others. The unrequited love is hard to confess, so she just kept her love in her soul.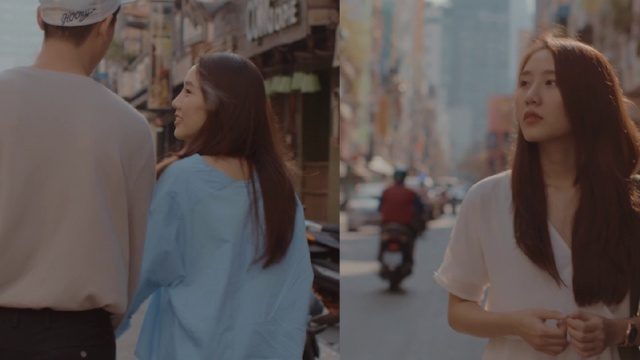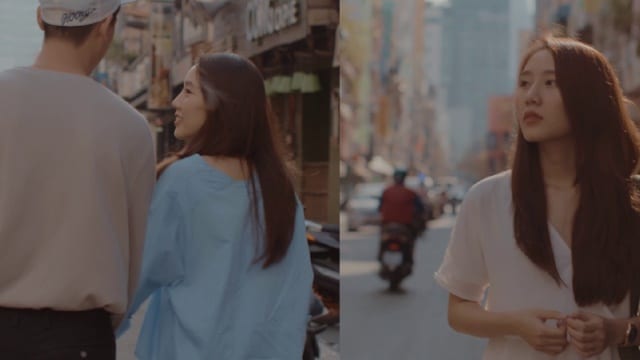 Source: NhacCuaTui
Love is blind and this is true with the girl in "Lỡ Yêu", she couldn't stop missing, loving her crush and she was waiting for him until he needs someone to take care of him. But finally, the boy had his girlfriend and the girl who was loving him one-sidedly didn't have a chance to confess to him anymore. The message is if you love someone, you should tell them your emotion, if not you will never have that opportunity to confess your love anymore. Failing to confess her love rather than never giving it a chance.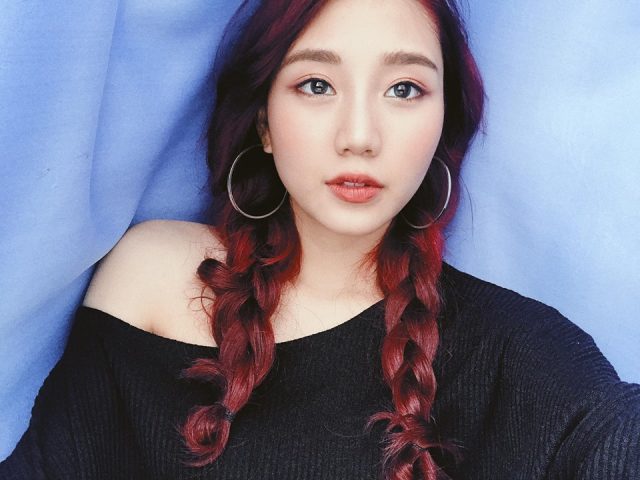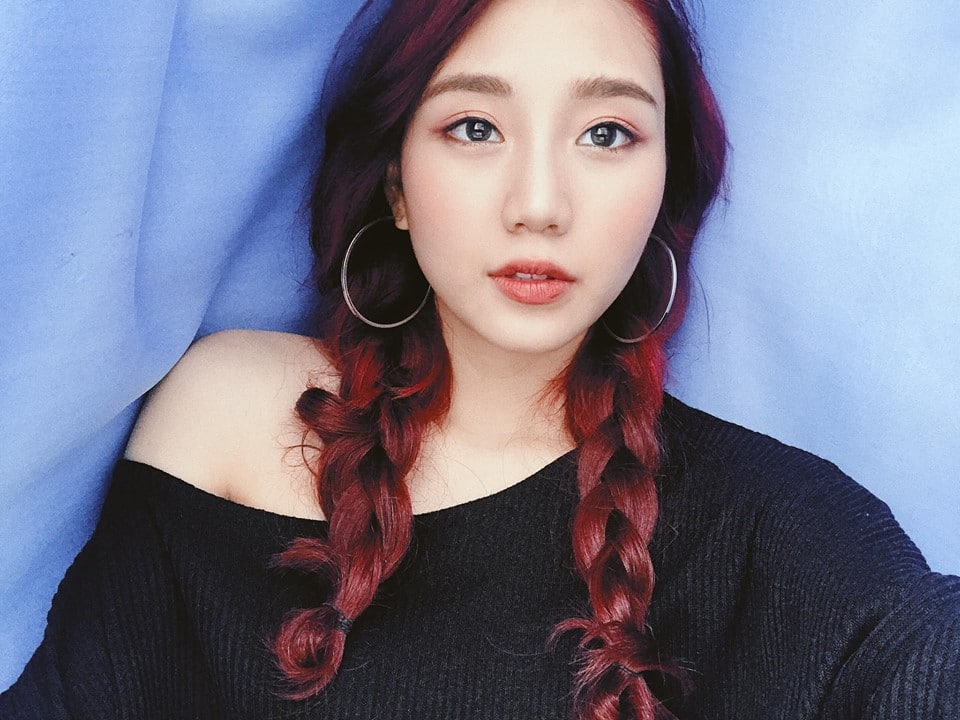 Source: (trang.thien.142) facebook page
Trang Thiên was the composer and producer for her own song. On her YouTube channel, she posted a series consists of three videos about the process that she was performing all the stages for her debut. And she revealed that she wrote this song when she was having unrequited love with a boy who was very clever. The content of "Lỡ Yêu" MV described the lyrics of this song, so it was about a girl who has unrequited love for a boy. She always imagined if she could have her crush next by her in each daily activity from waking up in the morning, having breakfast to work and going out together. The last scenes were the boy was happy with his girlfriend and the main actress was still alone. The idea of this video was written by a famous blogger on YouTube named JVevermind. He was also the director for "Lỡ Yêu" MV.
Lo Yeu: https://www.youtube.com/watch?v=2oDoqSwKJVc
Lo Yeu Khung Remix: https://www.youtube.com/watch?v=2RwPV0ERkxk