The beautiful Miss International Queen 2018 released the latest song on June 27th, 2019 named "Em Hơi Mệt Với Bạn Thân Anh" after three months from "Em Đã Thấy Anh Cùng Người Ấy" which is part 2 of "Anh Đang Ở Đâu Đấy Anh" (ADODDA).
In two of her previous songs, Hương Giang captured plenty of love from audiences and music lovers were very excited to wait for part 3 of ADODDA. But finally, she didn't launch the song that netizens have expected this June. Hương Giang's latest song currently sits at 3.1 million views and Top 2 trending on YouTube (Vietnam) within only four days. "Em Hơi Mệt Với Bạn Thân Anh" was composed by Trang Pháp who is also a talented singer and a great composer. This song quickly went viral on the internet with the contribution of music producer Masew known for making popular EDM songs and remixes. "Em Hơi Mệt Với Bạn Thân Anh" belongs to dance music style with a quick and vibrant melody.
Source: nguoi-noi-tieng.com
This song is completely different from Hương Giang previous ballad style songs. This showed that she has strived to diverse her musical style and recreate herself. But some feedbacks from fans suggests that this style isn't suitable for Hương Giang and she fits with ballad songs more. Besides, some audiences also criticized Trang Pháp's lyrics. But ignoring all these things, "Em Hơi Mệt Với Bạn Thân Anh" still got many compliments from fans not only because of the boldness but also all the efforts of Hương Giang.
The lyrics of this song mentioned to the complication of the girl when her boyfriend has a best friend who is female. The girl always feels tired and angry when the other girl is nearby and tries to gain attention from her boyfriend.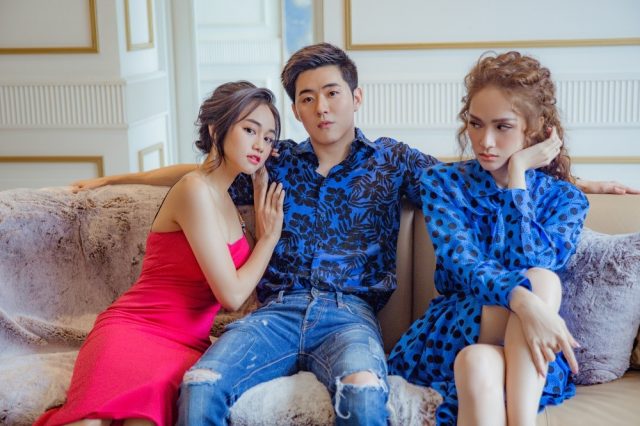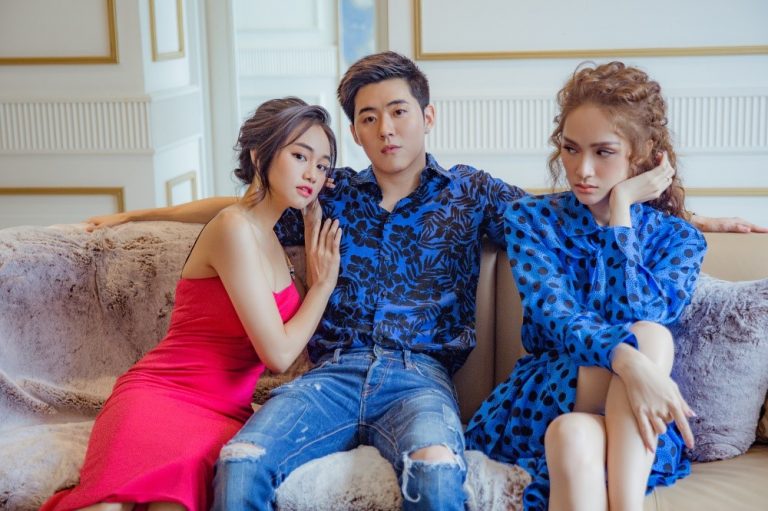 Source: billboardvn.vn
In this song, there is a sentence "Em hơi mệt với bạn thân anh" (I feel tired because of your best friend) which is also the title of this song. It was chosen to become a trending phrase on social networks to talk of situations where your boyfriend has a female best friend. She trusted her lover but she worried that her boyfriend's female best friend would steal him away. The message in this song was to hope that the boys who have a female best friend should realize who is their official lover and to stop making the girlfriends worried anymore.
The Em Hơi Mệt Với Bạn Thân Anh's MV was very exciting, funny and was made by director Kawaii Tuấn Anh who collaborated with Hương Giang in her previous music products. Hương Giang seemed more genuine in this Vietnamese Pop music video with her own personality of funny and cute in real life. The acting ability of Hương Giang is also a strength. She transformed into a girl with a bewildered mood when her boyfriend's female best friend always wore sexy costumes, having intimated actions with her boyfriend and ingratiating the boy's family.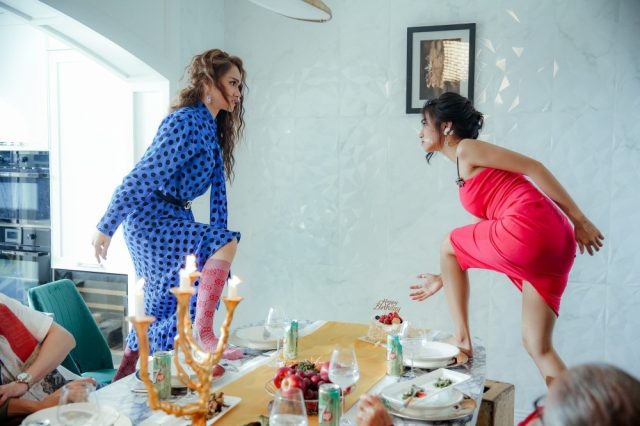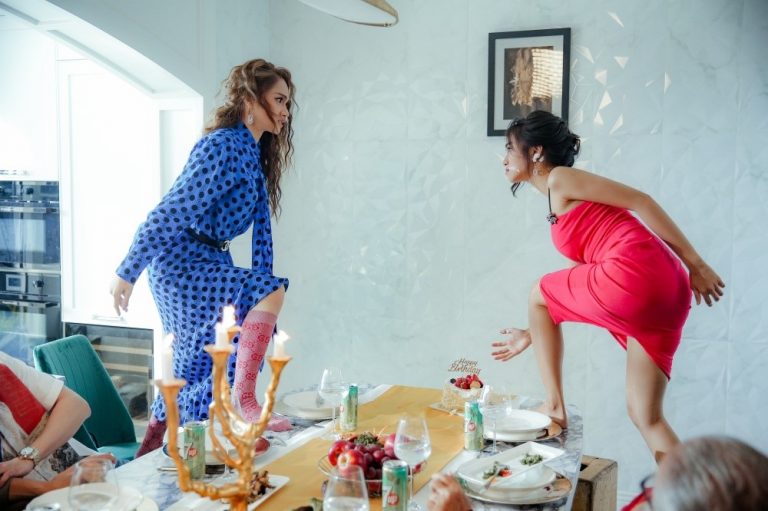 Source: www.yan.vn
Finally, everything was out of control and Hương Giang had a humorous fight with the other girl but just in her imagination. An amazing part of this MV was the beauty of Hương Giang's appearance when she changed her style into a sweet girl with lovely curly hair. Moreover, a strange name Benz Akkaraporn who was Hương Giang's handsome boyfriend in this MV came from Thailand to help draw a large attraction for this video.
Em Hoi Met Voi Ban Than Anh: https://www.youtube.com/watch?v=MBMtxRvvYdg