"Em Lỡ Thôi À?" is a song produced in the Ballad genre that was written by young composer Vương Anh Tú. The song is about the broken heart of a man who knows he is being cheated by his wife. This Vpop MV was directed by Đinh Hà Uyên Thư. This is the latest product of Dương Triệu Vũ after the album Nhạc Xưa was released in October 2017.
The singer has put a lot of effort into this project. In response to the fan's expectations, singer Dương Triệu Vũ released the MV on August 28th with unexpected situations. "Em Lỡ Thôi À?" brought a tragic story about a young couple.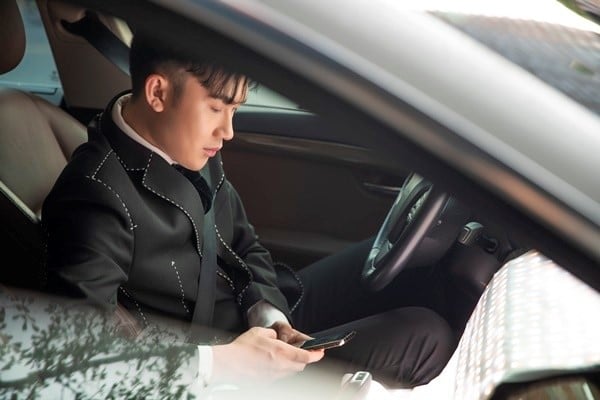 Source: saostar.vn
The MV opens with Dương Triệu Vũ on the way to pick his bride up (actress Thanh Tú) but because he wanted to see his wife, he video chat with her on the phone. Obviously, using your phone while driving is never a good combination and as a result, he lost control of his car and got into an accident where he had to amputate his leg.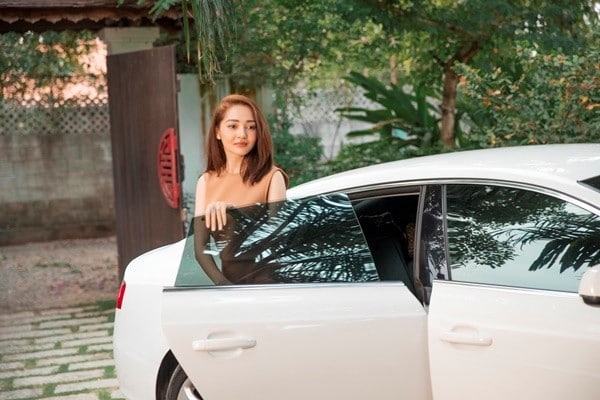 Source: saostar.vn
After the accident, Vũ has to use a wheelchair and could not take care of himself. He had to ask his wife and close friend to help him. Vũ proved so helpless and tormented himself. Even for his wife, he did not want to receive help from her.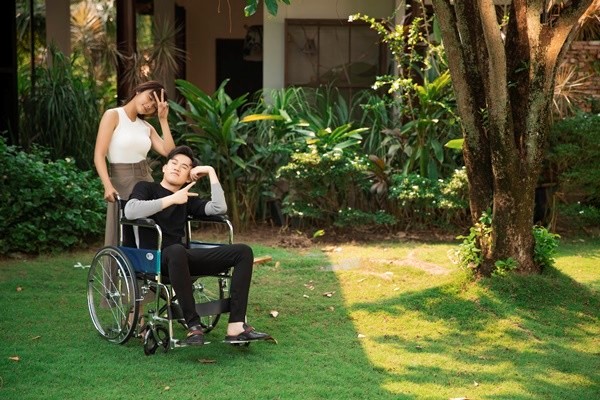 Source: saostar.vn
He decided to contact a close friend (Bảo Anh) from Singapore back to help him rehabilitate and walk again. Vũ also asked Bảo Anh to install a camera to film his progress.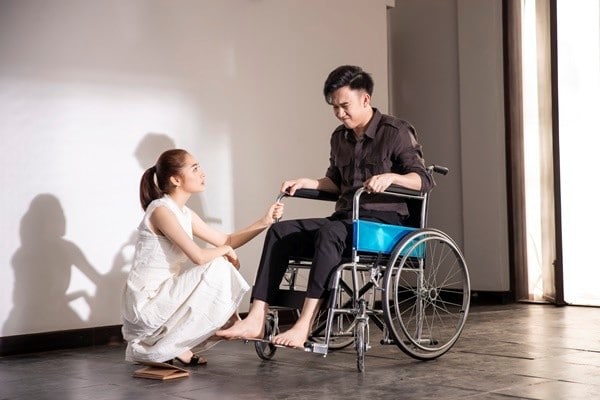 Source: saostar.vn
However, the Vpop MV ended with Dương Triệu Vũ falling down from his wheelchair with a puzzled smile that made the audience extremely curious. Did he already know before his wife's birthday gift that his wife and his best friend had a fling? Did Vũ deliberately surprised them with the video and Bảo Anh was the accomplice to help him with the plan? With an incomplete ending, will Dương Triệu Vũ release asequel to "Em Lỡ Thôi À?" These are questions we'll have to wait and see.
Em Lo Thoi A: https://www.youtube.com/watch?v=KK02pF-o1FI