Isaac is now back on the game with such a vivid, dynamic music video named "Anh Em Ta Là Cái Gì Nào".
The MV is a collaboration of DTAP crew and a Vietnamese renowned rapper BadBZ. The theme of the MV itself was inspired by a bromance in the movie Anh Trai Yêu Quái that Isaac and Kiều Minh Tuấn (a Vietnamese sought-after actor) played a grand role.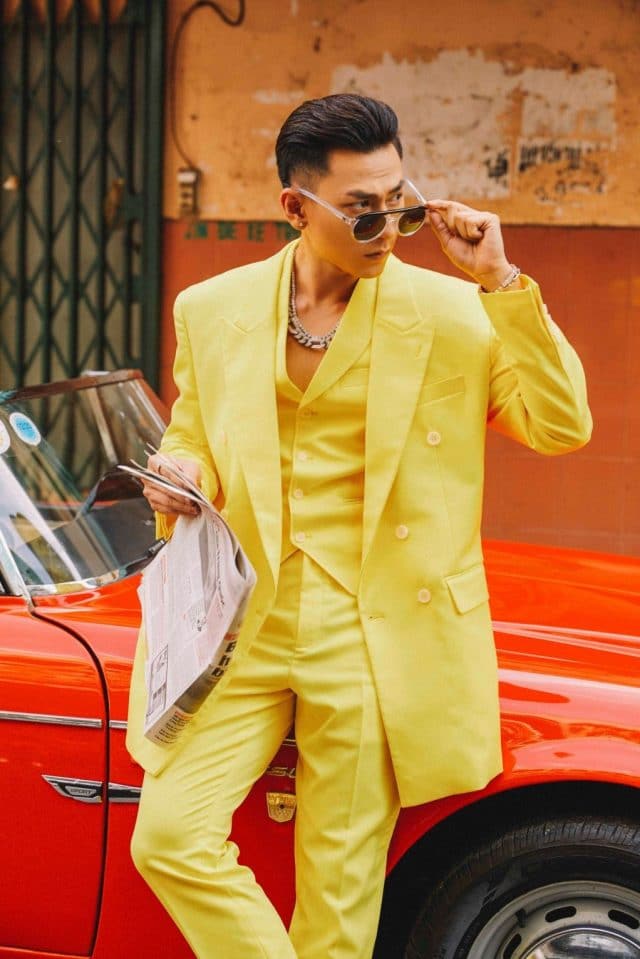 With a catchy, harmonious melody along with an evocative, meaningful lyrics about the brother-like relationship, the song has garnered such a tumultuous welcome from the audiences. There is a huge change to Isaac's image in this new MV compared to the normal style seen. Isaac amazed people with a newly bougie, vigorous look in "Anh Em Ta Là Cái Gì Nào".
In the MV, he put on flamboyant tuxedos with a well-groomed hair along with a bundle of luxurious adornment. This kind of image of him brought excitement to his fans because they, inherently, are accustomed to an elegant, gentle Isaac. The MV was filmed on bustling streets of Vietnam. The "bắt con gà" – catch-a-chicken dance was performed during the MV with jubilant energy that will promisingly become a trend of many festival dances at the end of this year.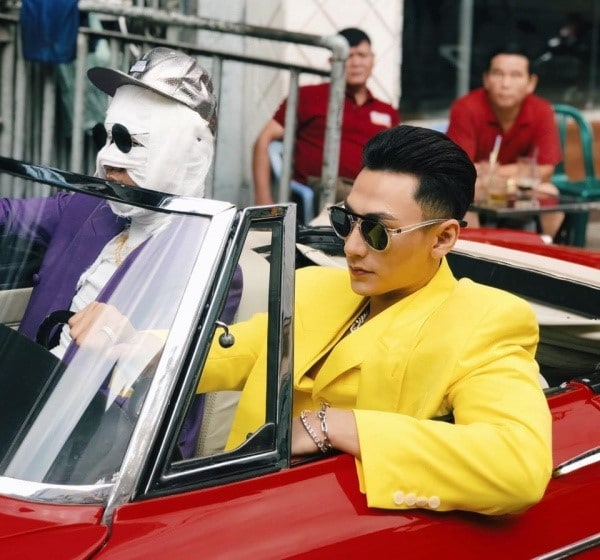 The song does not belong to the ballad music genre as other previous songs of Isaac. Instead, he chose a different path to bring eventful, dynamic songs to his fans spreading a resource of positive energy to everyone.

The MV "Anh Em Ta Là Cái Gì Nào" was undertaken by a prominent film director Tân DS Lê. He is also the one who stood behind the grand success of the massive hit "Bùa Yêu" of Bích Phương, and other big hits in the Vietnamese music market.
"Anh Em Ta Là Cái Gì Nào" was officially released by the time of the 9th anniversary of 365daband music crew (12/16/2010 – 12/16/2019). Even though those members are no longer working as a team. The song brings up the meaning of the brother relationship, which means the love of Isaac for the 365daband team members is rock-steady: Will, Jun Phạm and ST Sơn Thạch.
Anh Em Ta La Cai Gi Nao: https://www.youtube.com/watch?v=QM_mvgD897M