Isaac made his comeback to Vpop with a vibrant new song titled "Đau Đầu" on July 27th, 2019. This release marked his comeback after almost a year of launching "Giá Ngày Đầu Đừng Nói Thương Nhau" which currently sits at 12 million views on YouTube and 3 million listens on nhaccuatui.com. Besides, "Đau Đầu" also allows Isaac to take the plunge into dance songs instead of his usual ballad strength.
"Đau Đầu" was composed and produced by Nguyễn Phúc Thiện who collaborated with Isaac in his previous hit songs such as "Yêu Không Nghỉ Phép", "Anh Sẽ Về Sớm Thôi" and "Tôi Đã Quên Thật Rồi". Nguyễn Phúc Thiện is also known as OnlyC's younger brother.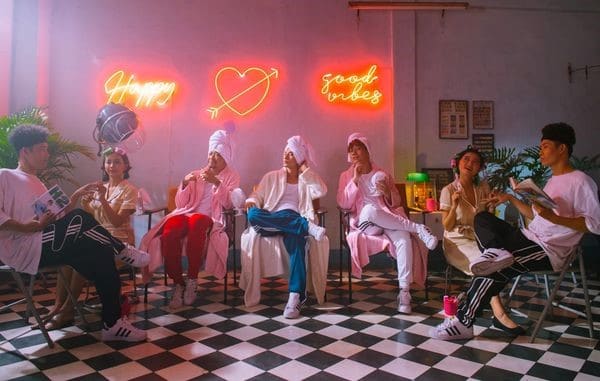 Source: saostar.vn
The lyrics of "Đau Đầu" describes the status of people after a breakup. They have the common moods that are of the nostalgias for their ex-lovers in the past because they still love their ex-girlfriend or boyfriend. All these things make their heads hurt so they might have the intent to love a new person to replace the position of their ex-lovers in their heart. However, no one is sure whether this would reduce the pain they have in their heads.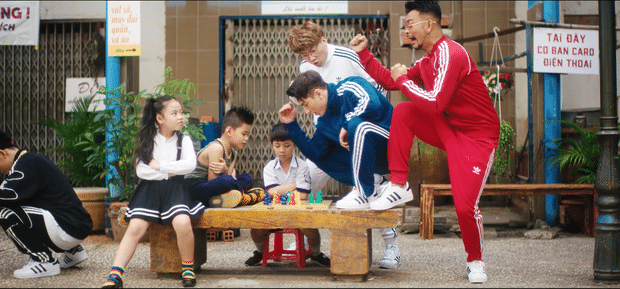 Source: kenh14.vn
"Đau Đầu" MV has lovely content that was filmed by director Như Trang. The MV was also more fun with the participation of actor Hoàng Phi who is Isaac's best friend who acted in the same film with Isaac named Mùa Viết Tình Ca and other actor guests such as Phát La and the twin Đăng Thuận – Đăng Hòa. The images of this MV was around the bad status of a boy – Isaac after breaking up with his girlfriend – Khánh Linh who is a beautiful girl with distinctive short hair and height of 1.7 meters (~5ft 6) who took part in The Face show season 2.  He still loved his ex-lover so he was hurt a lot. Then he went to drink to forget all about her but he still saw her images everywhere.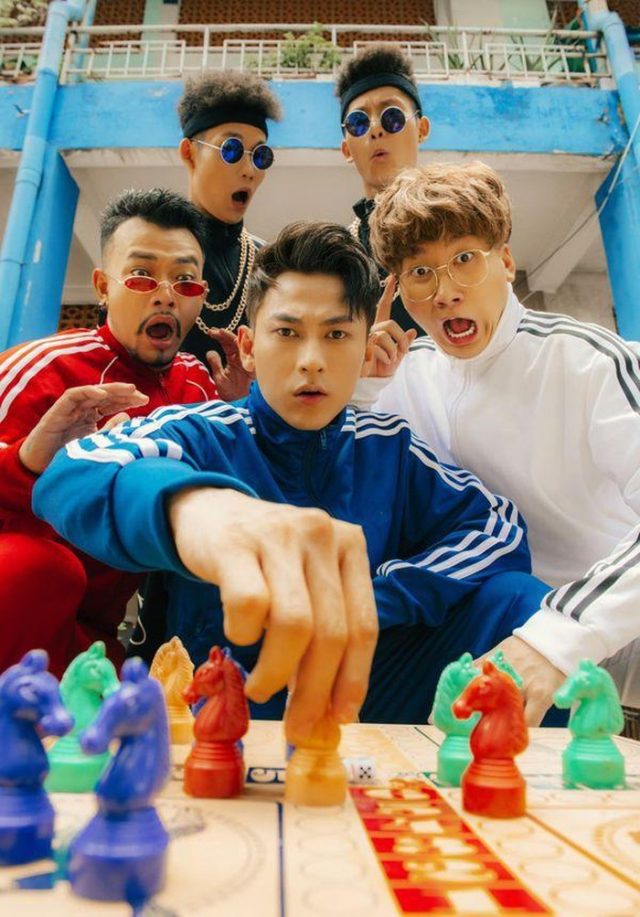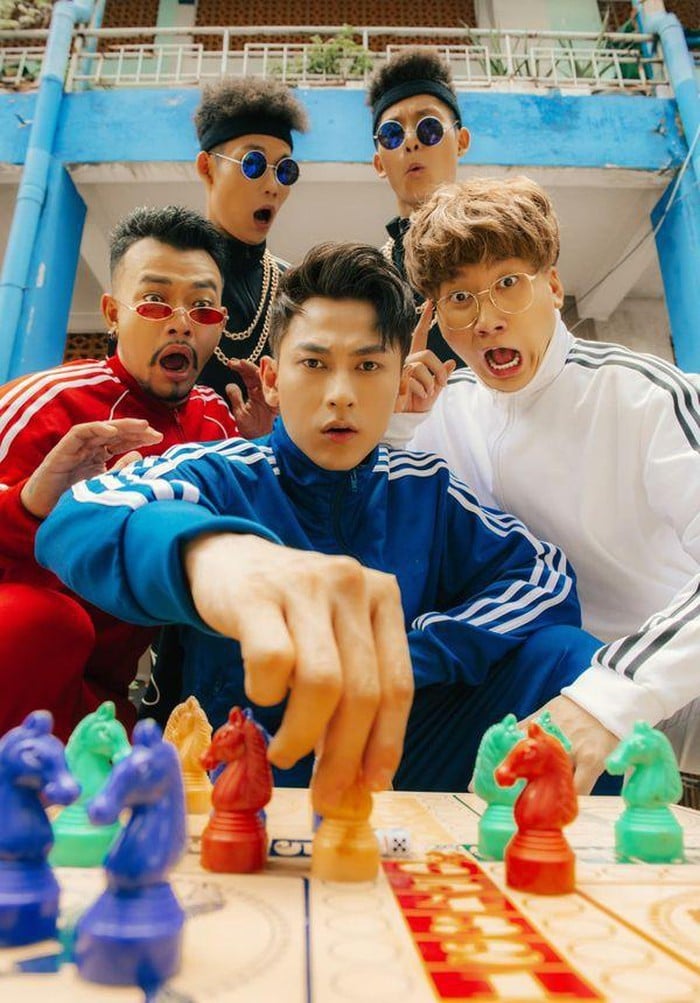 Source: baomoi.com
Therefore, Isaac's besties decided to help him overcome this sadness by many ways from having a haircut, washing hair, finding a new girlfriend through dating apps, going out to drink to prevent Isaac from recalling his ex-lover Khánh Linh. A hilarious excerpt in this MV was when Isaac imagined Phát La was his ex-lover so he intended to kiss Phát La but he got a strong slap. However, fans were very sad because their idol got hurt from that footage especially since his face is so handsome. Finally, he was courageous to unfollow his ex on social media to finish the days of "Đau Đầu".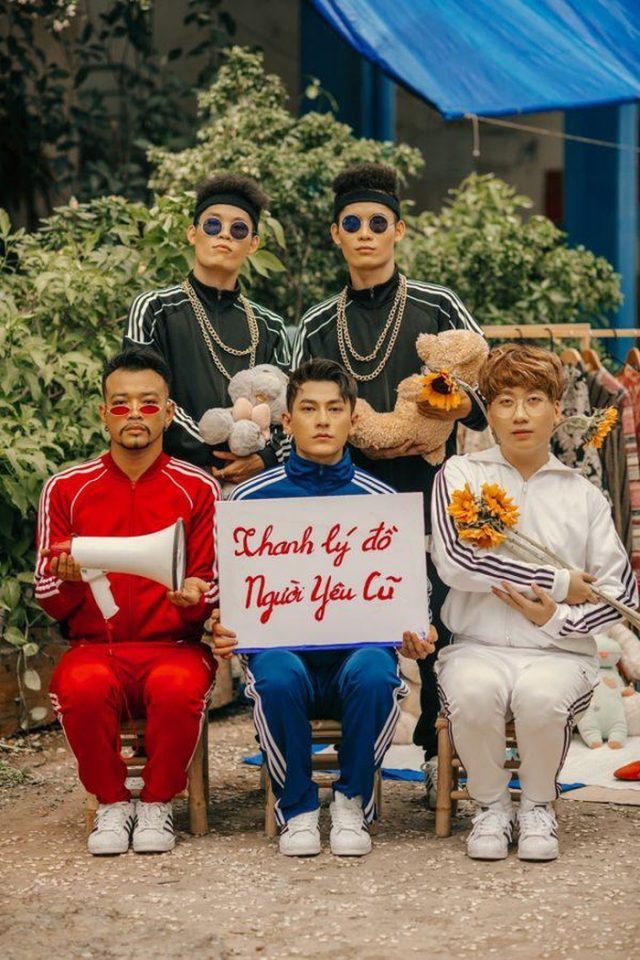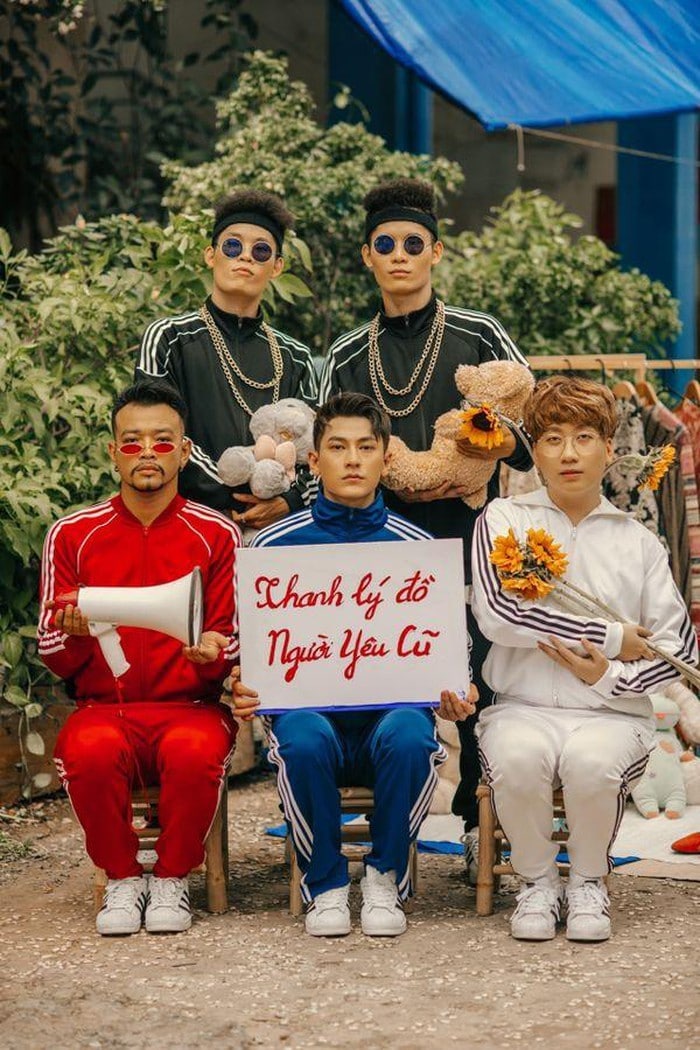 Source: baomoi.com
Isaac completely changed his images of a handsome ballad singer to a dynamic and funny boy in this release. In addition, Isaac and the four actor guests performed an attractive choreography in this MV so netizens were very excited to watch it. "Đau Đầu" got over 4 million views on YouTube just a few days from its release. Besides, Isaac also dropped an acoustic version for "Đau Đầu" on July 25th, 2019 and this version quickly captured the love of audiences as well as gained plenty of compliments.
Dau Dau: https://www.youtube.com/watch?v=nqwjleFxRDA
Dau Dau (Acoustic): https://www.youtube.com/watch?v=ODxQ_6WPYW8