On December 12, 2019, ViruSs and JSOL released their second collab "Hết Yêu Thật Sao?" after their first MV "Giá Như Em Nhìn Lại" a year ago. VirusS more and more proves his talent in composing songs by a series of hits like "Thằng Điên" (JustaTee ft Phương Ly), "Yêu Được Không" (Đức Phúc) or the latest MV of MV "Trời Giấu Trời Mang Đi" (AMEE).
"Hết Yêu Thật Sao" this time is a RnB song, which is not too emotional or sloppy like his previous ballad songs.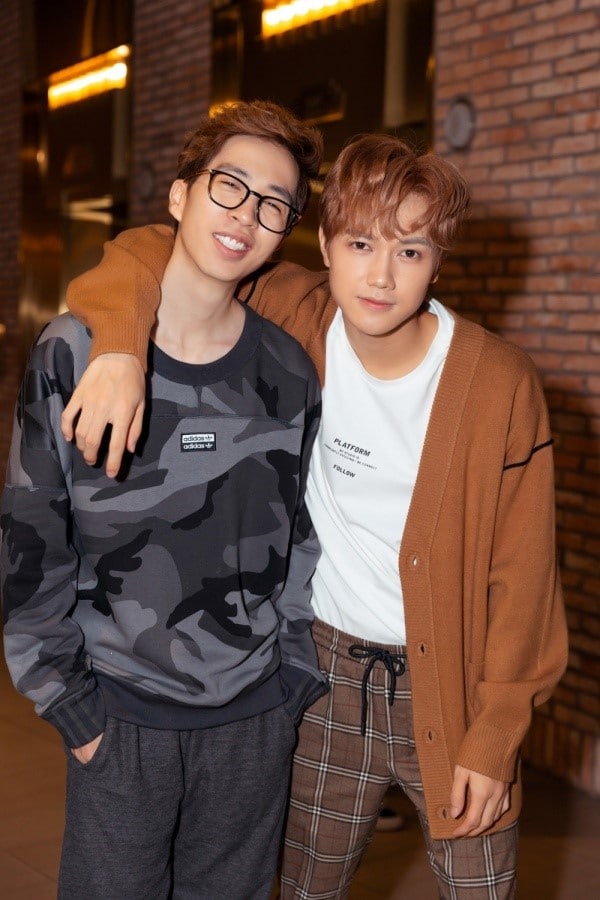 ViruSs and JSOL. – Source: Vietgiaitri.vn
JSOL has achieved conspicuous success in performing ballad songs, this RnB song is a challenge to him, especially when the musician also warned to get the song back if JSOL performed badly. However, the success of the MV goes beyond his expectations, with more than six million views after three months released. Besides the vocals, JSOL's dancing ability is the element impressing his fans in this MV.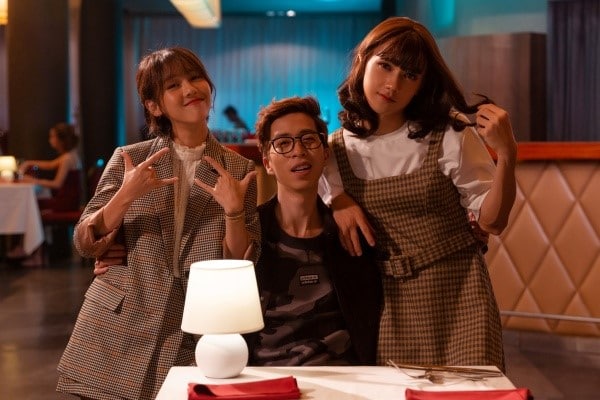 Hậu Hoàng, ViruSs, and JSOL in the MV. – Source: tiin.vn
Having swing rhythms helps the song like a smooth flow into the ears. The song is the story of a guy who cannot accept the fact his relationship has broken up already. The Vpop MV based on the story of the song. In the role of an ex, JSOL doesn't let anyone date his ex-girlfriend by a perfect plan.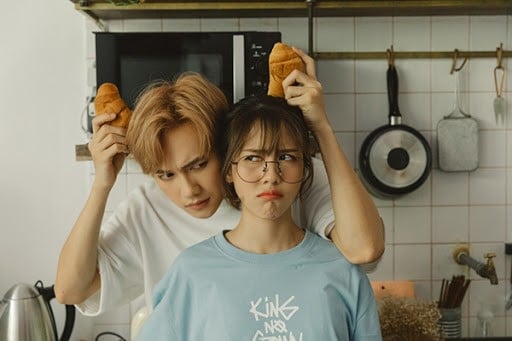 Source: yeah1.com
He appears like the one who helps the guy to gain her love, but he finally messes it up. Not stopping there, he also impersonates a girl to seduce the guy dating his lover. It was thought that he would have a happy ending with her, however, she surprisingly discovers all the truth and the outcome couldn't be more dramatic. The MV is built in an amusing theme. Especially having the acting of Hậu Hoàng and VirusS, the Vpop MV is supposed to be more successful.
Het Yeu That Sao: https://www.youtube.com/watch?v=ig9uywm9Us0
Het Yeu That Sao (Dance version): https://www.youtube.com/watch?v=MSDjl0gp898