"Khoai Lang Thang" or "Khoai", whose real name is Đinh Võ Hoài Phương, has been well-known on social networks recently as an owner of a travel channel on YouTube.
He has grabbed a lot of attention from the audience with his videos about reviewing foods and landscapes from many destinations throughout Vietnam as well as some foreign countries. People love watching his videos due to his sincerity, warm heart, and sense of humor.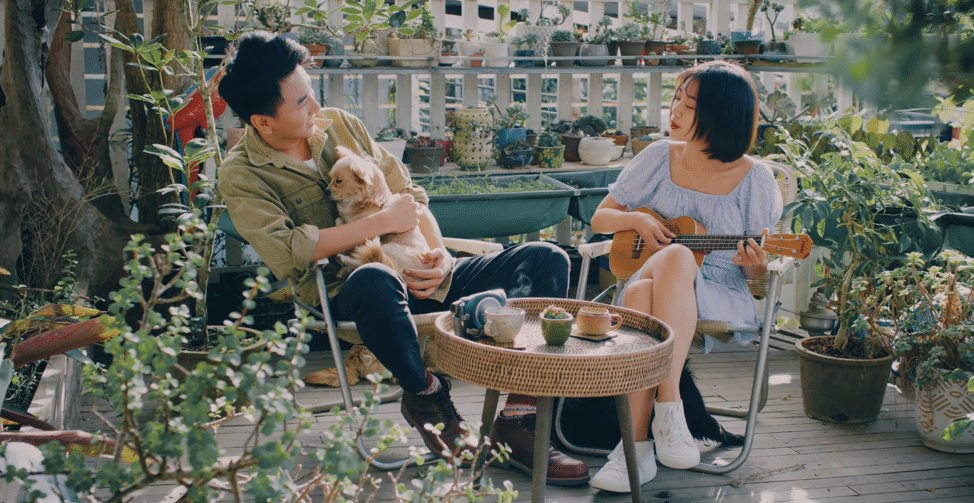 Source: the MV.
Besides his passion for traveling and making videos, Khoai also loves singing and wants to try his strength in music. For this reason, on December 23rd, 2019, he premiered his official Vpop MV which is his first MV "Muốn Yêu Thật Lâu Một Người" which got a lot of positive feedback from the viewers. Khoai impressed them with his warm voice and the ability to hit the high notes. His vocals are very suitable to convey the message of emotional songs.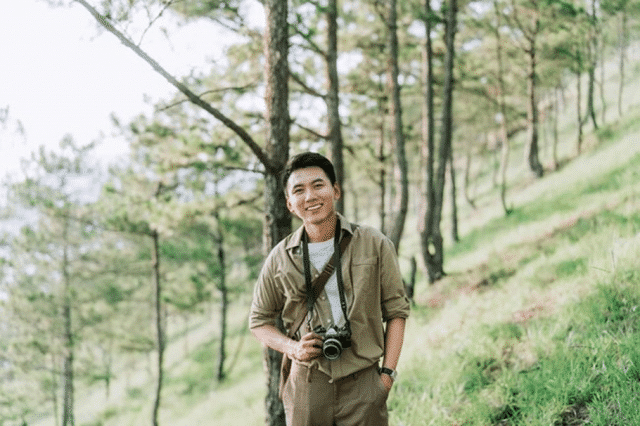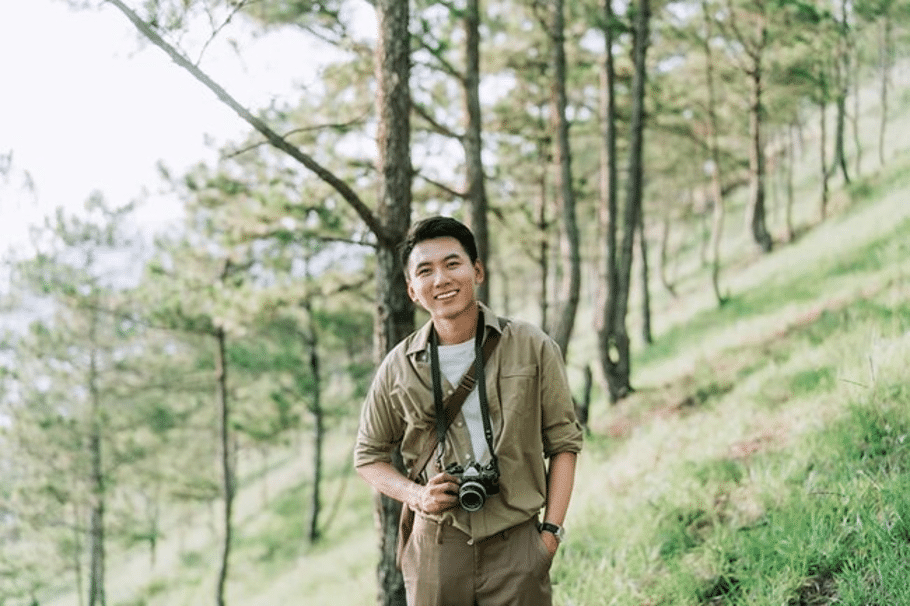 Khoai Lang Thang. – Source: vov1.vov.vn
The song was composed by Reddy, talking about the feelings of a boy in love that he wants to love only one girl for so long. He wants to send his love to her when they are now far away from each other. He is waiting for the day he can be with her again to continue writing the rest of their love story. However, he also wonders if she is now still waiting for him or found someone else to make her happy.
No matter what happens, he promises to be there with her, even the whole world turns its back on her.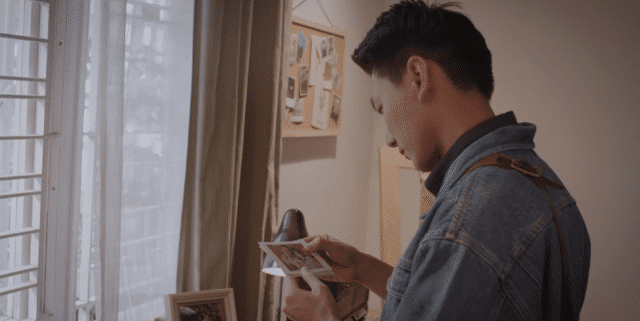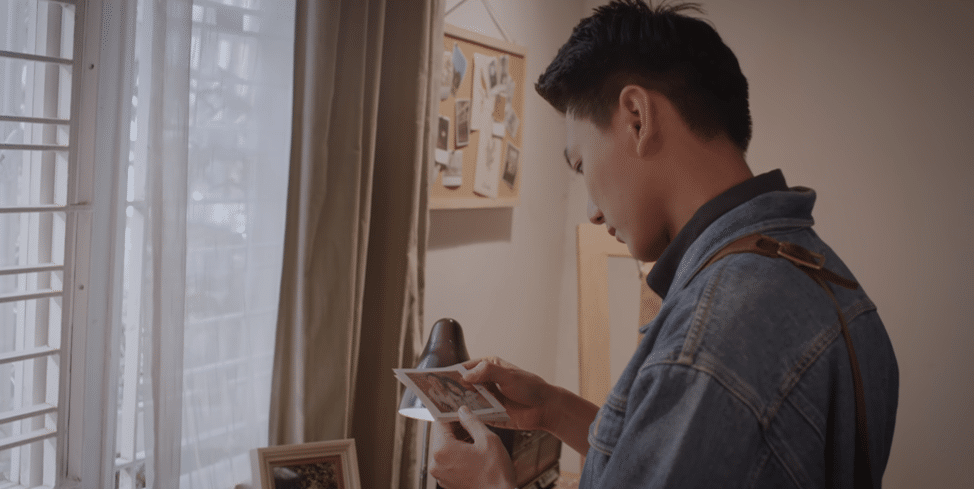 He opens the box containing their memories. – Source: MV.
The MV captures their happy yet simple moments in a vintage style. They went to many places, sang together and these sweet and peaceful memories were kept in the photos taken by a film camera. The song has a lyrical melody and meaningful message together with the good-looking appearance of Khoai. The beautiful actress makes the MV more successful than expected. The MV has got nearly one million views after only one week. It is considered as a massive success of a debut MV from a YouTuber vlogger. Hopefully, in the future, Khoai will be successful in both music and vlogging.
Muon Yeu That Lau Mot Nguoi: https://www.youtube.com/watch?v=wjDs5zwRlMA