After the debut MV "Muốn Yêu Thật Lâu Một Người" with a vague ending, Khoai Lang Thang released "Thương Dù Buồn Vẫn Thương" to continue the unfold part of the story on January 8th, 2020.
It is once again a ballad song of Hồ Tiến Đạt with soothing and deep melodies. Khoai's voice in this MV is thought to be more emotional and deeper than that in his previous song released.
He is silently behind every scene of her video. – Source: the MV.
About the content, it is the sequel of "Muốn Yêu Thật Lâu Một Người" MV. If the end of that Vpop MV is the promise of the girl that she will come back after five years, this time, "Thương Dù Buồn Vẫn Thương" provokes their happy moments together but they now belong to his subconsciousness.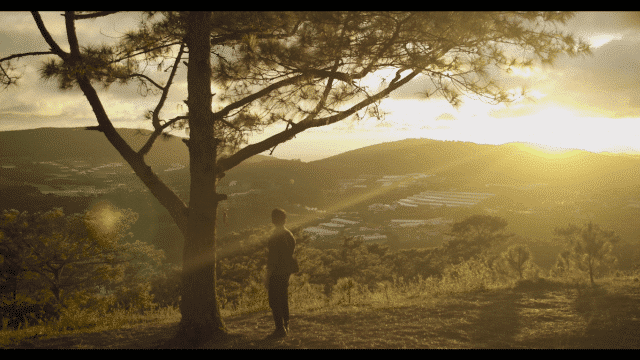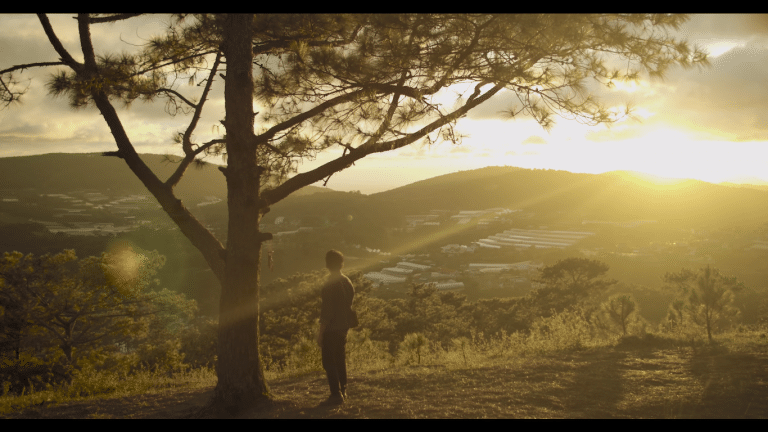 He is alone under the tree they promise to meet again. – Source: the MV.
A series of their cheerful memories became clearly visible through Khoai Lang Thang's reminisce. Eventually, after a long time waiting for her, there is only Khoai standing alone under the tree where she promised to meet him when she comes back. This MV is also a sad MV, filmed in vintage and rustic style. Watching Khoai's MV, no matter it is an unhappy story, the audience can find their soul peaceful and silent.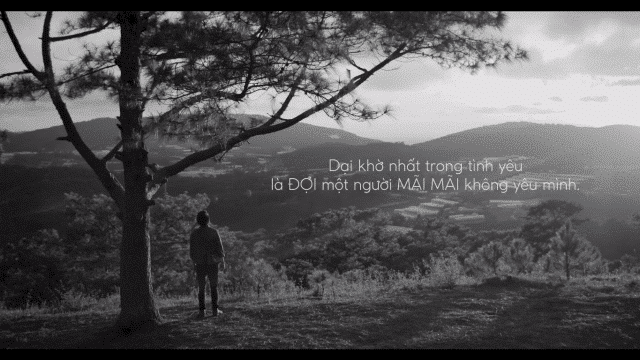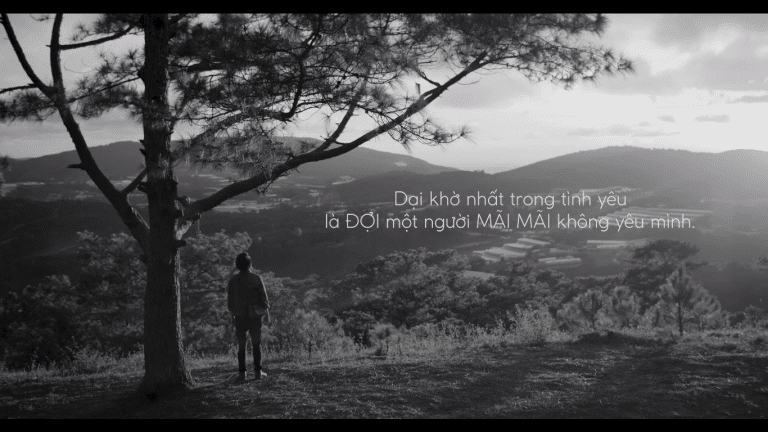 "The most stupid thing in love is to wait for one who never loves you" – Source: The MV
The lyrics are the bitter feelings of a guy who is chasing for unreciprocated love. Having a chance to be with her to many places, receiving her tenderness, he thought he got her love. It is just his reverie. His feelings are all hidden deep down in his heart, where she cannot reach. The kindness they gave to each other from the first moment helps him keep alive his hope for a happy ending. Even though he already knows that they can't be together until the end, he will always follow her. Love her even it hurts.
Thuong Du Buon Van Thuong: https://www.youtube.com/watch?v=Sywt49b7RPE