In this MV, Andiez just appears a few seconds without showing his face. ''Mai Mai Se Het Vao Het Vao Ngay Mai" is Andiez first MV which is shot in Da Lat, one of the best romantic destinations for the youth in Vietnam.
The MV is about the couple's romantic love in the first scenes but then we can realize that it is totally in his mind. He is severely distressed when he keeps thinking about his love, about the girl who left him. He seems like losing all hope of this eternal love.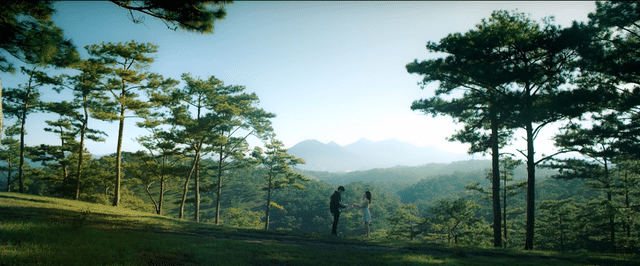 Da Lat landscape in the MV (Youtube)
With that thinking in mind, he realizes that everything will change and love is not an exception. Instead of promising for longevity, just enjoy every moment together so that when we look back, nothing is regretful when we are truly for each other, even if it is in a short time.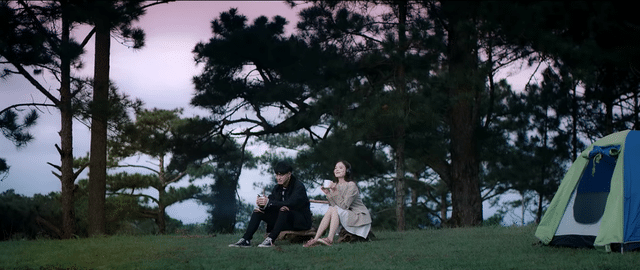 Some scenes in the MV (YouTube)
"Just love don't say frivolous words
Love each other sincerely, because the long day passed very quickly
What if the last second everything we have will become the past?"
(The song lyrics)
For those who do not understand the meaning of this song, Andiez said, "You are not me so you cannot understand me and of course I cannot understand you because I am not you, but it's okay, even if we don't understand each other, the music will connect us." About the music, Andiez once again win the audience's heart with his soothing and touching voice combining with the soft melody and sad lyrics.
Mai Mai Se Het Vao Ngay Mai: https://www.youtube.com/watch?v=vBBxYtt-BzE