After six months since the release of "Điều Em Cần Chỉ Là Anh" which has reached 10.5 million views on YouTube within a year and a half, Minh Hằng came back with her new music product named "Em Xin Anh" on June 9th, 2018.
"Em Xin Anh" currently sits at 4.8 million views on YouTube and 1.3 million listens on Zing Mp3 within over a year. This song was composed by Nguyễn Hồng Thuận who is a famous composer in Việt Nam with amazing ballad songs that became hits.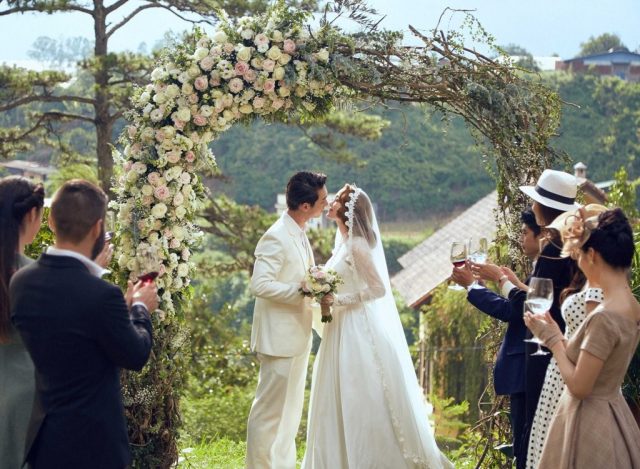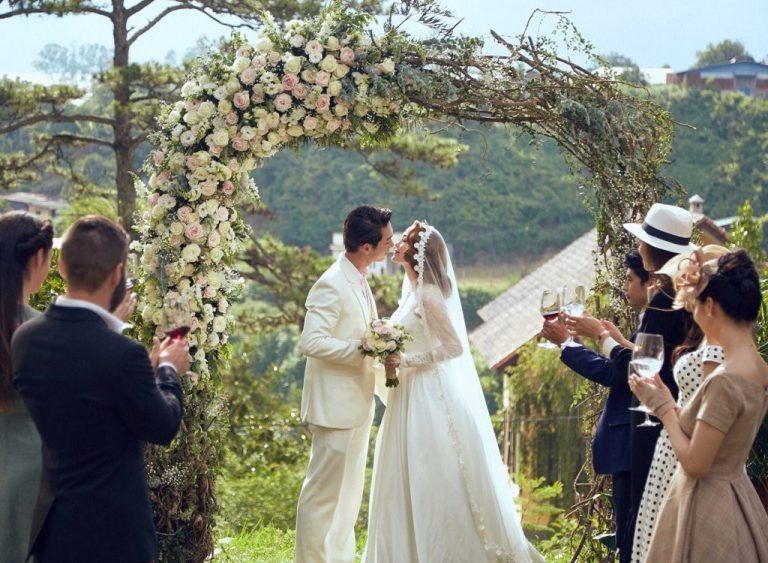 Source: hoahoctro.vn
This song is a gentle ballad but also with a sad melody. It tells about the wound of a woman who was betrayed. She knew that her lover was together with the other girl behind her back. She was very distressed and disappointed but she ignored it and pretended like she didn't know anything. She just prayed that he would stop betraying her because she was too weak and couldn't live without him. However, the main reason why she forgave him and hoped he would come back was that she had loved him so much. Everything has its limits so she warned him that "Don't let it be too late, don't lose everything and then return".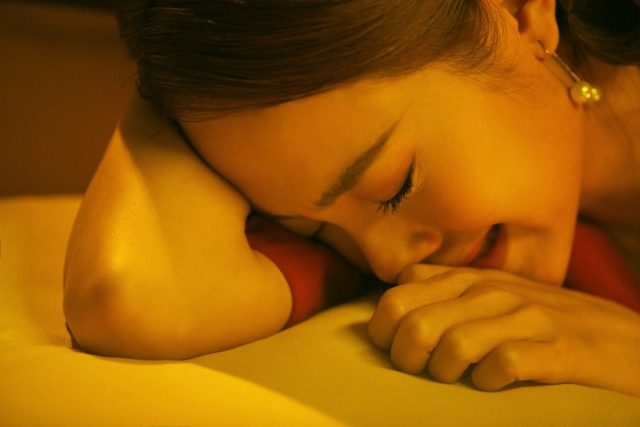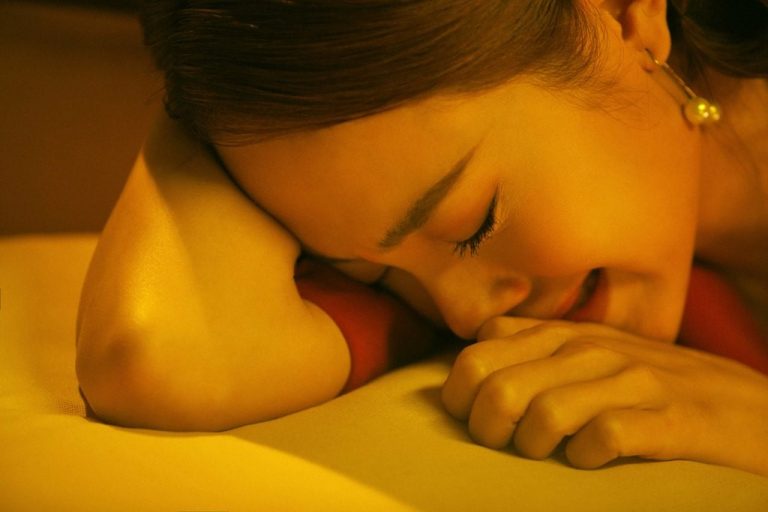 Source: hoahoctro.vn
Minh Hằng's voice is so delicate, emotional and deep which is why "Em Xin Anh" is such a good song to listen to. The composer of this song told that "Em Xin Anh" is hard to sing but he complimented Minh Hằng's voice a lot when she sang all the high notes very well and the chorus was the highlight.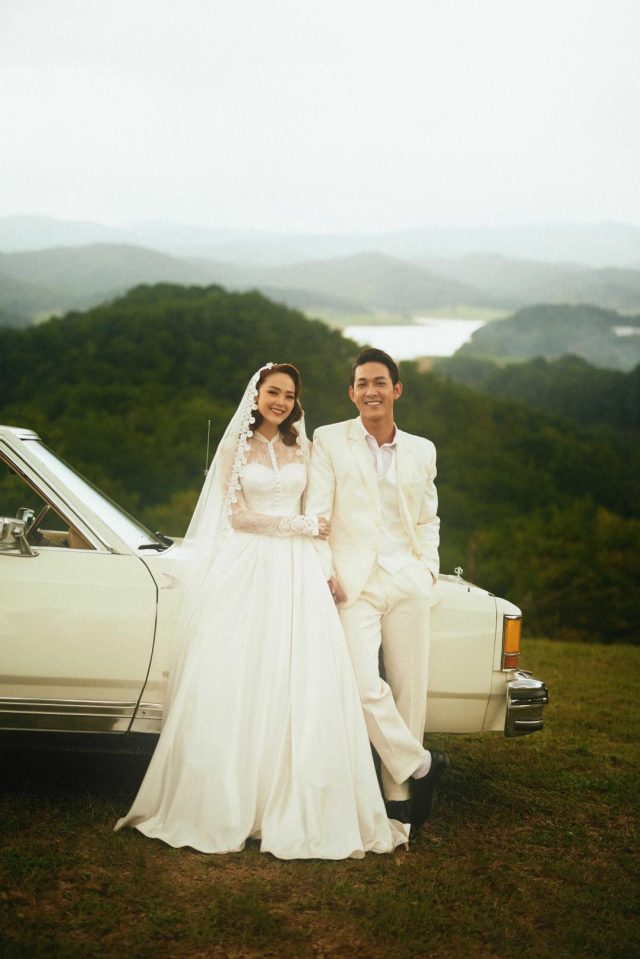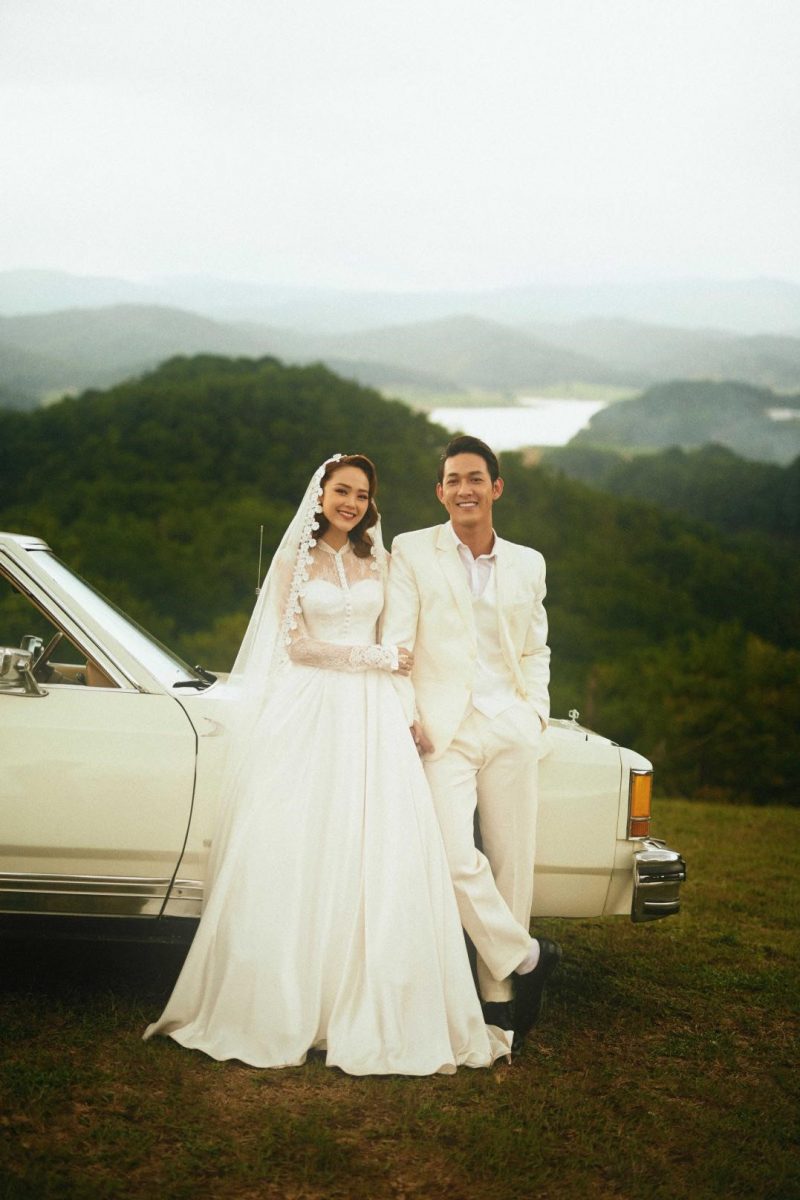 Source: chuyendongsao.com
The content of "Em Xin Anh" MV portrayed the lyrics of the song very well. Minh Hằng got married to a handsome husband – Song Luân but after their wedding date, Song Luân betrayed his wife to be next to the girl – Bảo Ngân who caught the wedding flowers. Minh Hằng found out the place where her husband was sleeping with the other girl and she was very sorrowful. She was crying in many of the scenes in this Vpop song. But finally, she decided to wait until he realized his mistake and returned.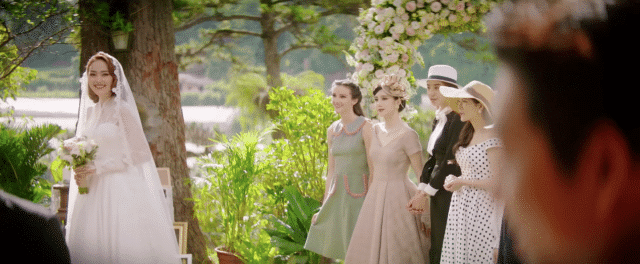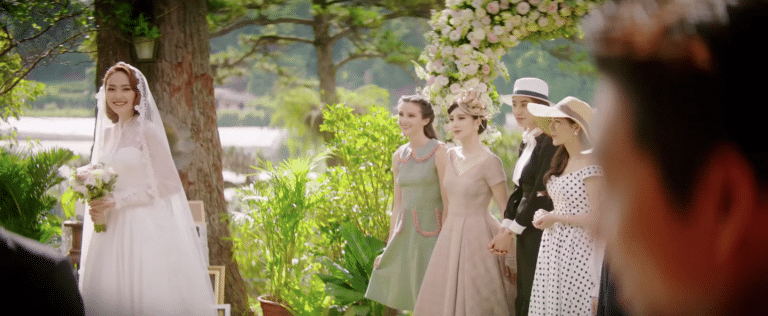 Source: kenh14.vn
The MV's images were highly appreciated as a short film with beautiful footage in Đà Lạt city. Besides, Minh Hằng's beautiful appearance captured the love of fans because of the vintage style clothes that she ordered from two stylists Huy Trần and Tăng Thành Công. Minh Hằng ordered 20 costumes for this MV but she didn't wear all of them so she shared them with other actresses. In addition, she invested plenty of money and effort in performing this MV from acting, costumes, ancient villa and car in Đà Lạt to attend in building the idea and script of this MV. All these things paid off when she gained a lot of love from fans.
Em Xin Anh: https://www.youtube.com/watch?v=GBZrdZ6cdYk