After a long time of absence and focus on acting, recently, singer Miu Lê has just released the MV "Giá Như Cô Ấy Chưa Xuất Hiện" which tells about the pain of a girl when she lost love because a third person appears.
On the day of the MV "Giá Như Cô Ấy Chưa Xuất Hiện", Miu Lê acknowledged the pressure of seeing her colleagues releasing products after products and apologized to her audience for not working hard all the time like them.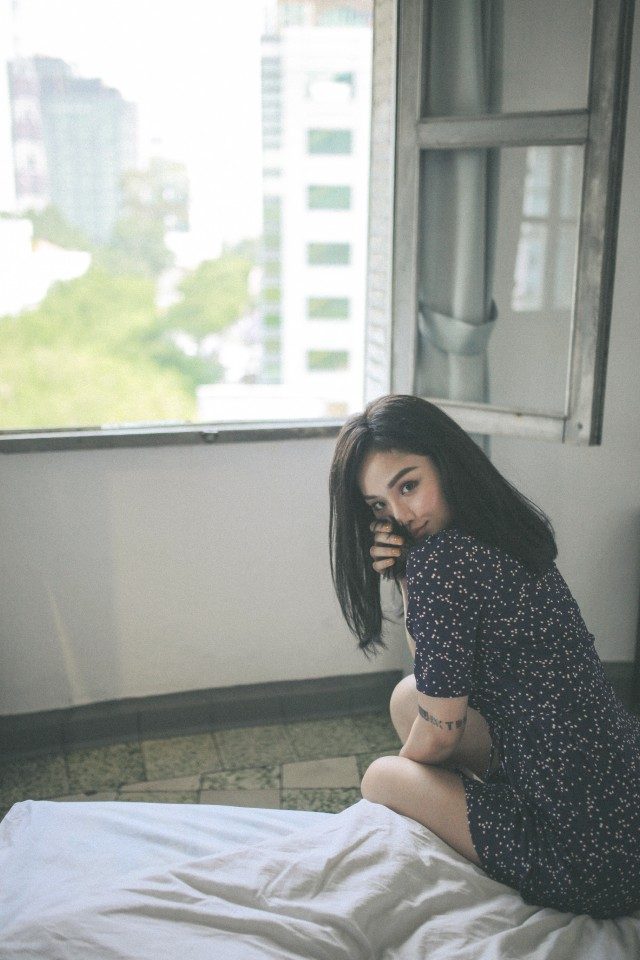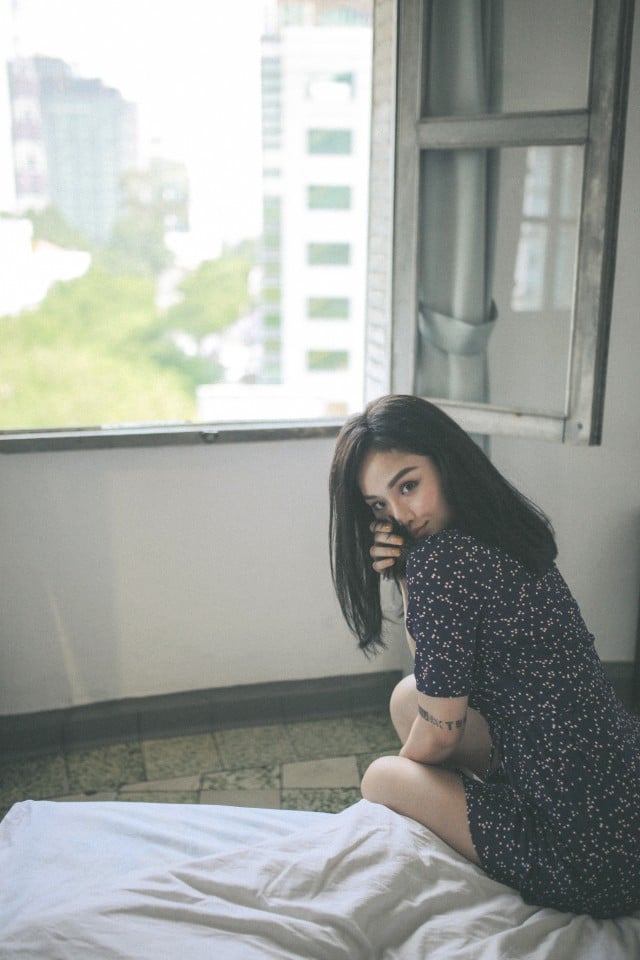 Source: 8saigon.vn
Miu Lê said that in the past she had experienced many unhappy feelings for breaking up with her boyfriend. Miu Lê fell into a state of psychological instability and didn't want to participate in showbiz activities as much. Only until she overcomes the feeling of instability because of her past love, Miu Lê could return.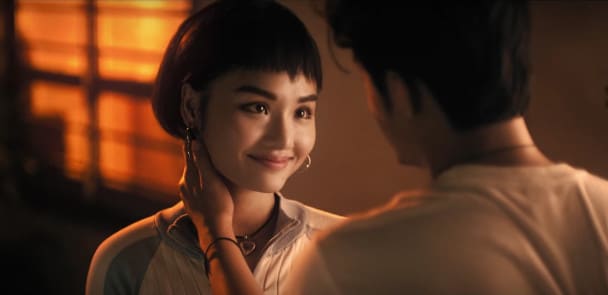 Source: taimienphi.vn
The song and music video are inspired by Miu Lê's past love story, so she must inform her ex-boyfriend. "When he heard the information, I put our love story into the new product, he expressed panic like you're crazy. However, he didn't object. We still maintain normal relations now, considering the past love stories to be beautiful memories" Miu Lê said.
Source: nhipsongkinhte.ttvn.vn
Perhaps to make up for the fans, the Vpop MV "Giá Như Cô Ấy Chưa Xuất Hiện" of Miu Lê is quite long, more than 8 minutes in length like a short film with dark cinematic colors. The MV tells the love story of two young actors who are building their careers but then a third person appeared, making the couple constantly facing a series of doubts. Finally, the MV raises the question that makes viewers think: When the love affair is over, was the cause of it because of misunderstandings, both of their big egos, the appearance of a third person or simply because they are displeased with each other?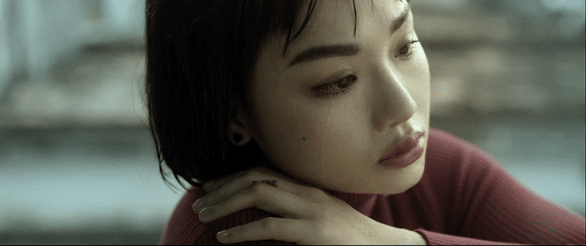 Source: tuoitre.vn
Miu Lê also revealed the story in the MV isn't 100% accurate as her past love story but the content of the song is quite similar because it is also shared by Miu Lê and the composer. In addition, the female singer said that this is also the MV that she must have shed the most tears ever. "From the song to the music video, Miu kept crying because the song was so sad. During the filming, the script of the MV made Miu think many times. Because Miu realized that the third person appeared can become a challenge for true love to have the opportunity to grow. The third person is really not to blame, if any, it is the person who allows the third person to interrupt in the affair.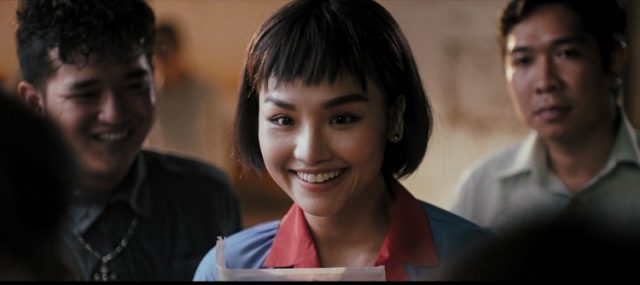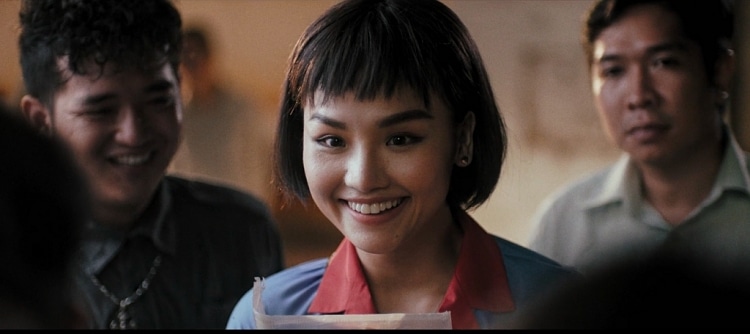 Source: thegioidienanh.vn
Not only bringing the drama in "Giá Như Cô Ấy Chưa Xuất Hiện", but Miu Lê also made viewers fascinated by her acting ability. Being considered a potential cinema actress, Miu Lê doesn't make fans disappointed when handling sweet scenes that require intricate internal acting techniques. The MV "Giá Như Cô Ấy Chưa Xuất Hiện" has the content about a third person but Miu Lê and her crew exploited the issue in a more optimistic view because she thought that the third person appeared to be an opportunity to test their true feelings. "Giá Như Cô Ấy Chưa Xuất Hiện" is a song Vương Anh Tú wrote for Miu Lê which showed the range of her harmonious voice.
Musician Vương Anh Tú revealed, he used Miu Lê's share of love stories as material for the Vietnamese song. Recently, Vương Anh Tú's compositions have achieved great success when many of his songs made it in the Top 1 trending such as "Hết Thương Cạn Nhớ" and "Có Tất Cả Nhưng Thiếu Anh". Of course, he tries to put in the singer's story or emotions in every composition he makes. Anh Tú was surprised by Miu Lê's voice in "Giá Như Cô Ấy Chưa Xuất Hiện".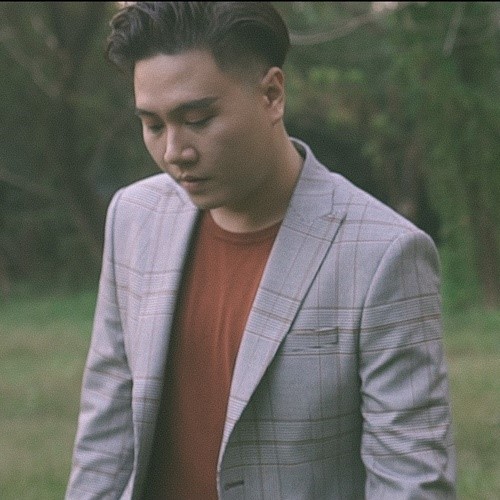 Source: Vương Anh Tú page on Facebook
After a year back, Miu Lê still chose to approach the audience "slowly but surely" but in a more mature style as the level of her investment is stronger now. Miu Lê expressed: "Really if the MV" Giá Như Cô Ấy Chưa Xuất Hiện" reached the Top 1 trending on YouTube, Miu and her crew would be happy. But Miu didn't put that goal at all. Miu just hopes that the more people know the song, the better. Until now, Miu has not been pressured to reach the Top 1 trending when launching a new product. It is important that the audience that receives it will feel the song and that will make Miu happy."
Less than 24 hours of launching the Vpop MV "Giá Như Cô Ấy Chưa Xuất Hiện", it has quickly reached over one million views and more than 5,000 comments on YouTube. This song is very special and each verse was expressed by Miu in a sobbing narrative.
Gia Nhu Co Ay Chua Xuat Hien: https://www.youtube.com/watch?v=c0cWr5sYP9s