"Mong ước kỷ niệm xưa" is an immortalize song for all student generations in Viet Nam. The first time this song appeared was with the role of a soundtrack in a TV series named Xin hãy tin em which was made by director Do Thanh Hai over 20 years ago. Nguyen Xuan Phuong composed "Mong ước kỷ niệm xưa" and this Vpop song quickly captured the love of audiences through the mellifluous voice of "Tam ca 3A" a first famous girl band in Ha Noi which was established in October 1995.
With the simple, close, sweet lyric definitely suitable for farewell seasons of students, this song has already been keeping its value and leaving indescribable feelings in every student. That's why it was chosen to be a official soundtrack in Ước hẹn mùa thu with the participation of Vietnamese musician Duc Tri. Ước hẹn mùa thu film was made by Nguyen Quang Dung, director of many famous Vietnamese films such as Nụ hôn thần chết, Mỹ nhân kế, Tháng năm rực rỡ. In this film project, the film production crew decided to make a gift for members of the crew as director and casts by remaking the song "Mong ước kỷ niệm xưa" with special backstage clip.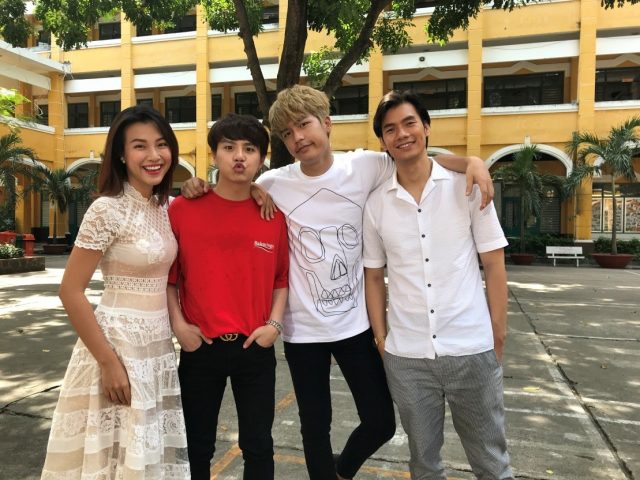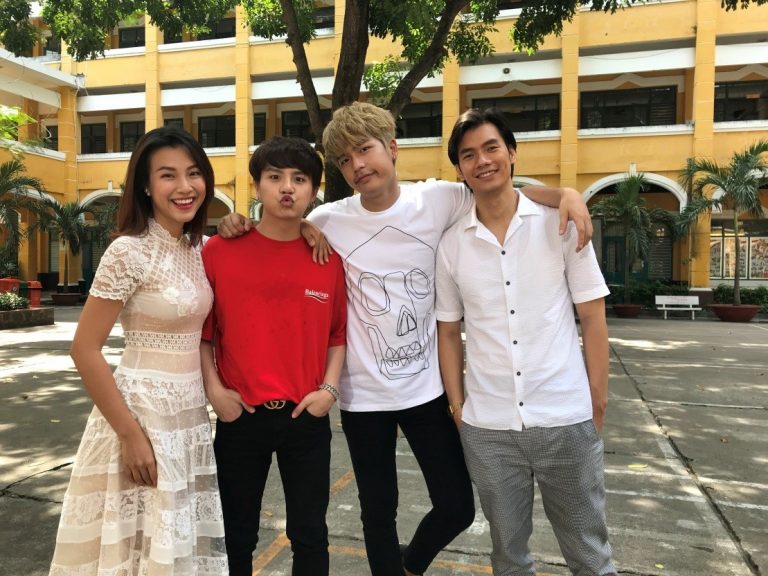 Source: yeah1.com
We can also see the appearance of main casts in Ước hẹn mùa thu film like Yoon Tran, Hoang Anh, Duy Khanh Zhou Zhou, Nhan Phuc Vinh, Kay Trần singing and dancing some weird, jaunty dances. This made the song had a new color, not only regrets about student time but also remembering about joyful memories. In addition to this, "Mong ước kỉ niệm xưa" had a special guest Ngọc Linh who started the song by her sweet voice. Ngọc Linh used to be known by the roles of a singer and an MC. She was a famous singer in Viet Nam in the 2000s with "Tinh tho", "Lua chon mot vi sao", "Mua xuan yeu thuong", "Got ngoc", "Mua pho", etc. but she decided to give up her music career on 2004 to become a businesswoman and MC.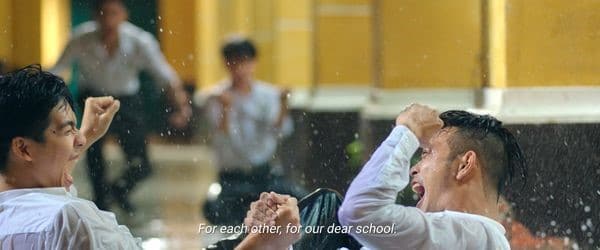 Source: yeah1.com
She also was the only Vietnamese person who had the opportunity to sing with Michael Jackson in 1993. Come back with "Mong ước kỷ niệm xưa" clip, it was combined with Kay Trần's rap music and this created a freshness for this song. The rap lyrics are so cute however it's meaningful when I heard Kay Trần rapped a sentence to send thanks to teachers.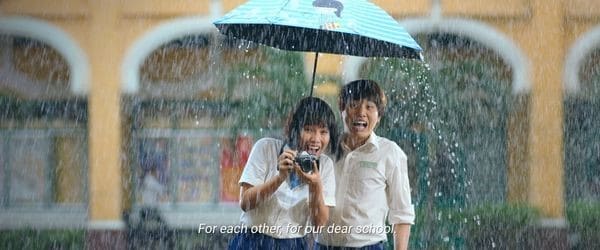 Source: yeah1.com
When listening to this clip, many netizens commented that they were missing their student time and this made them felt sad. Because the past is never coming back, the things we need to do is respect our present and although we can't come back to our time in school, we still had plenty of happy memories what we will remember forever. It's also the message which Ước hẹn mùa thu film production crew wanted to send to students especially who are going to say goodbye to their student life.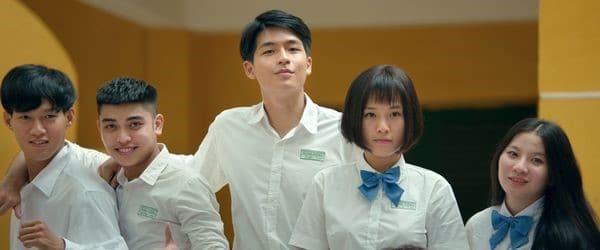 Source: yeah1.com
The images of this clip are full of beautiful times when the student can learn, play, sing, dance together and also do some crazy games together like a phrase for Vietnamese students "Nhất quỷ – Nhì ma – Thứ ba học trò" (Most demons – ghosts second – the third students). Everybody has to grow and gain experience during this time, so don't regret it. So, when you look back, you can smile about your memorable moments.
Mong Uoc Ky Niem Xua: https://www.youtube.com/watch?v=m3k6zpN-WIo