Monstar is treating fans to a special dance practice for their song "BADADU", marking their comeback as a 5-member group (including Key, Nicky, Grey-D, Zino and J) after "Nếu mai chia tay."
On the evening of January 17th, Monstar made a comeback to Vpop in 2019 with a new song named "BADADU". This song is composed by Key, Nicky and Grey-D, 3 members of Monstar, with the aim to celebrate the 8th anniversary of ST.319 dance group's foundation, which was the precursor of Monstar's management company.
Key, Nicky and Grey-D are composers of BADADU (Source:Monstar)
The title "BADADU" made fans confused. Some netizens guessed that it is an abbreviation of a phrase. However, Aiden Nguyen, Monstar's manager said: "BADADU is a nonsense song title. There have had phrases having no particular meaning, they have been just a part of melody. Life is a song. Every sound can blend with each other to create melody. Music has no language barrier. In BADUDU- we sing together and make the cheerful and joyful environment, that's all."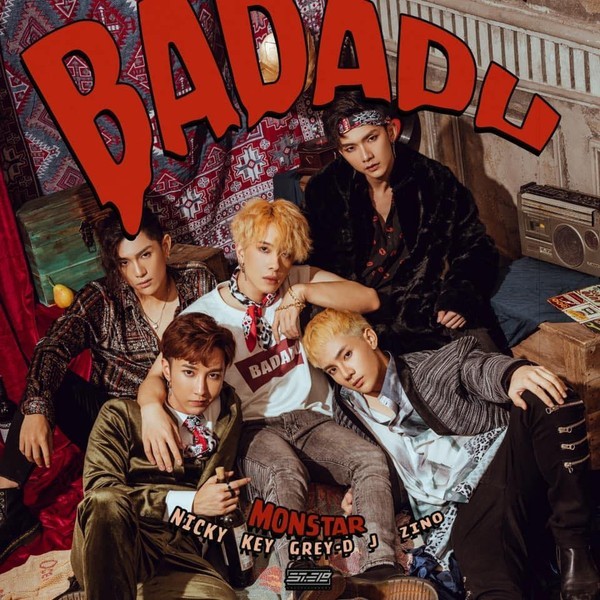 source: Monstar
In addition to revealing the song's title and lyric,  Monstar's enchanting poster for BADUDU, released on their fan page a few days before, also made fans curious about the new appearance of the five members. Using red and black as two main colors and the shadows of boys from behind was supposed to copy Red Velvet's concept in their single Bad Boy released last year. However, everything is clarified when BADUDU is launched.
Monstar's poster is posted on their fan page (Source:Monstar)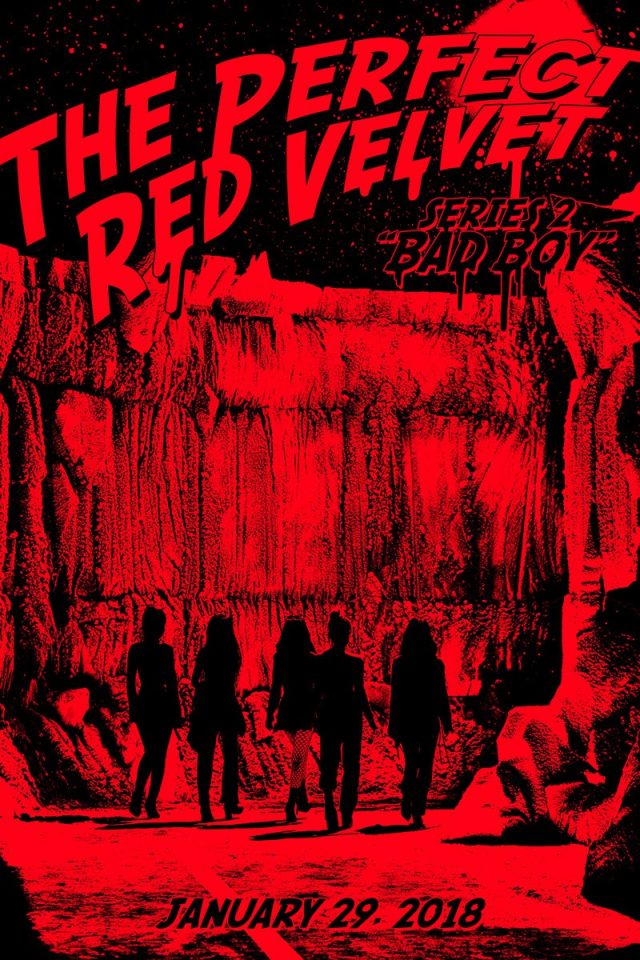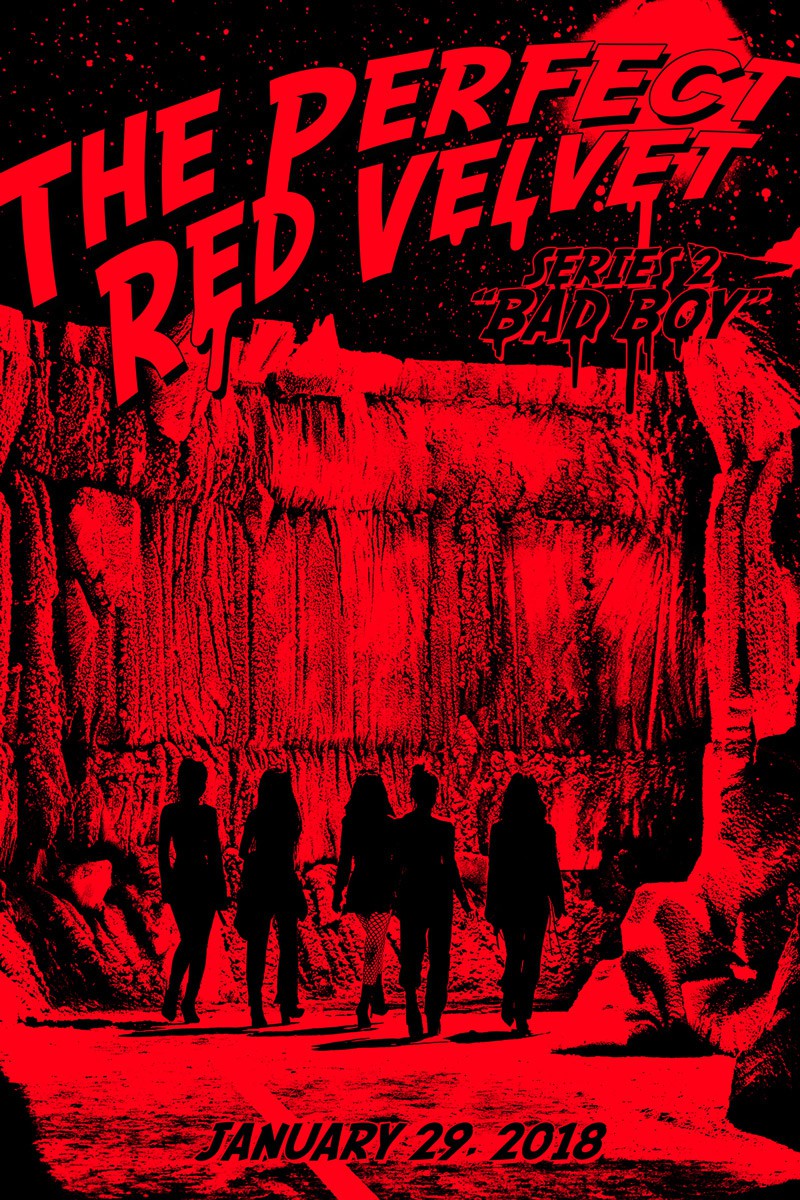 … was supposed to copy Red Velvet's concept (Source: Red Velvet)
"BADADU" is a Pop and Moombahton song with some Latin rhythms, a current trend in the global music but has reached popularity in Vpop. The MV is made by Khuong Vu, director of Monstar's "Giu lay lam gi" and many MVs with millions of views such as Thang dien, Yeu em dai kho, etc and choreographed by Le Vinh, a skillful dance maker. It can be said that this MV is also a good opportunity for these guys to show off their dancing skills because most of them are originally dancers. One obvious example is the great performance between Key and female dancer in the middle part of this MV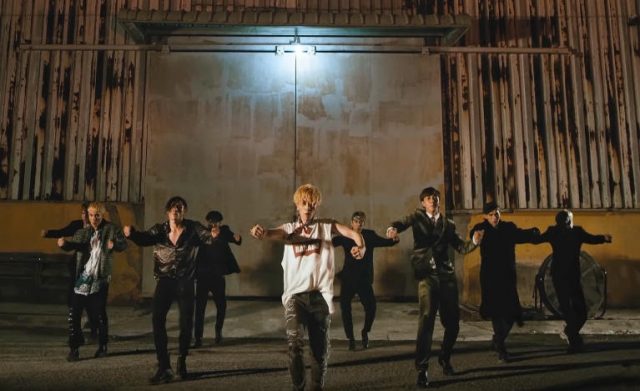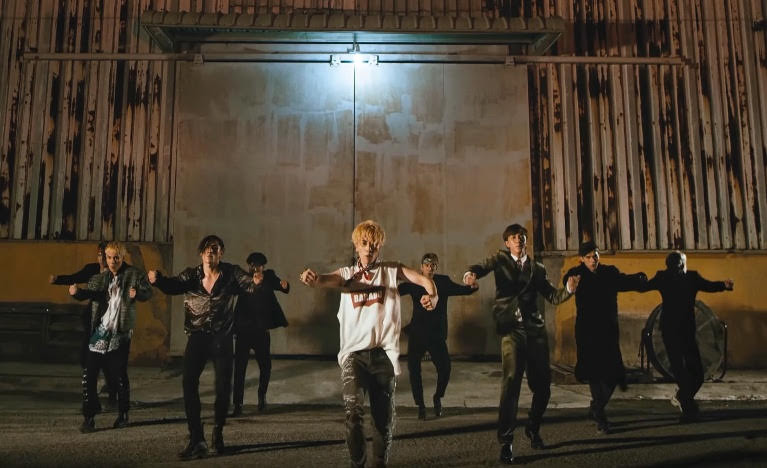 Cool dancing abilities of Monstar's members (Source: Monstar)
Many fans joked that this is the most catchy song of all times because the song lyric has three words only. Monstar's BADADU has captured the attention of Vpop lovers and predicted to be a runaway hit in the near future.