If Thái Đinh and NamKun's fans get used to their images of the indie-pop artists who always follow deep ballad genre, this comeback surprises the audience because of their totally different style which is vibrant and bouncy. "Em Có Phiền Không?" was premiered on September 6th, 2019 on Thái Đinh channel and has received many good comments from their fans.
Escaping from their traditional style, they chose the cheerful melodies to express the feelings of the guys who secretly have a crush on a pretty girl. They play the role of guys doing magic to mess with the girl they like, stalk her in every daily activity and try to make her feel bothered. That is their way to get her attention.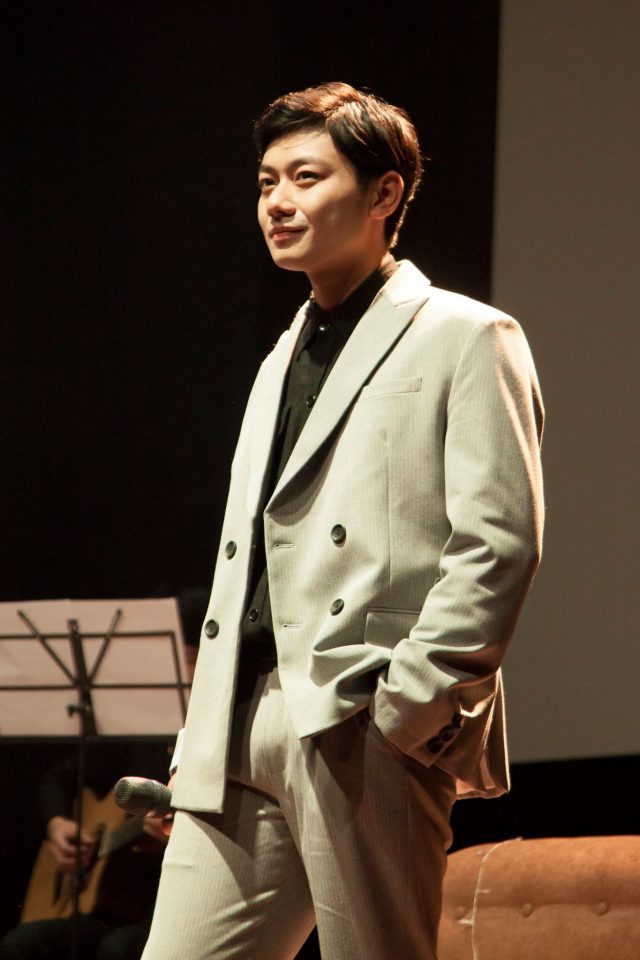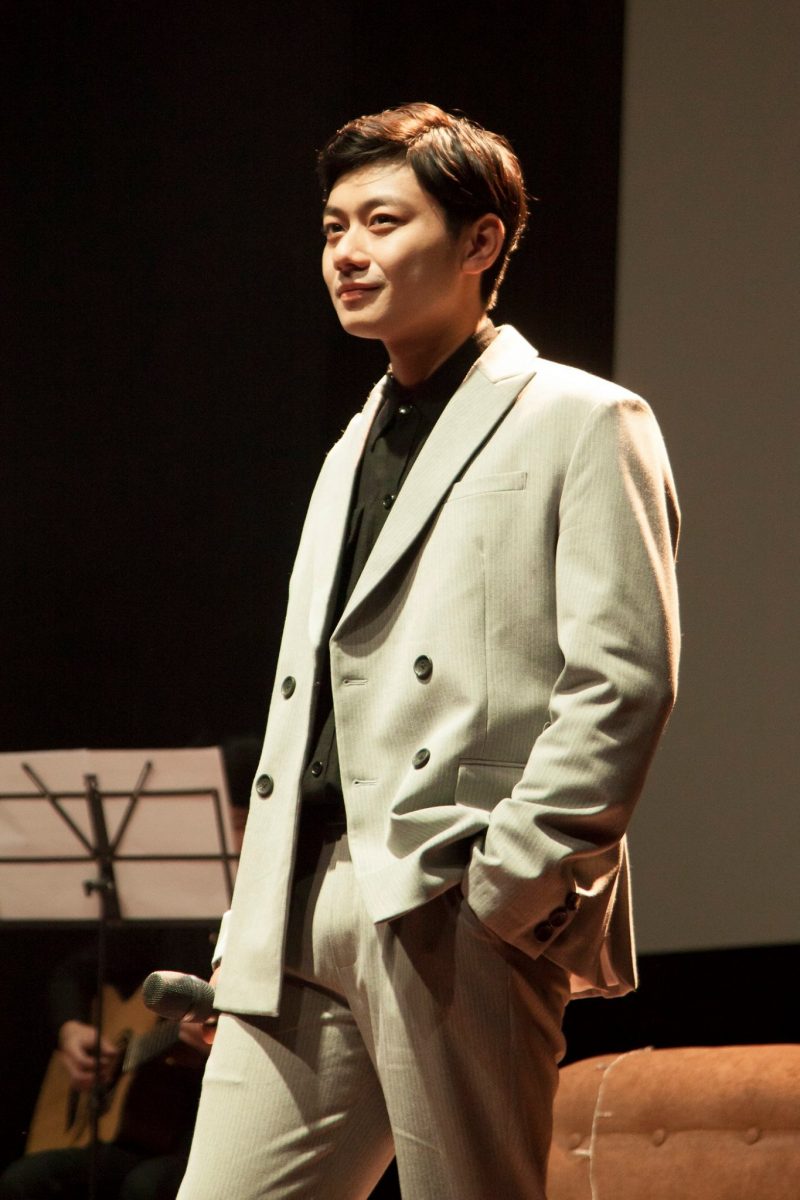 Source: Thai Dinh's official fan page
The rap verses of NamKun are the main parts of the song while Thai's role is only to sing the chorus lines to accentuate the rap part. The melodies, as well as the lyrics, are super sweet and cute, which can melt any girl's heart when listening to it. Plus, possessing the Northern warm voice helps NamKun successful in a rapping love song like this.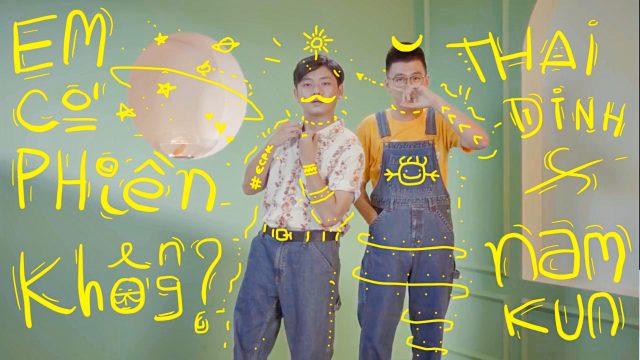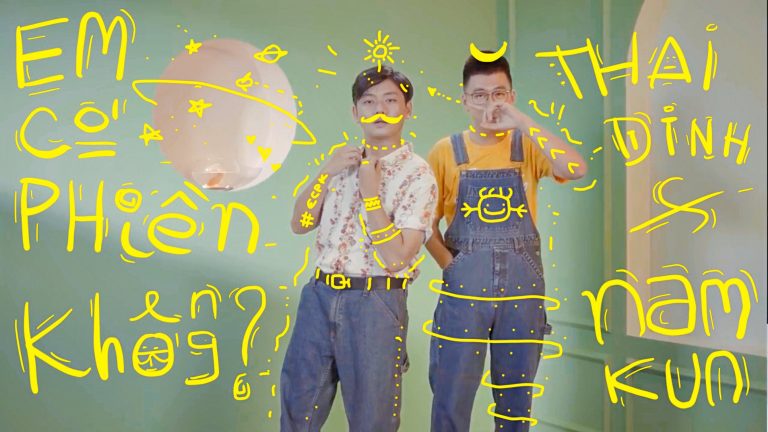 Source: Thai Dinh's official fan page
In the MV, Thái Đinh and NamKun appear in the old-school style and chill freely with the music. Most comments from their fans are about their new style being very adorable and unique.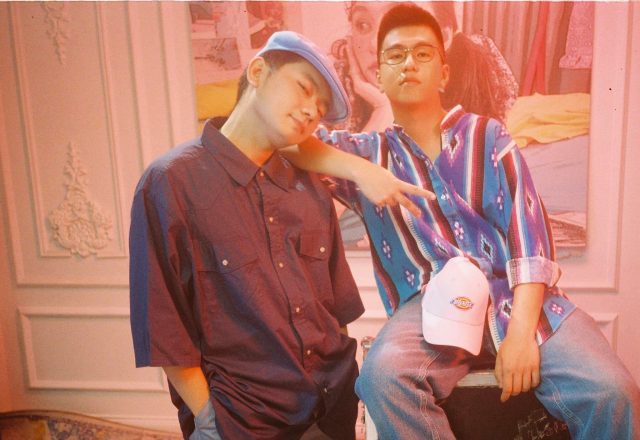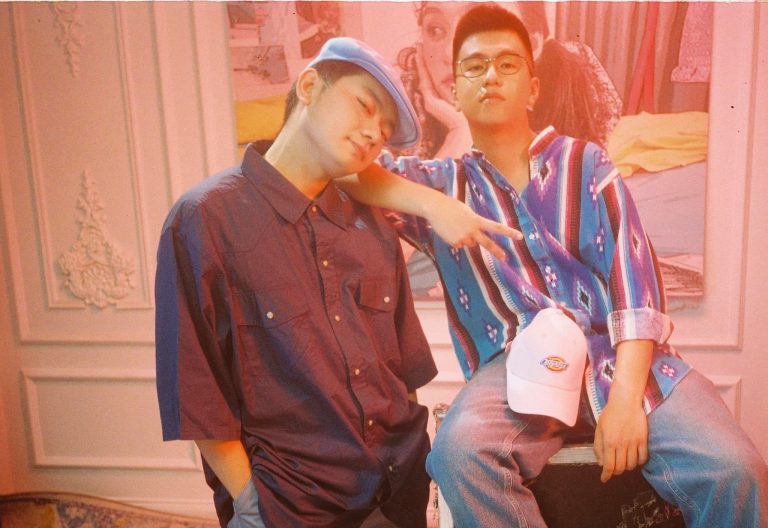 Thai Dinh and NamKun's new style. – Source: Thai Dinh's official fan page.
Talking about "Em Có Phiền Không", Thái Đinh shares that he also finds himself silly, but it is "silly" on purpose to follow the song's story. He does not want to change completely the style that he has pursued: rustic deep music.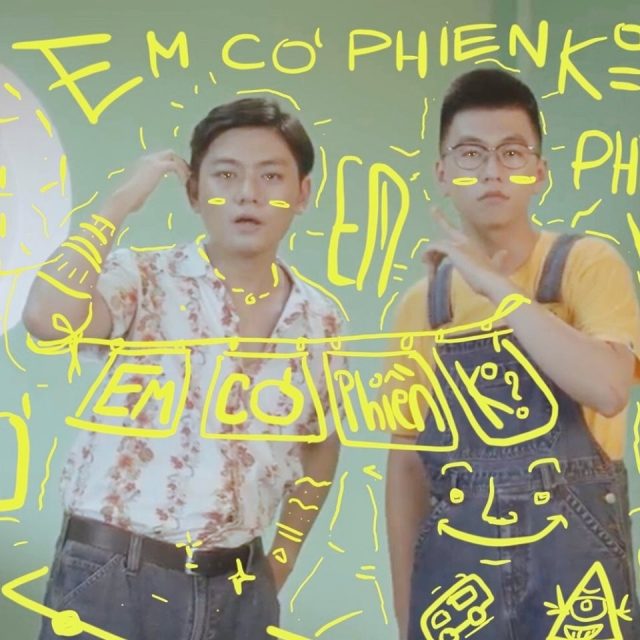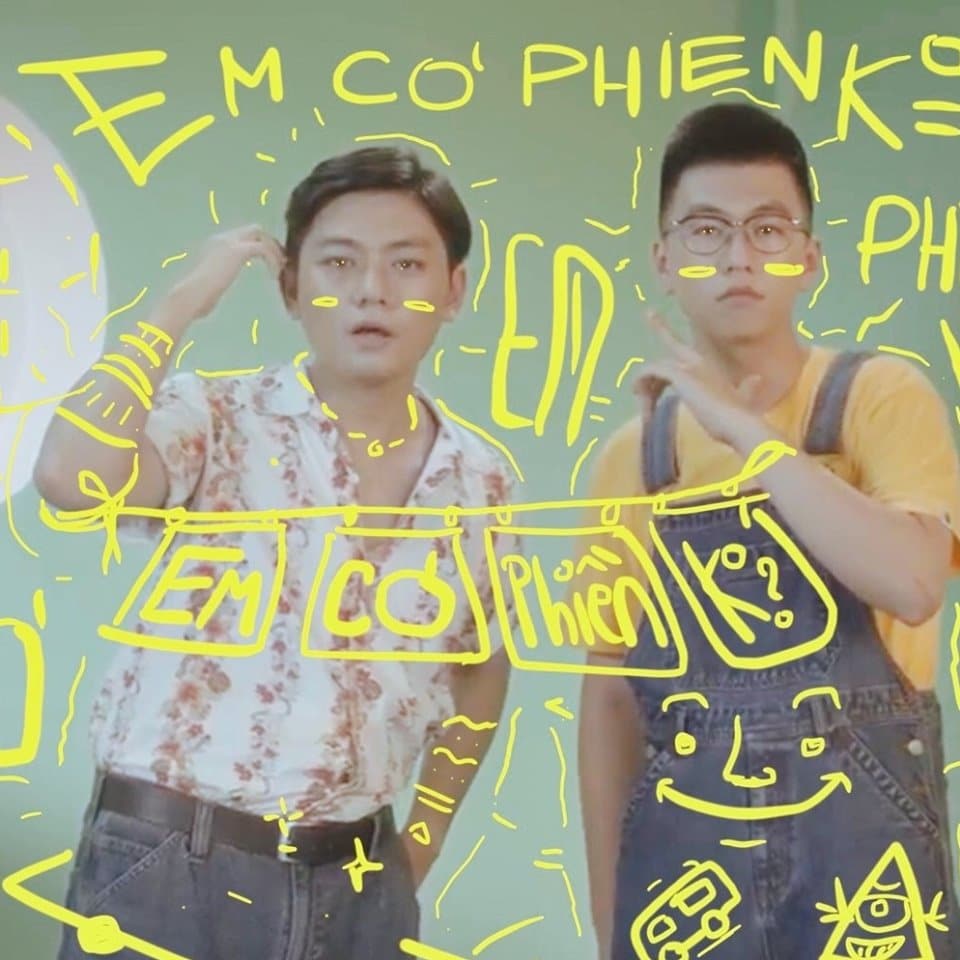 Source: Thai Dinh's official fan page
If you follow the MV sincerely enough, you will have a fair view that this is a song with a playful and humorous theme. Therefore, all the elements in the MV must be shown up with that "funny" concept. To reply to some negative comments about his performance, Thái Đinh said that he just tried to act naughty in the Vpop MV. If he had a true "dance" music video, he would have to invest a lot more.
Em Co Phien Khong: https://www.youtube.com/watch?v=t_UTeGl4ka4