The song "Thay Lòng" performed by two new performers DIMZ and TVk, has become a current music sensation.
After a week on Zing MP3, the song is currently at #5 on the #zingchart real-time, with over 2 million views, and competes with several other hits such as "Chưa Bao Giờ Em Quên" (Hương Ly), "Yêu Là Cưới" (X2X), and "Em Là Con Thuyền Cô Đơn" (X2X) (Thai Hoc).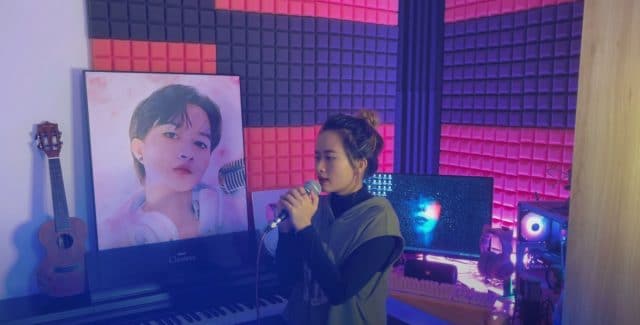 credit: "Thay Lòng" MV
DIMZ's song "Thay Lòng" is a cover version. Nal and rapper TVk performed the original of the same name. "Then come" (top 1 in 6 weeks), "Cô Đơn Dành Cho Ai" (top 3), and "Thương Nhau Tới Bến" are just a few of Nal's singles that have topped the #zingchart this year.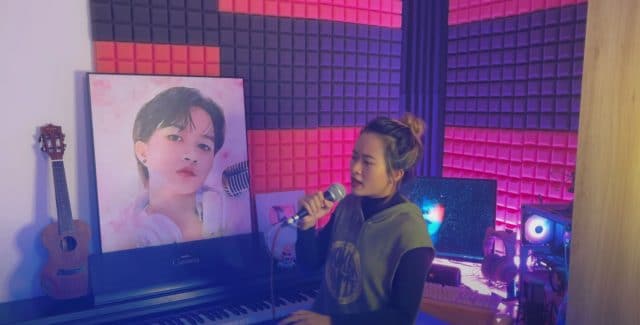 credit: "Thay Lòng" MV
DIMZ's real name is Trần Thị Kiều Diễm, a Quảng Nam-based freelance vocalist who was born in 1996. Two cover songs help the singer capture the attention of the mass on social media are "Ai Mang Cô Đơn Đi" and "Kiếp Duyên Không Thành"- attracted more than 10 million listeners at the same time. Her voice is assessed unique, with a high vocal range and a folk feel.
The song "Thay Lòng" tells the story of a couple who has been in love since they were teenagers. When the guy gets older, he abandons his girlfriend and marries another rich girl. His girlfriend misses him badly and recalls old memories.
The song features pentatonic music and an electronic mix, as well as a quick tempo and a rap section in the middle. The catchy melody has gained a lot of traction in the online community.
In addition, some people have said that the song "Thay Lòng" sounds a lot like the second half of Nal's song "Cô Đơn Dành Cho Ai" which was released earlier this year. Both singles have a similar structure and musical style. "Cô Đơn Dành Cho Ai" as far as the lyrics go, is about the girl's feelings after her boyfriend goes to marry another wealthy girl. The reason the girl left the boy was disclosed in "Thay Lòng" because she was married to a wealthy family.
Thay Long: https://www.youtube.com/watch?v=XHMvOCrCYwE