Ngô Kiến Huy is a talented artist in Vietnam who is not only a singer but also a famous MC and actor with a handsome appearance. He released his latest song "Truyền Thái Y" on August 8th, 2019 after a year of releasing "Lạc Giữa Nhân Gian" that has seven million views on YouTube.
"Truyền Thái Y" was written by a young composer Nam Nam with a lively, ear-catching and attractive melody that belongs to the EDM genre. The lyrics of this song depict the charm of a boy for a beautiful girl who he admires.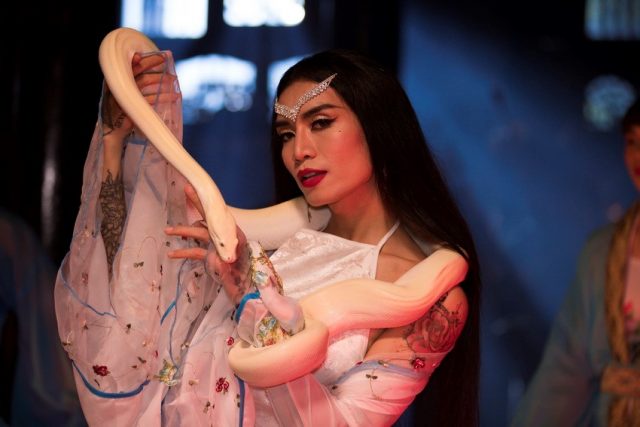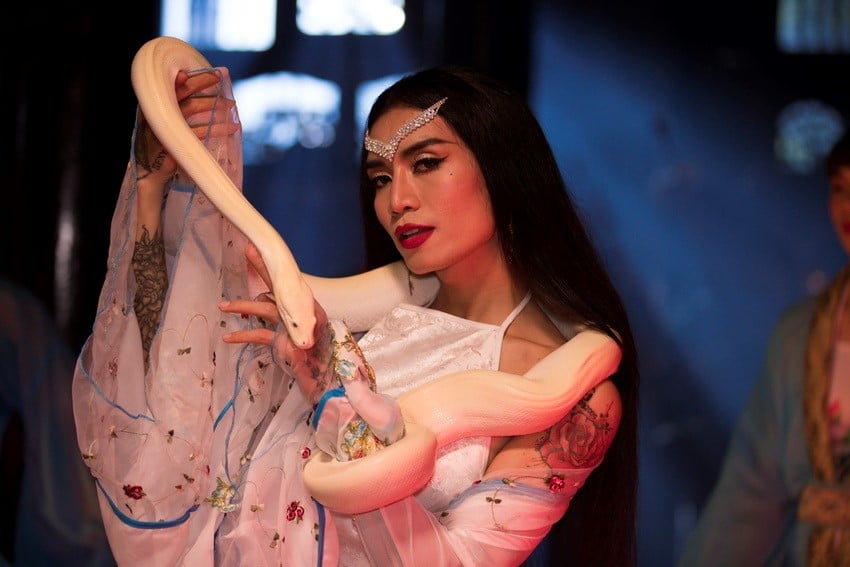 Source: vtmonline.vn
He always wants to ask her name and wonders if she had a boyfriend who kisses her every day. He meets her many times but was so nervous around her. He feels a high when she says hello to him, like being so drunk and crazy that he forgets his way home.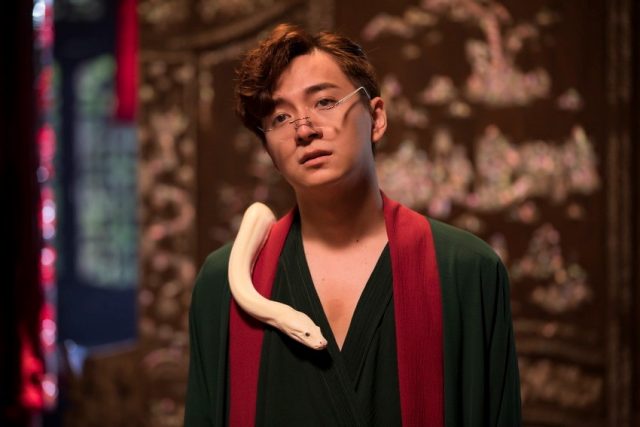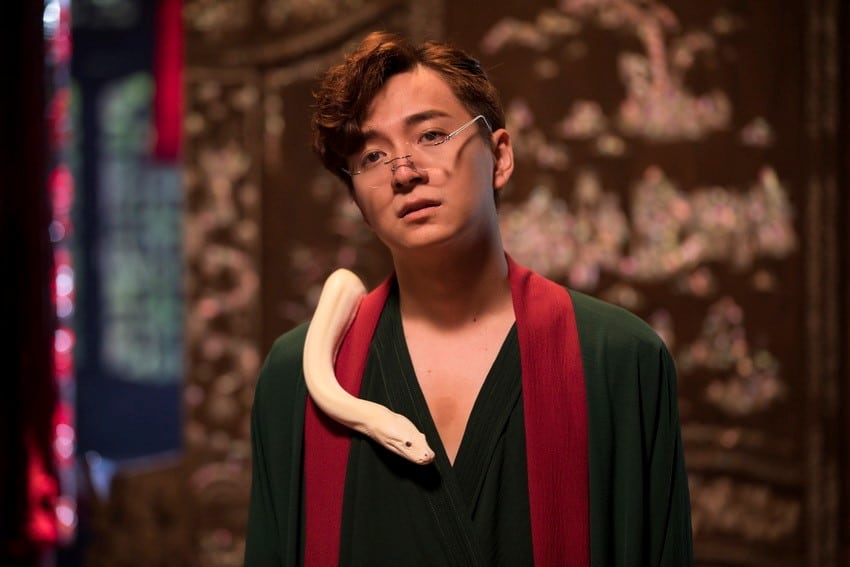 Source: vtmonline.vn
"Truyền" means call, "Thái Y" means healer for King or Queen in the ancient times. Therefore, the title of this song contributed to drawing the curiosity of netizens. Besides, the music arranger for this song is Masew who is nicknamed "Music Witch" with many hits and is the only Vietnamese music producer who had a gold play button from YouTube. Masew mixed EDM with folk instruments in this song and many people supposed that he contributed an important part to create the success for this song.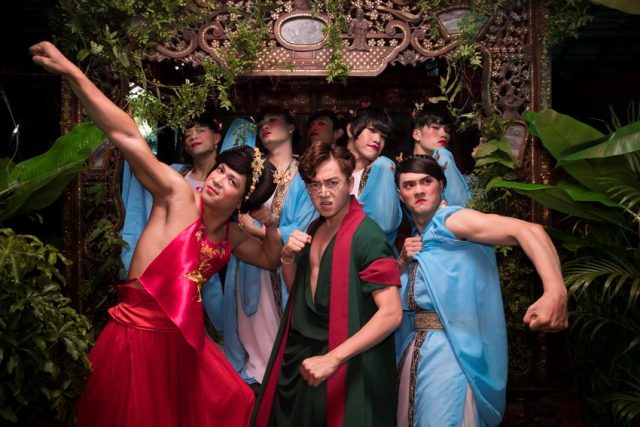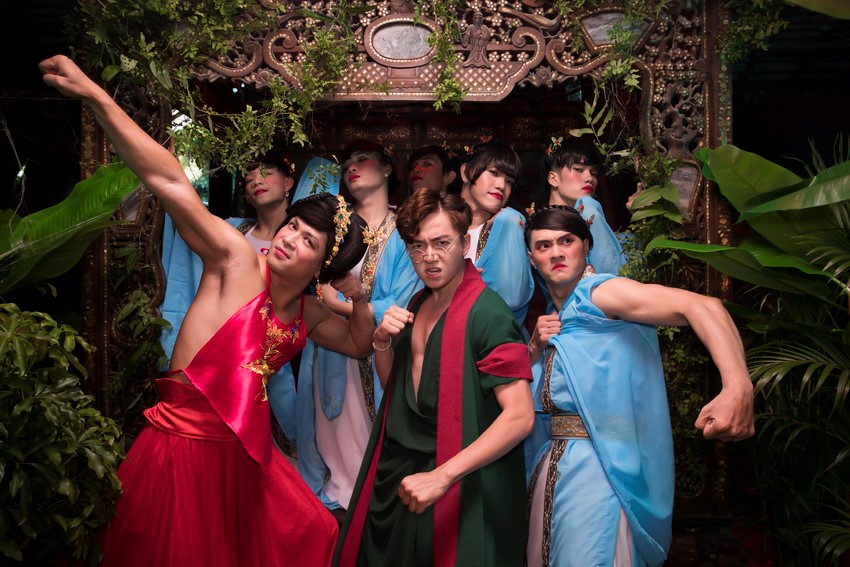 Source: vtmonline.vn
The content of MV "Truyền Thái Y" tells about the story of a shy and awkward boy who likes to see pretty girls. During his campfire with friends, his friends enticed him to explore a wild house. He met a beautiful girl who looks like a friend in his team then followed her and left his friends behind. But the reality was that he was hallucinating and dreamed about a story when he came back to a palace. He experienced many strange situations in his dream. This MV was filmed by the most famous director in Viet Nam now, Đinh Hà Uyên Thư. She collaborated with many other artists to make hit songs and the most recent are the three songs of Hồ Ngọc Hà, Trúc Nhân and Erik that sat at Top 1 trending on YouTube (Vietnam).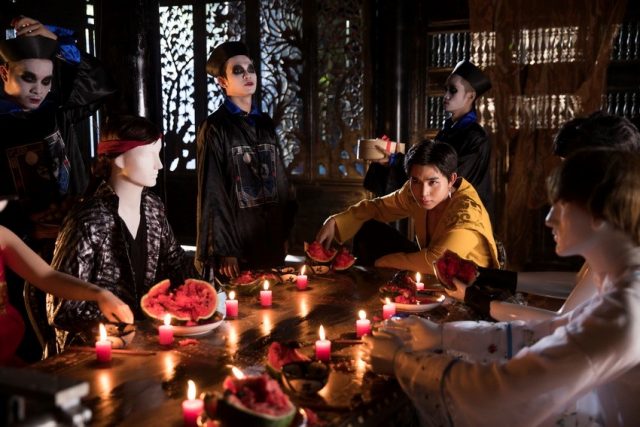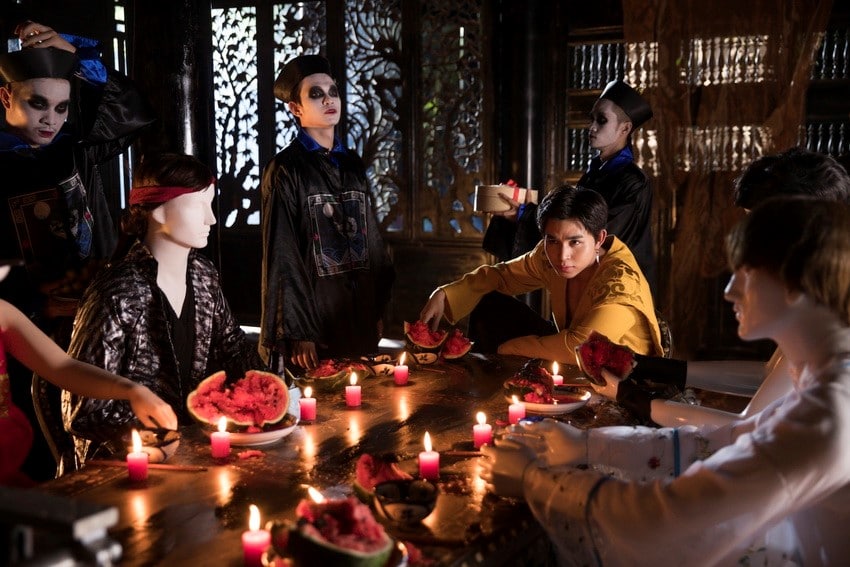 Source: vtmonline.vn
The MV gained plenty of compliments since its idea is quite new, attractive, and unique with hilarious footage. There were many artists that made a cameo in this MV such as Trương Thế Vinh, BB Trần and Jun Phạm. Masew also became a security guard. In addition, the main actress – Vân Anh is very beautiful who is the owner of the fashion brand Vân Anh Scarlet and this is the first time she participates in acting.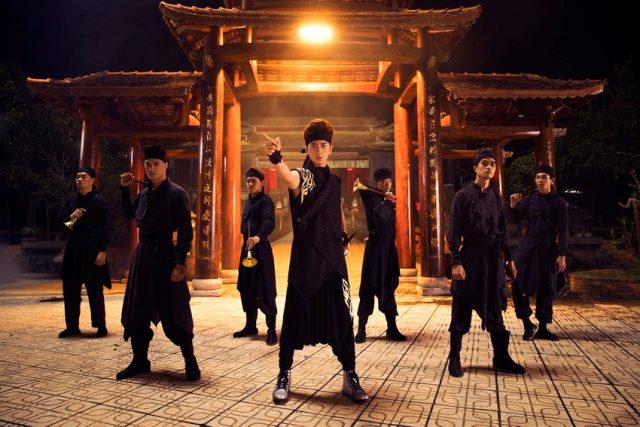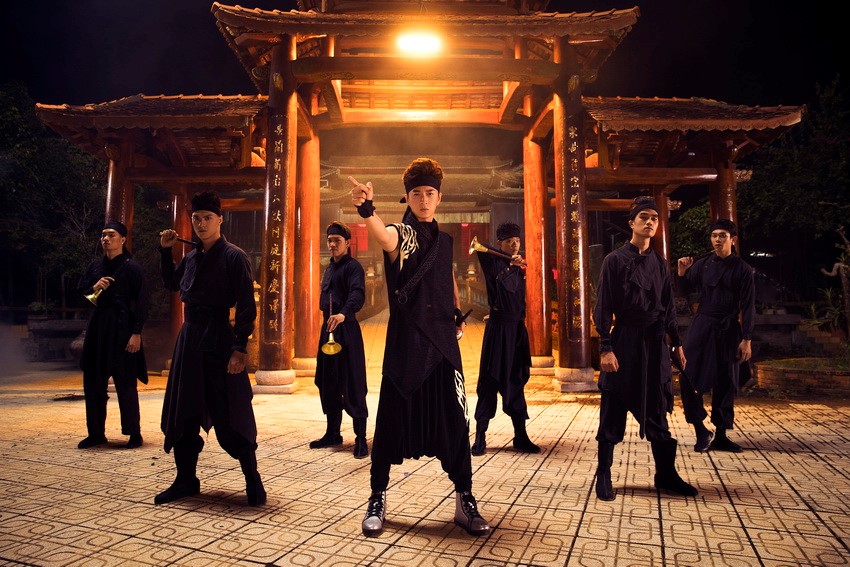 Source: vtmonline.vn
"Truyền Thái Y" was recorded at the studio of the composer Nguyễn Hải Phong and he said that Ngô Kiến Huy has improved vocally as a singer. Besides the improvement, Ngô Kiến Huy surprised fans by showing his choreography that was choreographed by Lâm Vinh Hải who is the champion of Thử Thách Cùng Bước Nhảy's first season. Lâm Vinh Hải also was dancing with Ngô Kiến Huy and the dancers of Dancebox team in this Vpop MV.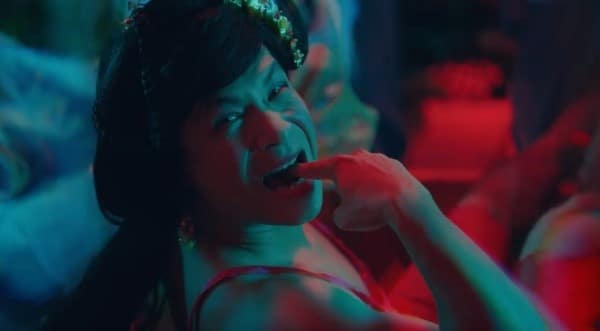 Source: cungcau.vn
Within 25 hours, this MV had three million views and sat at Top 1 trending on YouTube (Vietnam). However, it was robbed the top position by "Đi Đu Đưa Đi" of Bích Phương and "Bước Qua Đời Nhau" of Lê Bảo Bình but still came back to that position two times later. This song currently sits at over 23 million views on YouTube.
Truyen Thai Y: https://www.youtube.com/watch?v=XMnPvCcwVpk