The song "Nghịch Duyên" is a mild ballad with the lyrics full of emotion performed by Nguyễn Thanh Phong and the music composed by Vũ Hà My. The song "Nghịch Duyên" was released on March 3rd, 2020 on Đậu Đậu Melody's YouTube Channel.
The music video "Nghịch duyên" describes an obstacle love story between two girls. Two main characters in the Vpop MV are temporarily called C and T. C is a woman who disguises man but because of her beauty too same the man so no one can realize. C is a person who has marvelous martial arts in the errant.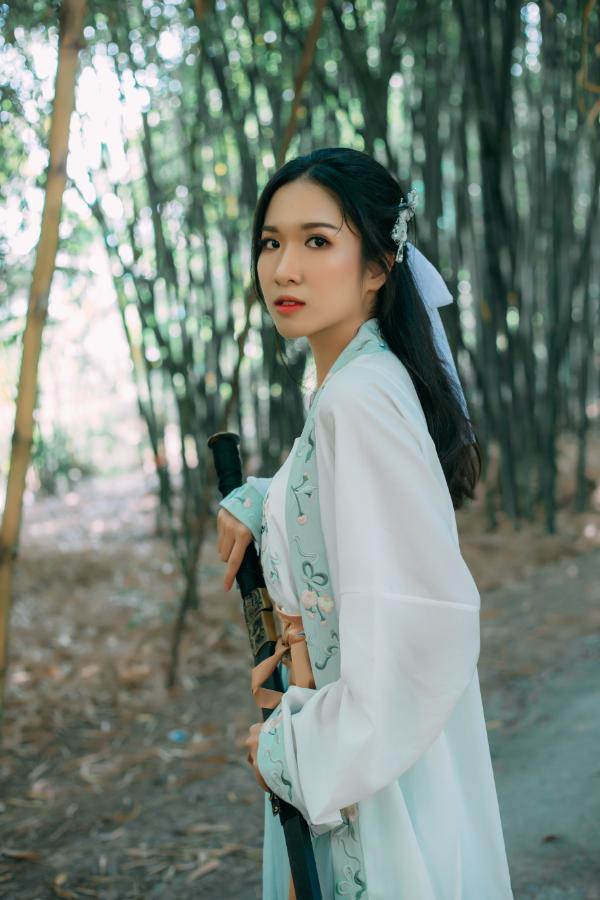 Credit: Vu Ha My
One time she saw T was bullied by malefactor so she rescued her. After C had rescued T, she left without paying any attention to T. T is a naive girl, she wants to protect herself but she doesn't have martial arts. T always follow C after C had rescued her, she pretends her legs were dislocated to make C carry her on the back and simultaneously makes friend with C.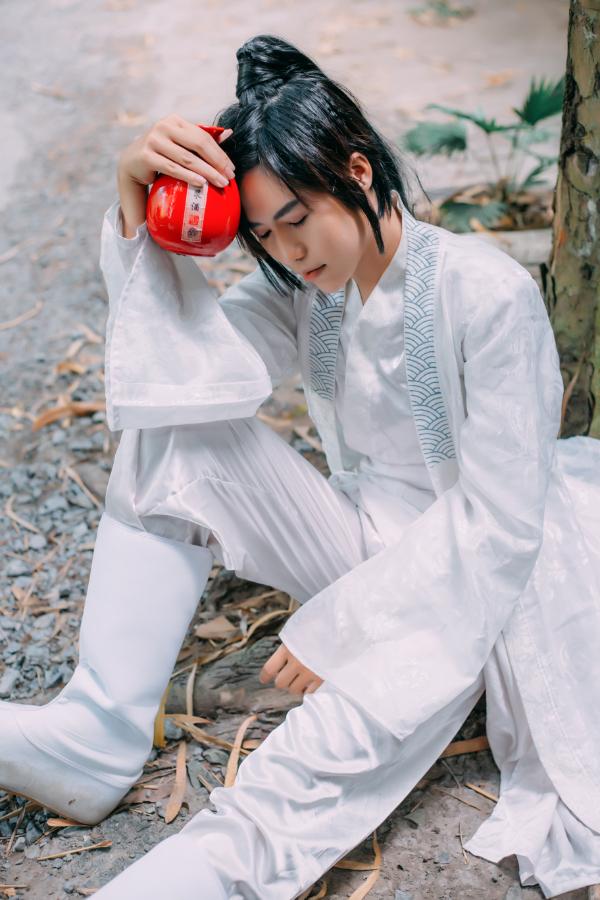 Credit: Vu Ha My
They became fell in love after they had talked and had drunk with each other. One day, they met the previous malefactor while they were walking. Two sides fought, C was in seriously injured, T died because she protects C out of the sword. C is painful and shouts in hopelessness. The beautiful memories between two people come back.
Credit: Vu Ha My
After all, the story just only a sad memory was remembered by C while she is drinking next to the tree in the bamboo forest. But the more special is all the plots in the MV just only a dream about a screenplay to making the MV of a screenwriter (The person who appears at the ending of the MV).
The music video "Nghịch Duyên" was filmed in one day at Hậu Giang and Cần Thơ. Moreover, this Vpop MV is very significant because it supports the LGBT community. Let's enjoy this marvelous song.
Nghich Duyen: https://www.youtube.com/watch?v=RJN8DR18XOk