On November 9th, 2018, Nguyen Tran Trung Quan released an important MV that marked his return. After three days of debut, Trung Quan's MV received a lot of positive feedback from the audience.
The song is a Ballad style with a gentle melody, sad lyrics and scenes that "haunt" viewers from the context, costumes, colors and scripts. This is also the first time Trung Quan cooperated with young composer Nguyen Thuong. In "Mau Nuoc Mat", there are many sexually explicit scenes that helps tell this bizarre and mysterious love story in the MV.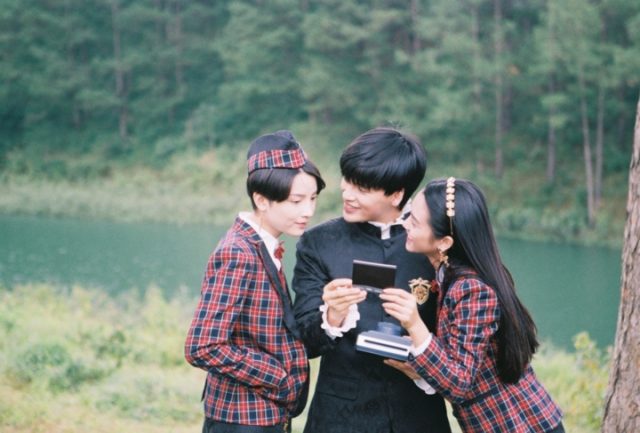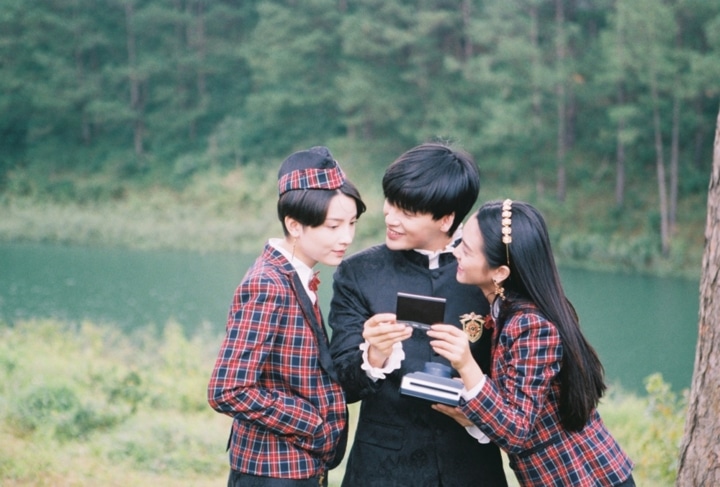 Source: topsao.vn
Set in a royal and fancy setting, the MV created a fascinating story about three people, Trung Quan, Quynh Luong (girl with long hair) and Hong Xuan (girl with short hair). They are a group of friends who have spent a lot of time together. Quan and Luong loved each other but Xuan had a crush on Luong. After graduation, Quan and Luong gets married and lived a successful life. Xuan suddenly appeared in the MV in the form of a male (played by Denis Dang) because of sex reassignment surgery and seduced the young wife which she had a crush on, Quynh Luong.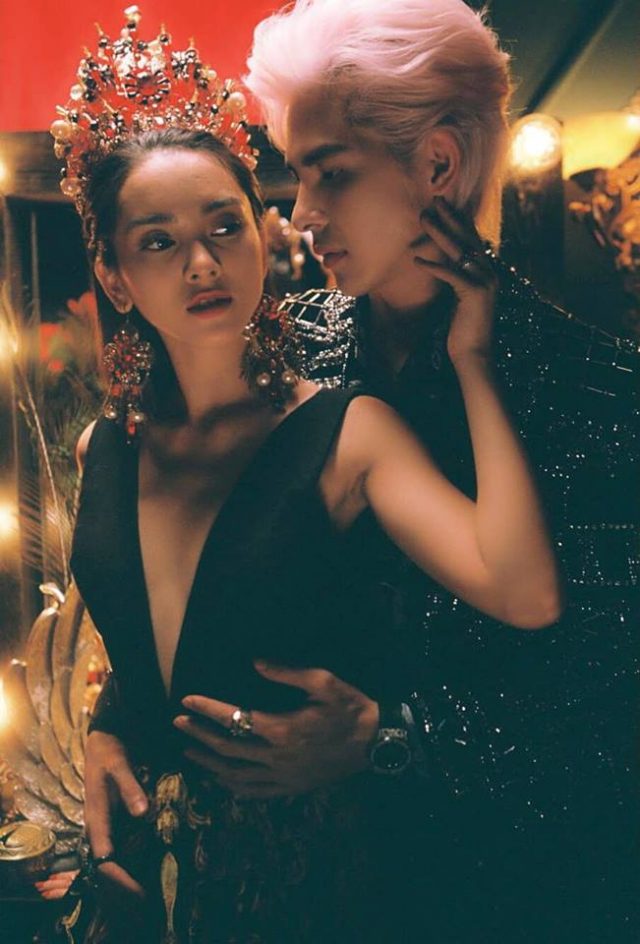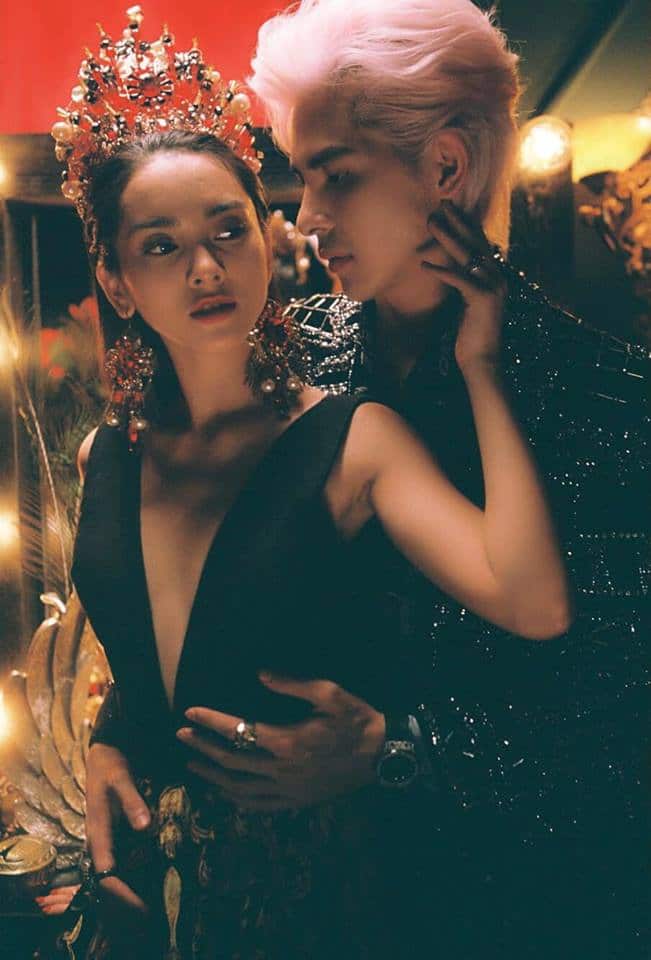 Source: topsao.vn
Quynh Luong quickly was attracted and betrayed her husband. When Trung Quan caught the infidelity, both Trung Quan and Quynh Luong discovered that the strange man is actually their old friend Xuan. Too painful, Trung Quan created a poison concoction and committed suicide.
Besides the extremely dramatic scenario, "Mau Nuoc Mat" also made viewers satisfied by the impressive cast and acting skills required to tell this complicated love story. The MV was filmed in Dalat and Ho Chi Minh City that recreated the classic and dreamy scenes like in Western countries.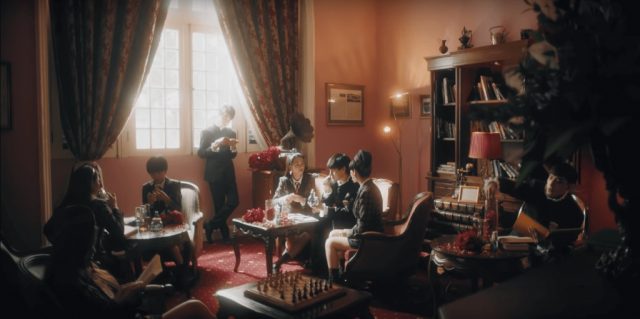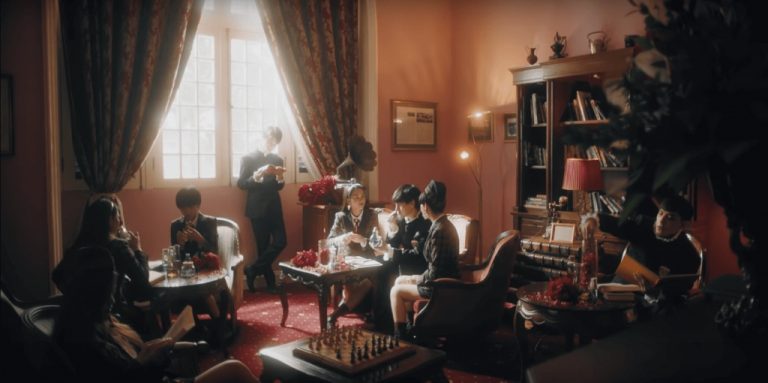 Source: vietnammoi.vn
Although the lyrics is not too impressive, the MV has made a series of visual experiences and it is a successful work from the LGBT community in Vietnam which now has over 37 million views in a short period. On October 28th, 2019, Trung Quan released his latest Vpop song "Tự Tâm" which already surpassed 20 million views on YouTube.
Mau Nuoc Mat: https://www.youtube.com/watch?v=kgfNvOTPAJo