At the beginning of 2018, the song "Nguoi La Oi" was produced by crew Superbrothers, Karik and Orange which became a very popular song reaching over 175 million views after a year.
The song introduced a new talented and breakout artist to Vpop named Orange. After nearly a year, Chau Dang Khoa and the crew Superbrothers and Orange have officially returned with a new music product called "Tinh Nhan Oi", which cooperated with the famous rapper Binz.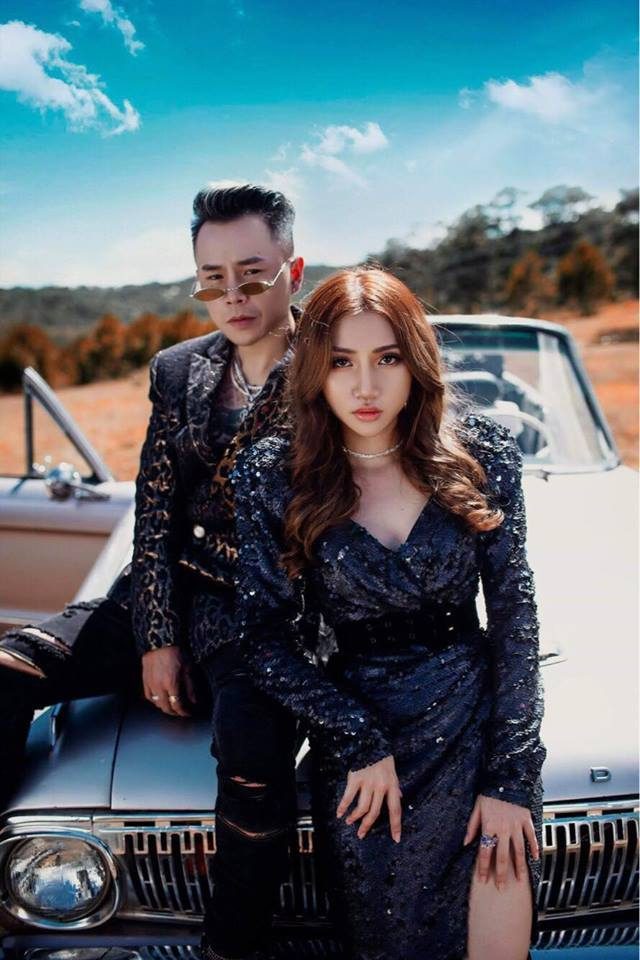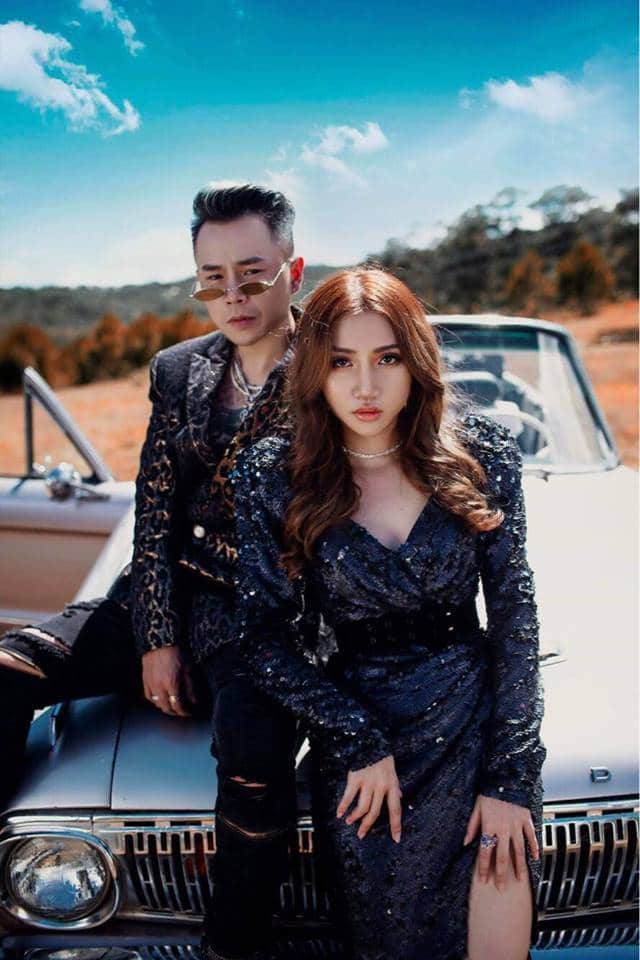 Source: tin247.com
On the evening of December 23, 2018, MV "Tinh Nhan Oi" of Orange was officially released. After 24 hours it was broadcasted, the MV has reached a million views on YouTube. At this moment, it has over 22 million views.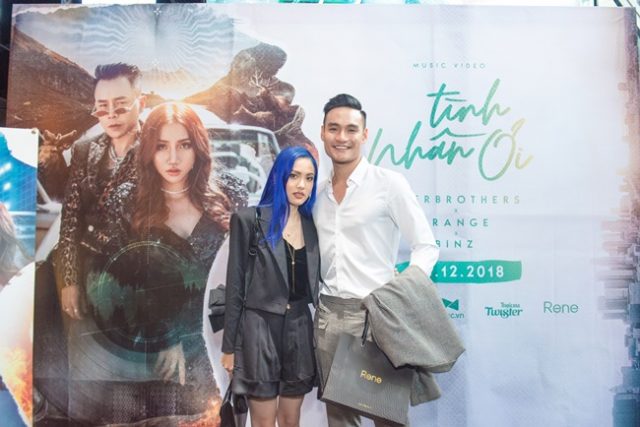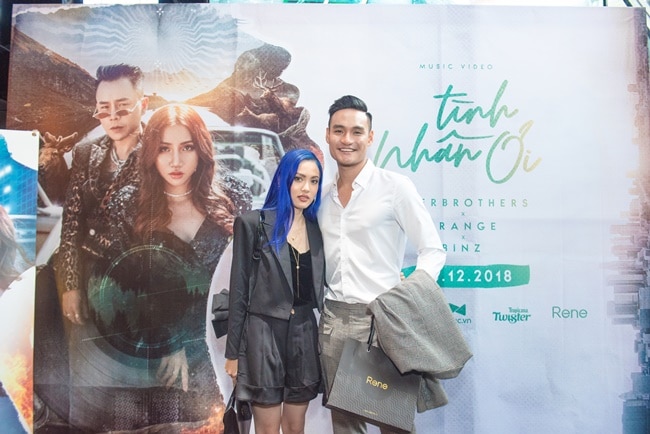 Fung La and Duy Minh in the MV and in real life (Source: tin247.com)
This song is the latest addition of hitmaker Chau Dang Khoa (Superbrothers) in R&B and Hip-hop styles. The special thing about this song is the congenial and duo with Orange and Binz. Orange is just a new singer but she possesses a special musical personality. Her hauntingly and charismatic voice is an important factor that makes audiences love her.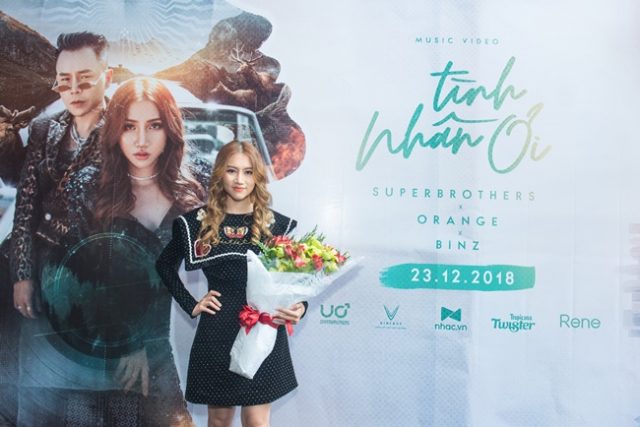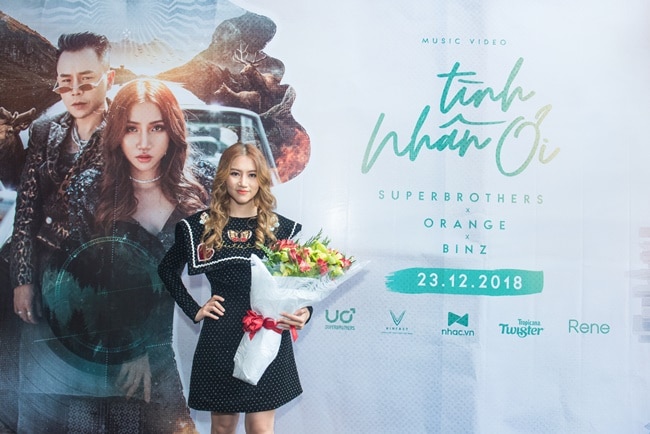 Orange in the press conference (Source: thegioidienanh.vn)
"Tinh Nhan Oi" has a melancholic melody with the lyrics which tells about the mood of the girl who is immersed in love but in the end what she received was a betrayal. Not accepting that, she decided to commit murder-suicide with her lover, who betrayed her. She decided to commit murder-suicide with him by locking him in the trunk and burning up the car.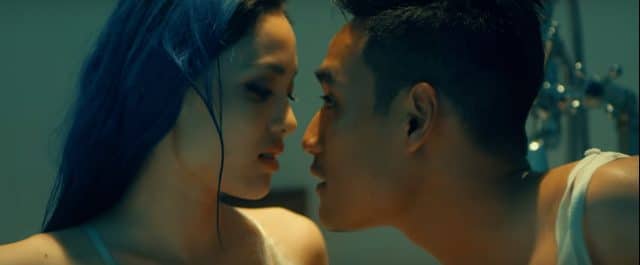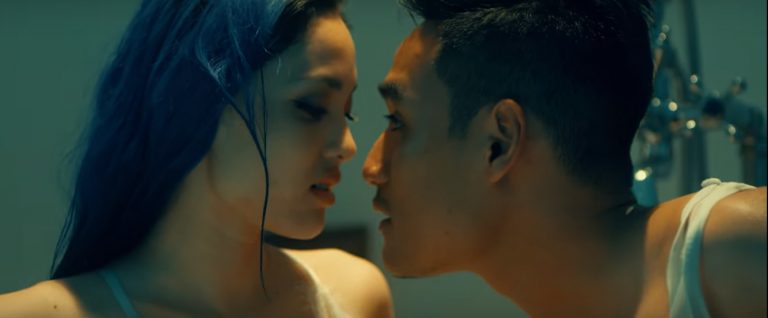 Source: topsao.vn
The MV also had the cameo and participation of next top models Fung La and Duy Minh.
Certainly after two hits "Nguoi La Oi" and "Tinh Nhan Oi", Orange has shown she has the capability to sing and be involved in many more hits that will be just as successful as the last ones.