In love, nothing is more painful than being betrayed. "Tình nhân ơi" is a song that described the pain of betrayal. This song was created by a spectacular combination of Orange, Binz and Superbrothers.
Therein, Orange is a singer who has an inner voice not only high but also warm. Since the success of hit "Người lạ ơi" when Orange cooperated with Karik, she became more famous and has been gaining more attention from the audiences.
"Tình nhân ơi" was composed by Châu Đăng Khoa who also generated "Người lạ ơi" which was a wonderful song in early 2018 and currently sits at almost 178 million views on YouTube after 17 months. Superbrothers is a producer firm that belongs to Châu Đăng Khoa and Nemo.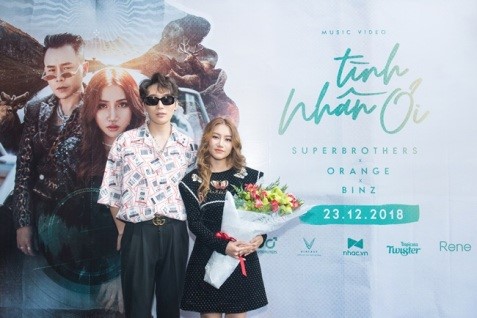 Source: thegioidienanh.vn
The intention of "Tình nhân ơi" MV was full of hot scenes between a sexy girl and her "Tình nhân". Fung La model transformed into a distressed girl when her boyfriend – Duy Minh betrayed her and I have to say that her acting was great. At the beginning of love, she supposed that nothing is more important than her lover and she immersed in intense love. The girl loved the boy but she didn't know that he just considered her like "Tình nhân" (inamorato) and he doesn't need love, he just needs her body. She always remembered about their happy memories even when he left her. She also asked herself where she was in his heart. She blamed herself that why she kept remembering him while he forgot her. She wishes he comeback although he betrayed her because the loneliness makes her blind. Finally, this MV ended unexpectedly when the girl decided to burn the car to commit suicide, but a surprising detail is that she also tied her boyfriend in the trunk to kill them both (a murder-suicide).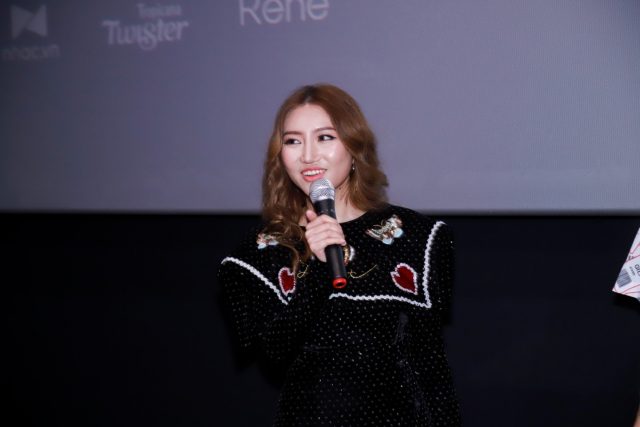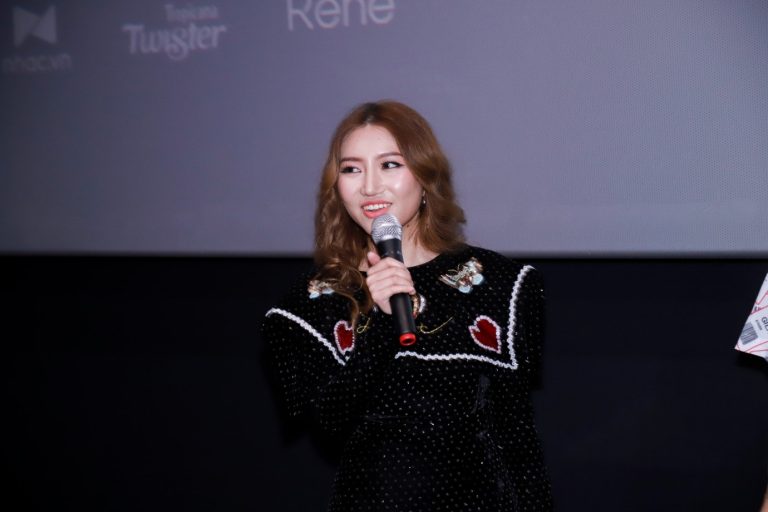 Source: thegioitre.vn
Girls don't need to be hurt and shouldn't destroy themselves because of an unworthy guy. Why many girls don't know their value and follow a man who doesn't really respect them? Love is blind and we can't say anything in advance but let's love yourself first before wanting others to love you and then you will know what you should do.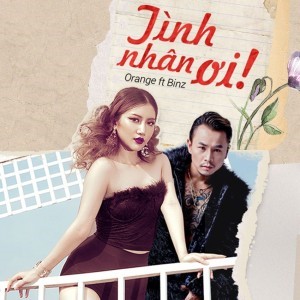 Source: imuzik.com.vn
The rap lyrics were very deep which were rapped by Binz who is a famous rapper in Vietnam's underground music. This helped this song go viral on the internet quickly and reached 24 million views within 5 months. But "Tình nhân ơi" gained some criticisms because it was supposed to imitate successful formula of "Người lạ ơi" and netizens also pointed out the chorus is similar to a V4Men's song – "Nước mắt" which was released 12 years ago. Besides, the MV idea was supposed to copy from "Going Crazy" of Song Ji Eun who is a Korean singer but Châu Đăng Khoa denied plagiarism. But we can't reject that the inner voice of Orange and the deep, sweet rap lyrics of Binz made the MV very attractive.
Tinh Nhan Oi: https://www.youtube.com/watch?v=vYE2WyHypF0