"Những Ngày Thật Khác" is a song composed by Huy Tuan, belonging to album "Lúc Mới Yêu" performed by Phuong Vi, and is remade by Phung Khanh Linh. The song was released on May 12, 2020, under the "7 Deeps Cuts Session" project.
Currently, Phung Khanh Linh has released three songs under the project, including: "Thầm Yêu", "Ước Một Ngày", and "Những Ngày Thật Khác".
The songs all tell about the sadness in love, which is the unrequited love for someone who only sees her as a friend, is waiting for their feelings to be answered in hopelessness or staying silent and then losing each other.
credit: "Những Ngày Thật Khác" MV
The pop song expresses the girl's heartache in love, which is the regret when she lost her love just because no one dared to say it. After all, the sweetness is just a memory.
"I keep the memory

When we were together

Every corner we've gone around

Brings back our memories

And now you've gone

But from the inside my heart

I just want to tell you my secret feelings

That I wasn't brave enough to say when you were by my side"
credit: "Những Ngày Thật Khác" MV
Even though the song was once performed by another singer, Phùng Khánh Linh brought a new color to the song with her special vocal.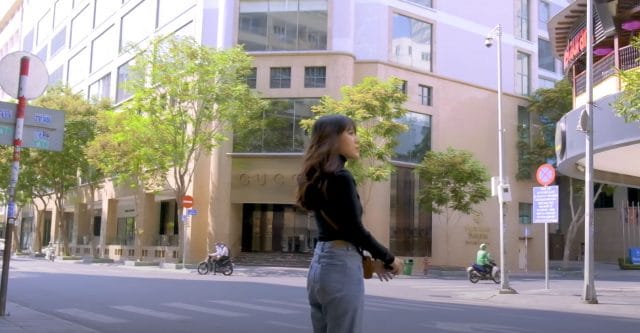 credit: "Những Ngày Thật Khác" MV
Phung Khanh Linh
walking alone through the streets and expressing regret over a past love story.
Nhung Ngay That Khac: https://www.youtube.com/watch?v=-2XW_GeCc1A