The MV "Nhanh Lên Nhé!" by SpaceSpeakers – a Vietnamese music band was officially launched on the evening of July 11th. The 4-minute 30-second video has received more than 600,000 views on YouTube within a short period.
This MV serves as a transition point for many SpaceSpeakers episodes, showcasing the SpaceSpeakers's members' boundless creativity inside this communal space.
Previously on July 7th, SpaceSpeakers sparked a discussion with just a 10-second teaser when each talent made an appearance in a different scene. These are the 5 SpaceSpeakers members who have never worked together on a project, in addition to MVs with all of the band members. For the first time, Touliver, SOOBIN, Binz, Rhymastic, and SlimV are featured in a music video with only five persons, as opposed to the whole SpaceSpeakers band, in the MV "Nhanh Lên Nhé!".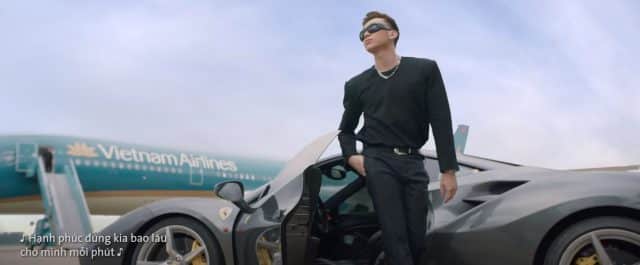 photo: "Nhanh Lên Nhé!" MV
The MV for "Nhanh Lên Nhé!" portrays a different image of Vietnam. In Ha Giang province, to the west of the river, or in the former city of Huế, it is all blue as far as the eye can see. Moreover, the MV's majestic and poetic depiction of Vietnam is particularly effective at promoting FOMO and making audiences want to travel as soon as possible. It could be said that no matter who is present in the new product, SpaceSpeakers always surprises us with their creative musical thinking and thoughtfulness in each of their products.
photo: "Nhanh Lên Nhé!" MV
The MV's message is also consistent with the spirit of Vietnam Airlines in its goal of a youthful, modern, dynamic image, and is especially relevant in the period when the aviation industry is gradually recovering.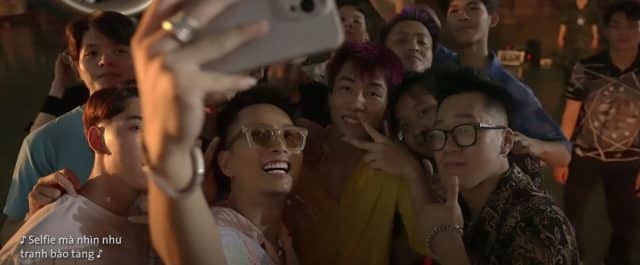 photo: "Nhanh Lên Nhé!" MV
With the number of views increasing by the hour, "Nhanh Lên Nhé!" might just be the beginning of many successful cooperation products of Vietnam Airlines and SpaceSpeakers.
Nhanh Len Nhe: https://www.youtube.com/watch?v=uQHHzgROvjw