"Minh Cung Nhau Dong Bang" is set in the school life, which is composed by musician Tien Cookie and has been conveyed many beautiful memories from the school life to listeners that makes the listeners want to come back to their student years. This V-pop MV was filmed in collaboration with FPT Polytechnic school.
"Minh Cung Nhau Dong Bang" is filled with the tears of goodbye with memories of school days in the last days of senior year of high school. This song was launched in the month of May which is the mouth of farewell parties. Not only does this song has a gentle melody, but also it is written in the pop ballad genres and blended with Thuy Chi's sweet voice that touched listeners' emotion extremely easily. Obviously, it was incredibly supported by the audiences and her fans.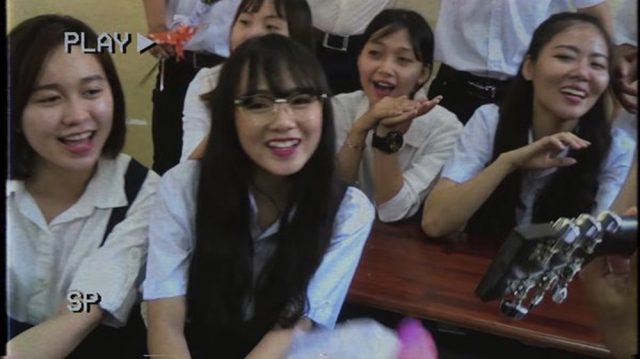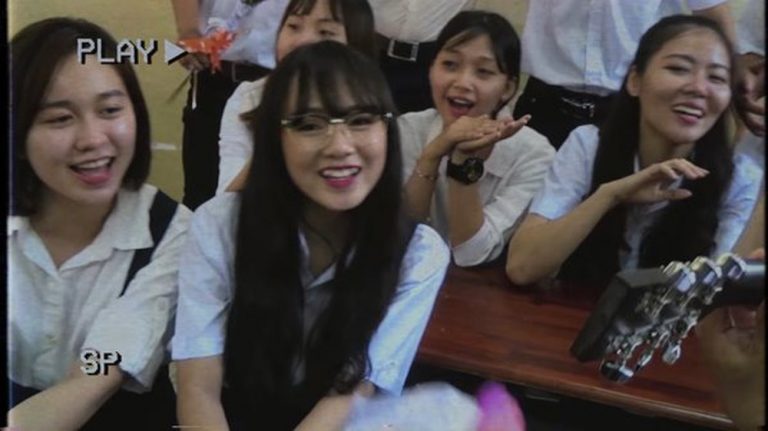 Source: baomoi.com
Thuy Chi is the main character who teach students in grade 12. Surprisingly enough for her, she received a video with scenes that showed the memories of her students which is included their friendship, their classes, and their gentle love. The last scenes are the best moving scenes which conveyed the greatest emotions which are happening during the farewell party.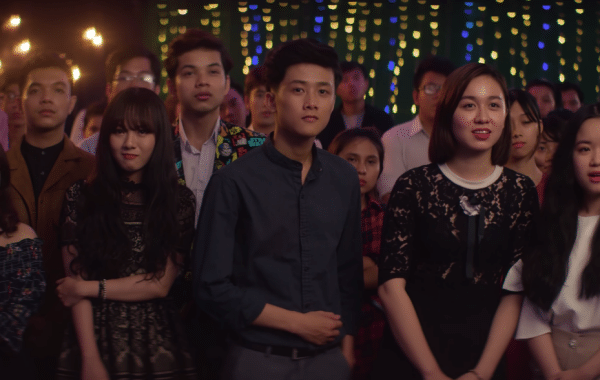 Source: saostar.vn
It is undoubtedly true that the video is projected to easily touched the students' emotions. They want to free up the time right before it passes by. So that they could live in this precious moment. Based on their consideration, the student life quickly slips away just like a dream. They try to hold back the time because they know that it is difficult to come back to the student life and end up shedding tears. Tomorrow, when the sun shines lightly and the wind blows, this class will be filled with new students without them.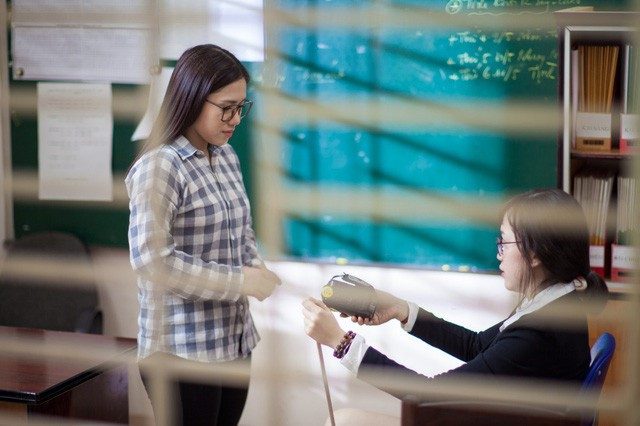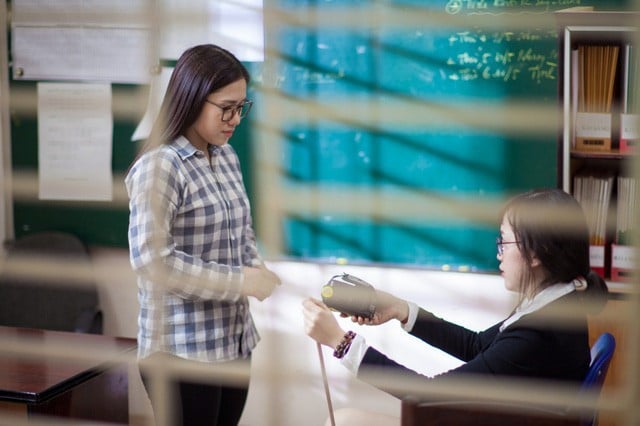 Source: mnews.vn
The collaboration of Tien Cookie and Thuy Chi is a gift to senior students who are departing ways. Although this song did not have a very expensive media blitz, the spread of "Minh Cung Nhau Dong Bang" song has been covered and reigned all over the Vietnamese music market for a long time.
Minh Cung Nhau Dong Bang: https://www.youtube.com/watch?v=zCpJ9Irw4EQ