Trịnh Đình Quang who was born in 1990 was known as a singer-composer in Vietnam with many hit songs released like his new song "Buồn Lắm Em Ơi" on August 16th, 2019 after over two years of pausing his singing career temporarily.
This Vpop song was composed by Lai Hoàng with a slow and gentle rhythm. Its lyrics are sad telling the confession of a guy who has an unrequited love for a girl who already has a boyfriend. He wishes that he can meet her sooner and the people who hold her hands are not her current boyfriend.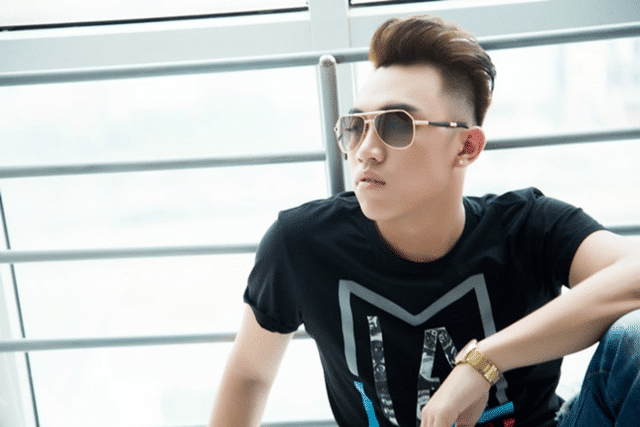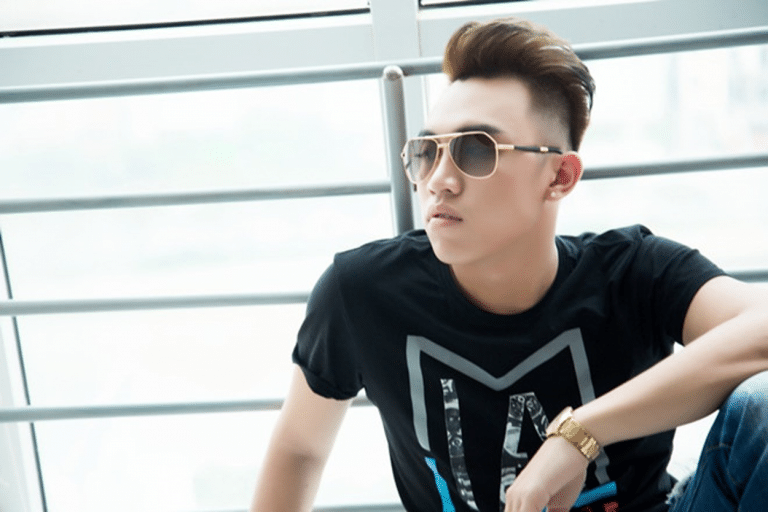 Source: news.zing.vn
He blames himself because he was too late and the loneliness comes to him every night. The street is crowded but his soul is lonely. He knows that he shouldn't love a girl who doesn't love him back but his heart misleads and doesn't listen to his mind.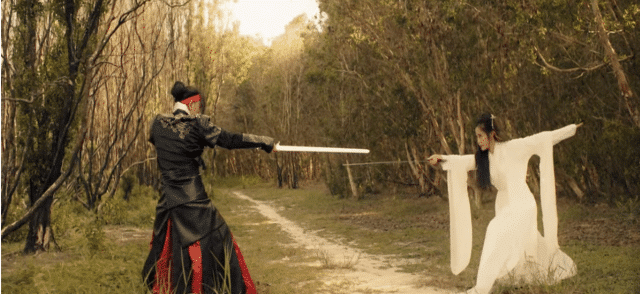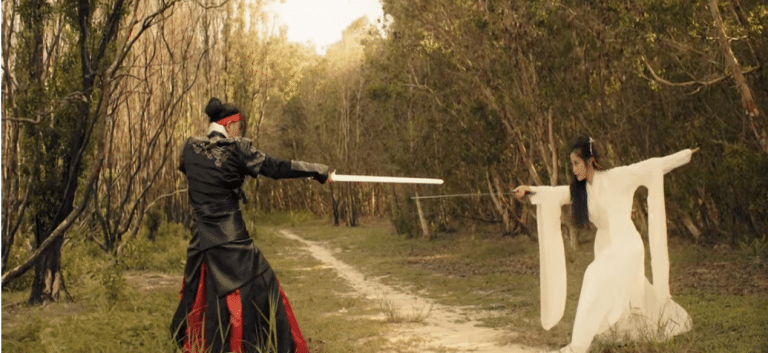 Source: voh.com.vn
The content of this MV was made carefully with the duration of over 8 minutes that was directed by Đinh Duy. The Vpop MV follows an ancient style. Therein, Trịnh Đình Quang transformed into an actor who loves an actress – Nguyễn Phương Dung one-sidedly who is also his high school friend. He has loved her since they were students but she loves another boy – Huỳnh Anh from that time.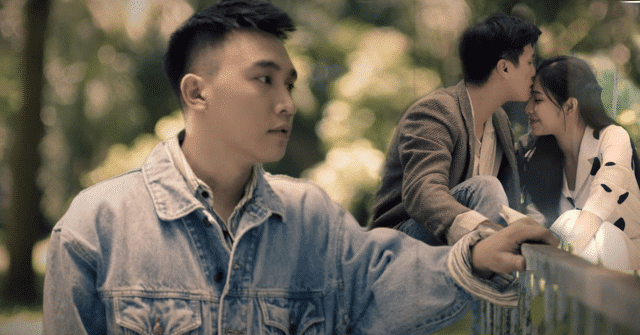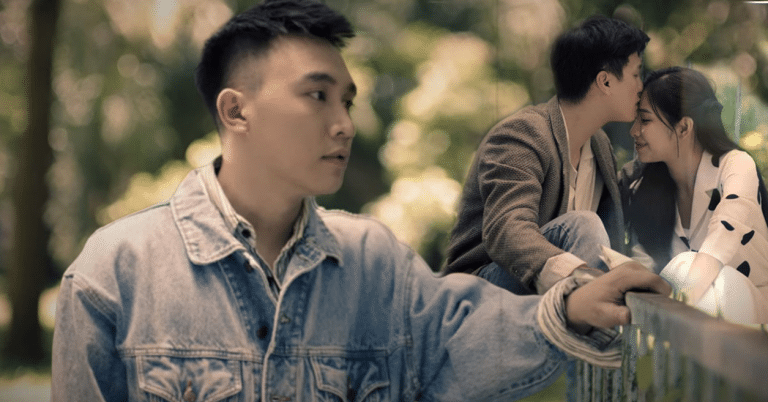 Source: voh.com.vn
He isn't her boyfriend instead she married another man – Pom by mistake. Trịnh Đình Quang kills Nguyễn Phương Dung's husband right in front of her and this made her commit suicide. Trịnh Đình Quang is very hurt when she died and he takes her body to a place where the dark sky is filled with stars. This image brings a sad ending for him who is still alone.


Source: voh.com.vn
The music and images of this song draws attention from fans and Trịnh Đình Quang got many compliments for his spectacular comeback. "Buồn Lắm Em Ơi" sits at over six million views on YouTube and over 100 million listens on Zing MP3.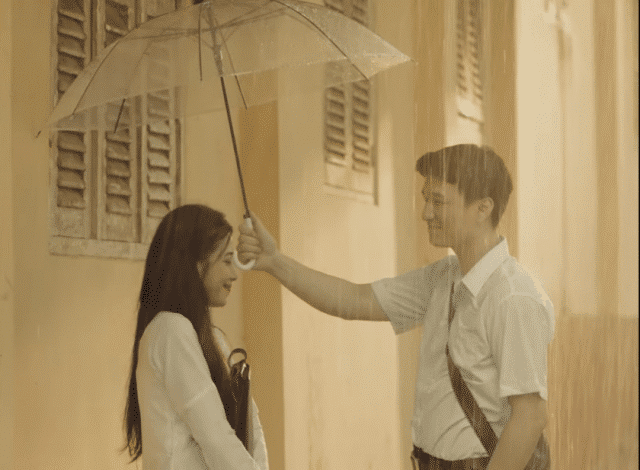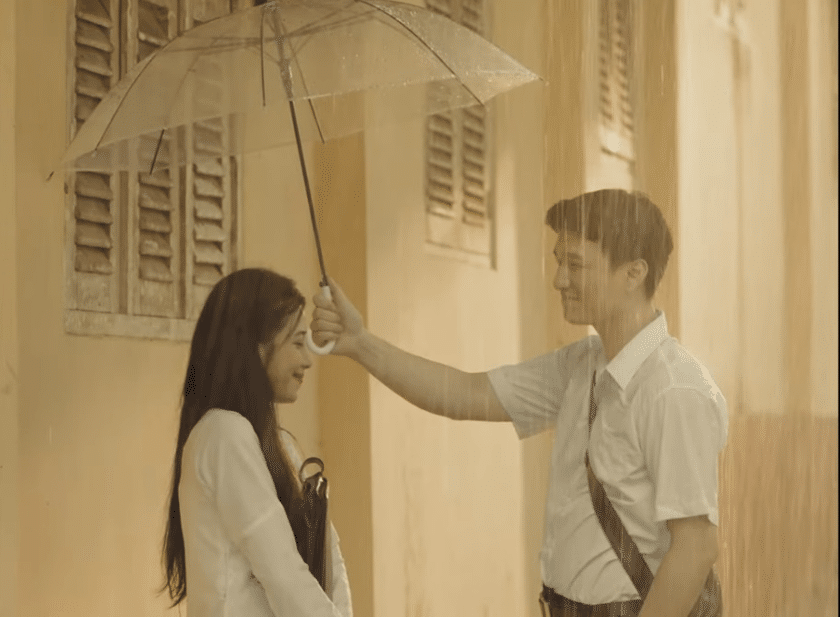 Source: voh.com.vn
Trịnh Đình Quang became popular after sad ballad songs such as "Thất Tình", "Em Biết", "Mưa Trong Lòng", "Con Nợ Mẹ", "Nếu Em Còn Tồn Tại", etc. "Thất Tình" is the most popular with almost 332 million listens on Zing Mp3. Besides, he also composed songs for other singers such as Hồ Quang Hiếu, Chu Hiểu Minh, The Men boyband and Thiên Dũng.
Buon Lam Em Oi: https://www.youtube.com/watch?v=1RQoYjT42RI