Appearing at the beginning of the music video is a wedding music song that made many viewers curious. She wears a wedding dress and sat next to a lovely dog, making fans feel fluttered.
In the MV, she appeared with a beautiful and simple look in a romantic set with a hidden boy making the audience think this is a MV with a happy ending.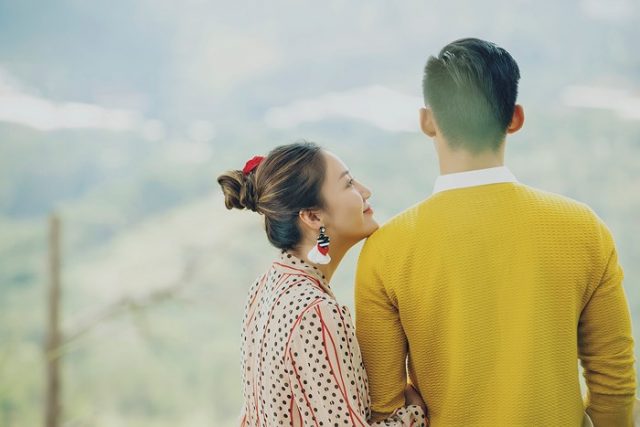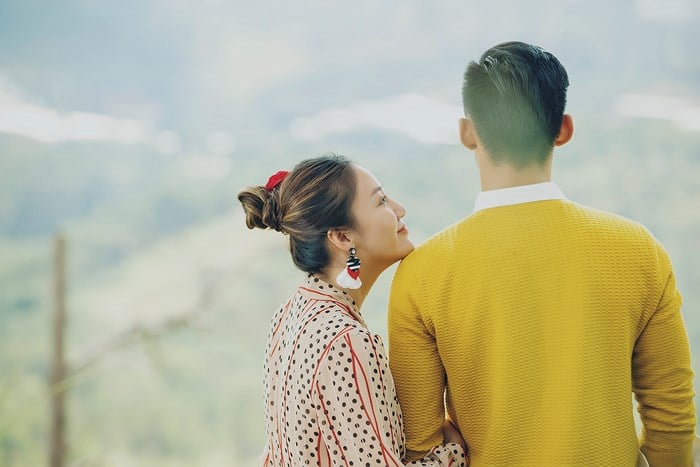 The man is still not revealed. (Source: Thegioitre.vn)
With the lovely lyrics, the audience thought that the girl was very happy. She went to meet the person who she loved, asked if he wanted to go home with her to live together until the end of her life. Many thought that the lyrics look like a love fairy tale along with the happiness of a young girl.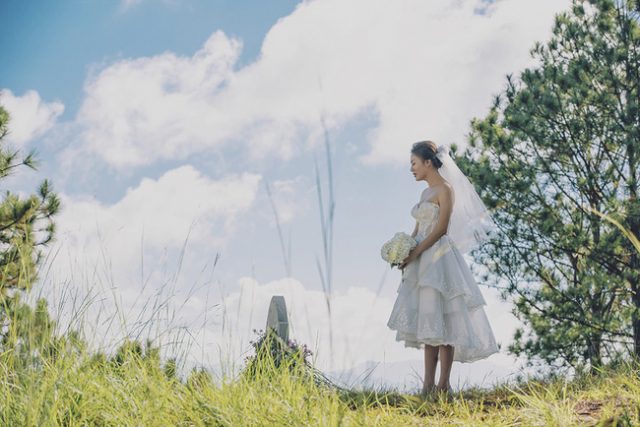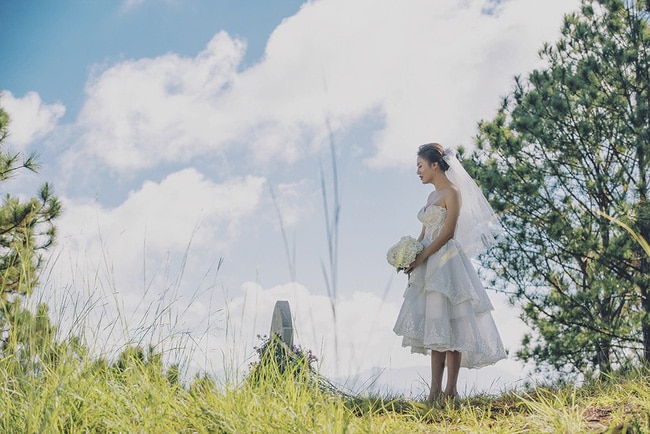 Van Mai Huong holding bouquet (Source: VietDaily)
But in the end, we discover the truth that it was extremely painful and the lyrics were desperate words when she had lost her lover, he had died and left her. In the lyrics, she asked "Do you love me? Will you marry me?" then continues with "…Don't be silent like that, answer me, don't make me wait". All she wanted to hear was " Yes, I do." but all was silent. She fooled everyone with her innocence at first, but in the end she cried helplessly before his grave.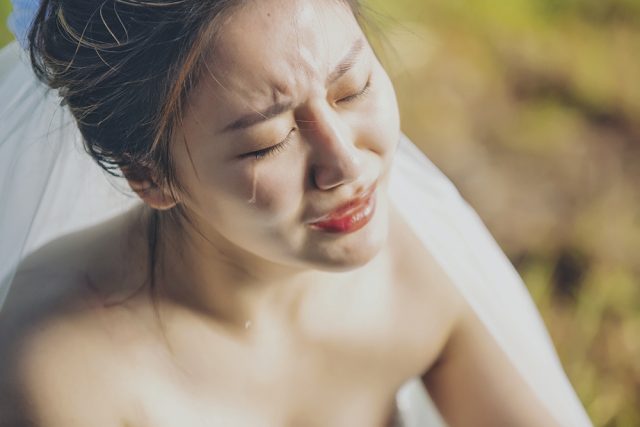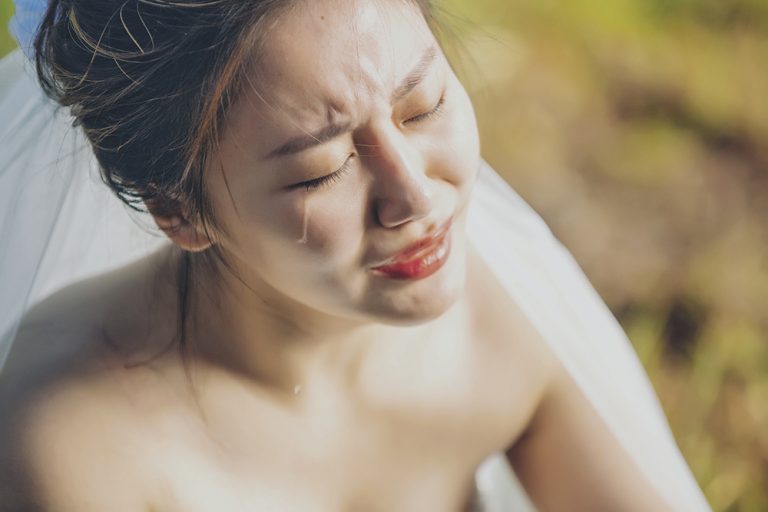 Van Mai Huong crying in MV Cau Hon (Source: GIAITRI EXPRESS)
According to the musician Hua Kim Tuyen, style of Cau Hon brings a bit of Country mixed with Jazz. It was written on a true story of a friend. At the end of the MV, the song Mot Ngay Hay Tram Nam (Van Mai Huong) from the radio rang out, which is also a replacement for his answer.
We look forward to many new music releases of this talented young singer!