No PR plans, no reality shows, no sponsors, Vũ is "hot" in his own way. In recent years, the term "indie music" has been welcomed by Vietnamese youth.
Some beloved indie artists from Vietnam are Da Lab, Ngọt, Trang and Mademoiselle, etc. and it will be a mistake if I do not mention Vũ – a young indie artist that attracts great attention. Vũ's most famous piece of music is "Đông kiếm em", "Đợi", "Lạ lùng", "Phút ban đầu", etc. His songs are about his personal life.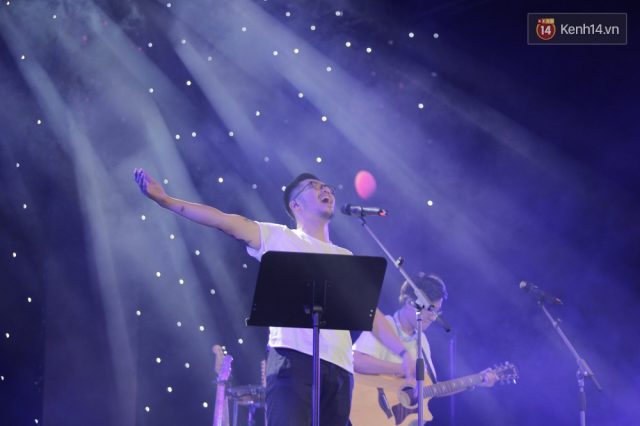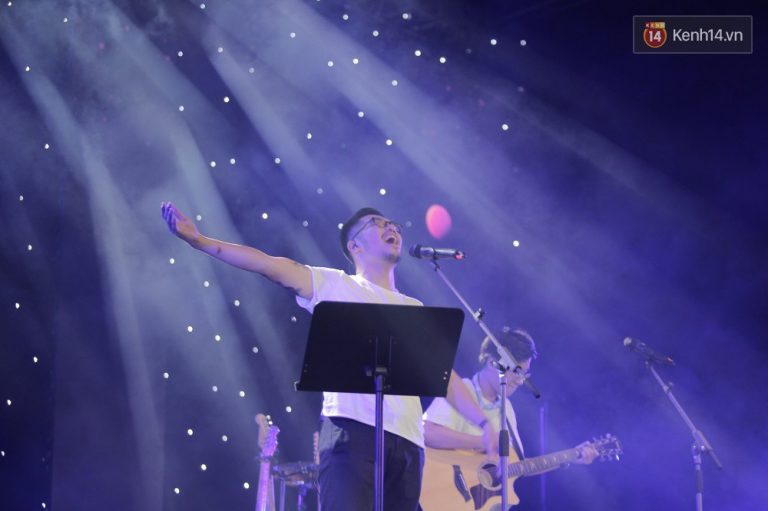 Credit: kenh14.vn
Hoàng Thái Vũ, better known as Vũ, is a Vietnamese indie singer from Hanoi. Vũ started composing music in 2012 but most of them are English songs due to his hobby of listening to US-UK music. Then he got his friend's challenge for writing Vietnamese songs and started his music career from there. Until now, he released 20 songs and hundreds of demo versions posted on Soundcloud.  Every Vũ's song seems to be a story because he has found source of inspiration from daily life. It can be stories that he or his friends experienced. For instance, the song "Chuyện những người yêu xa" was composed when he was in long distance relationship and the song "Thằng Nam khóc" was about his friend, Nam. Therefore, there is no doubt that his music, indie pop, has touched people's hearts.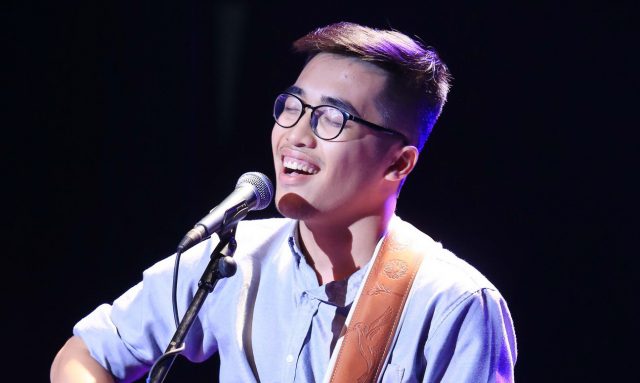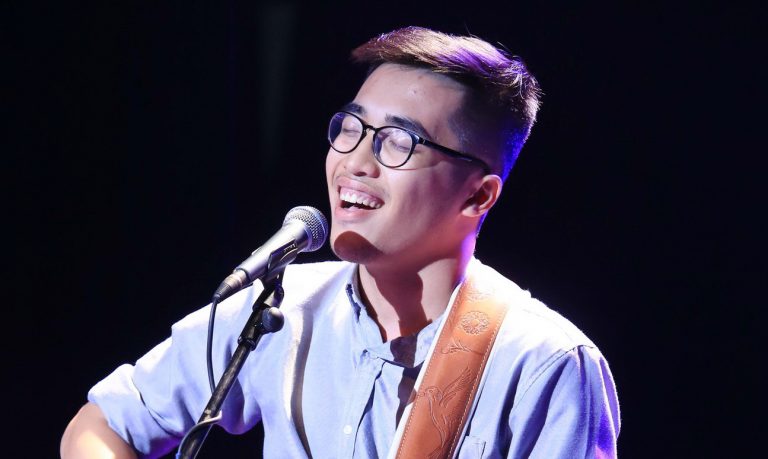 Vũ – one of the most successful Vietnamese indie artist (Credit: kenh14.vn)
Having many fans, Vũ won the WeChoice Awards 2016 for "Most favorite underground artist" and has been nominated for two consecutive years. It is his first music award, meaning a great significance in terms of recognizing his contribution to the Viet music industry.
In 2007, Vũ organized two mini shows titled "Xin phép (được) cô đơn" (petition to (be allowed to) be alone") at the Ha Noi Youth Theater and all tickets were sold out within 2 hours. This has given a good account of himself and confirmed his position in the Viet indie scene. In 2018, Vũ made a comeback with a live show "Hành tinh song song" (Parallel Universe) – a good start for his change, marking his musical maturity.
Vũ in his 2018 liveshow "Hành tinh song song" (Credit: kenh14.vn)
Fans stood in line for several hours for his liveshow tickets (Credit: kenh14.vn)
Thanks Vũ and Viet indie artists for having brought a new wind to Vietnamese music!
You can listen to his music on his YouTube channel https://www.youtube.com/channel/UCePWSQHSdXqzQlzyJfwY1Jg and Soundcloud https://soundcloud.com/toilavu