It can be said that this was the most impressive wedding of the year in Vietnam showbiz when both bride and groom had prepared thoroughly from wedding cards, airline tickets, hotel rooms for guests to a reception which brought satisfaction along with unforgettable memories for this couple and their guests. They also released a very emotional music video called "Hôm Nay Mình Cưới" just two days after their wedding.
The total cost for this wedding was estimated around 10 billion VND (approximately $431,124).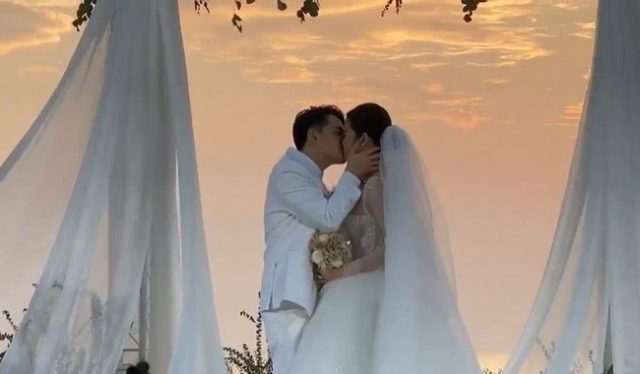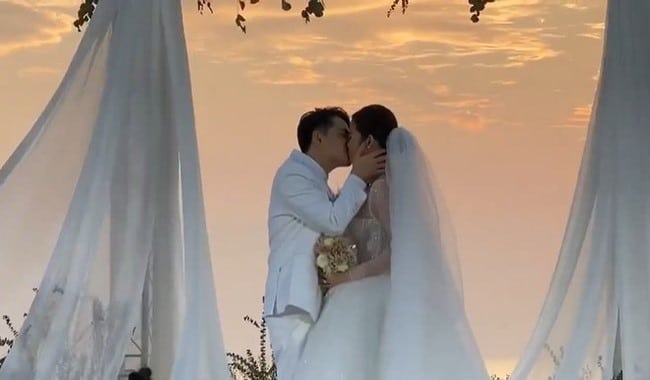 (source: afamily.vn)
A wedding ceremony started at 5:30 pm on November 9th, 2019 on the paradise of the resort – Phú Quốc island. According to the photographers, this time (5:30 pm) was referred to as a "gold hour" because the sun at that time shined the most wonderful sunshine to create a natural mesmerizing lighting.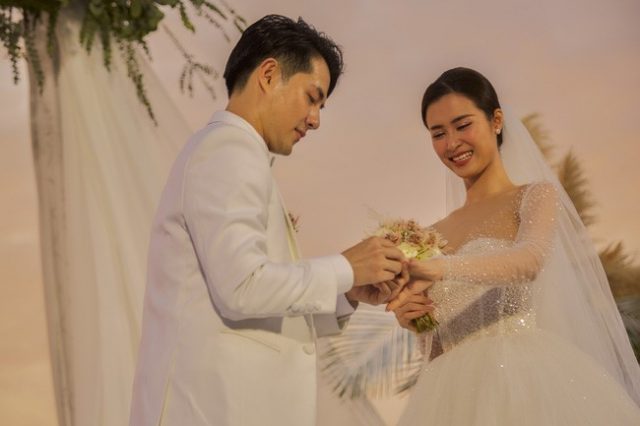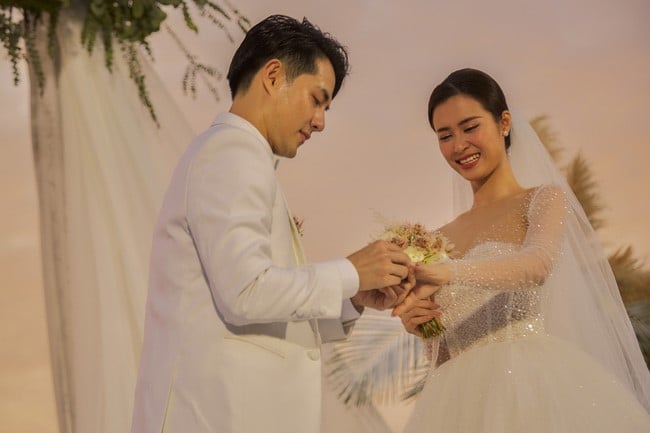 (source: afamily.vn)
In the romantic space with thousands of flowers, the bride and groom gave the cherished speeches in front of their beloved families and friends who had witnessed their 10-year love story; notably, at that time, many guests burst into tears when they saw this invaluable moment. Finally, after a long time, they officially became the spouses, joining their hands to build a happy family.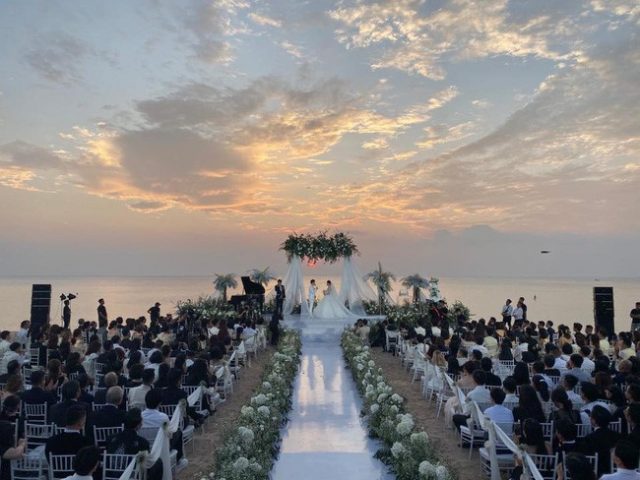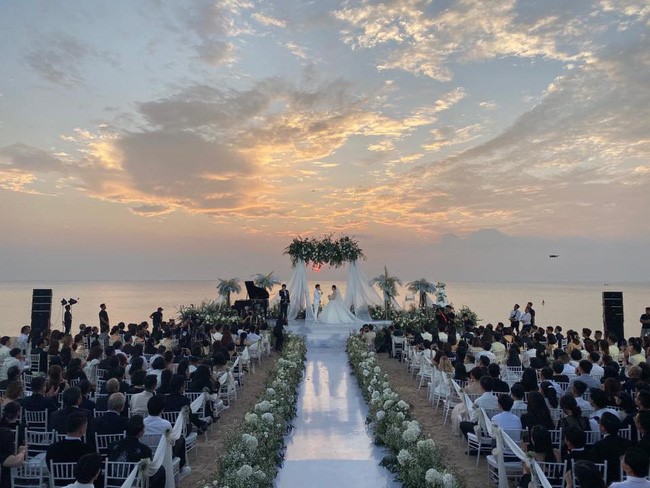 (source: afamily.vn)
Interestingly, Noo Phước Thịnh (a Vietnamese singer) ignored his eye-catching appearance to cry for his best friend's happy ending. He hugged Đông Nhi and gave nice wishes to this couple.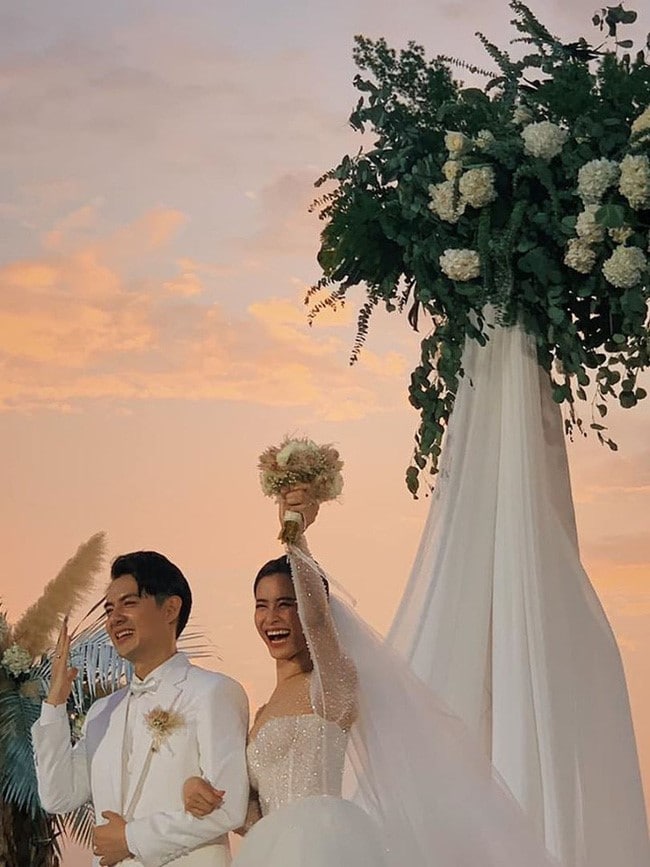 (source: afamily.vn)
Maybe, this was the first time the audience could see such adorable image of our handsome guy (Noo Phước Thịnh). The star-studded guest list had many Vpop idols who attended this wedding and they also had a chance to enjoy intriguing activities on this breathtaking island for two days. All services during this time were paid by Đông Nhi and Ông Cao Thắng.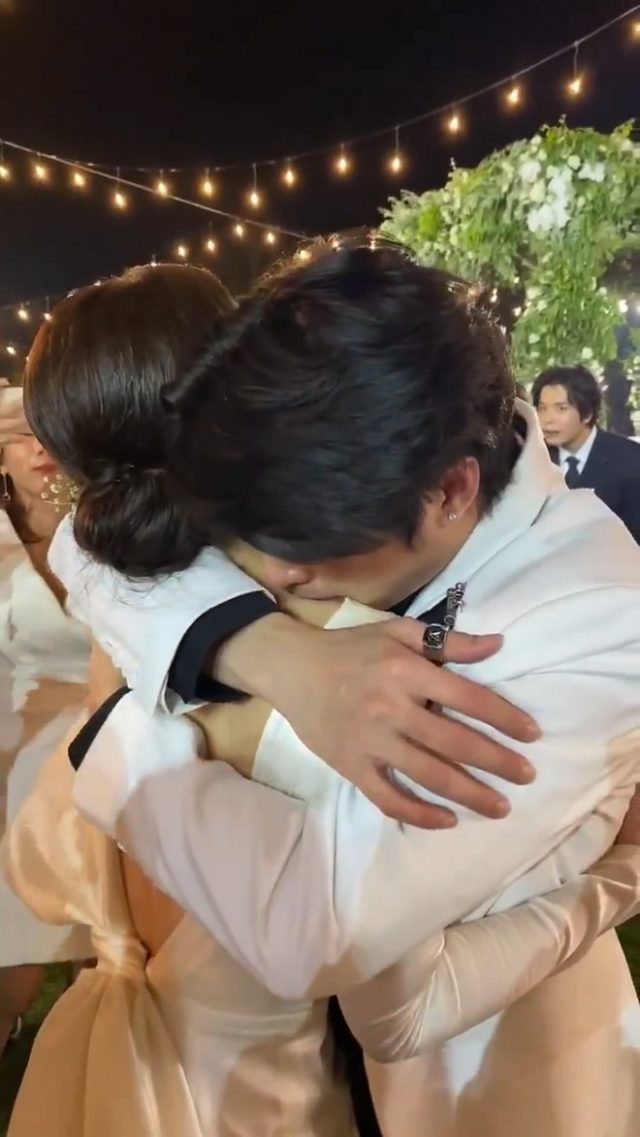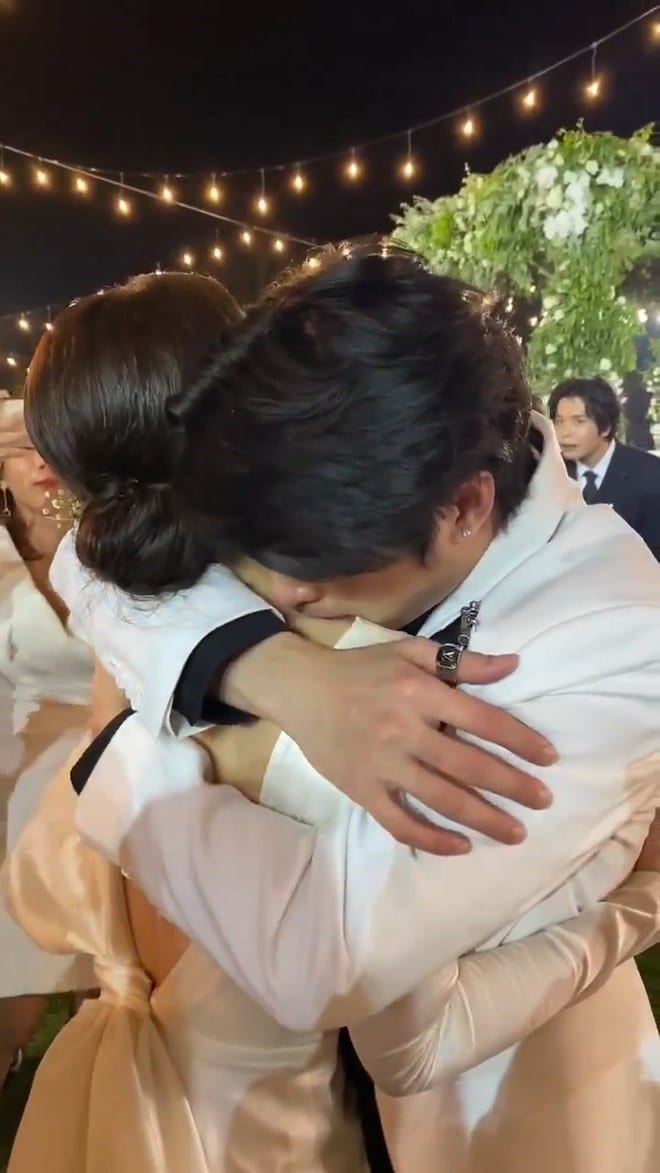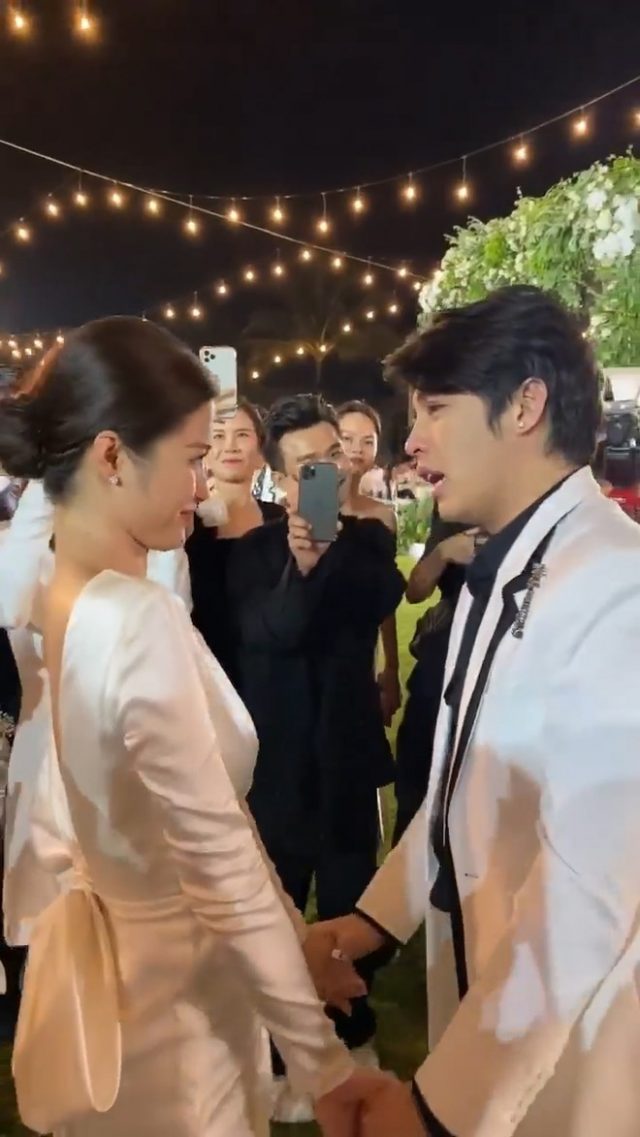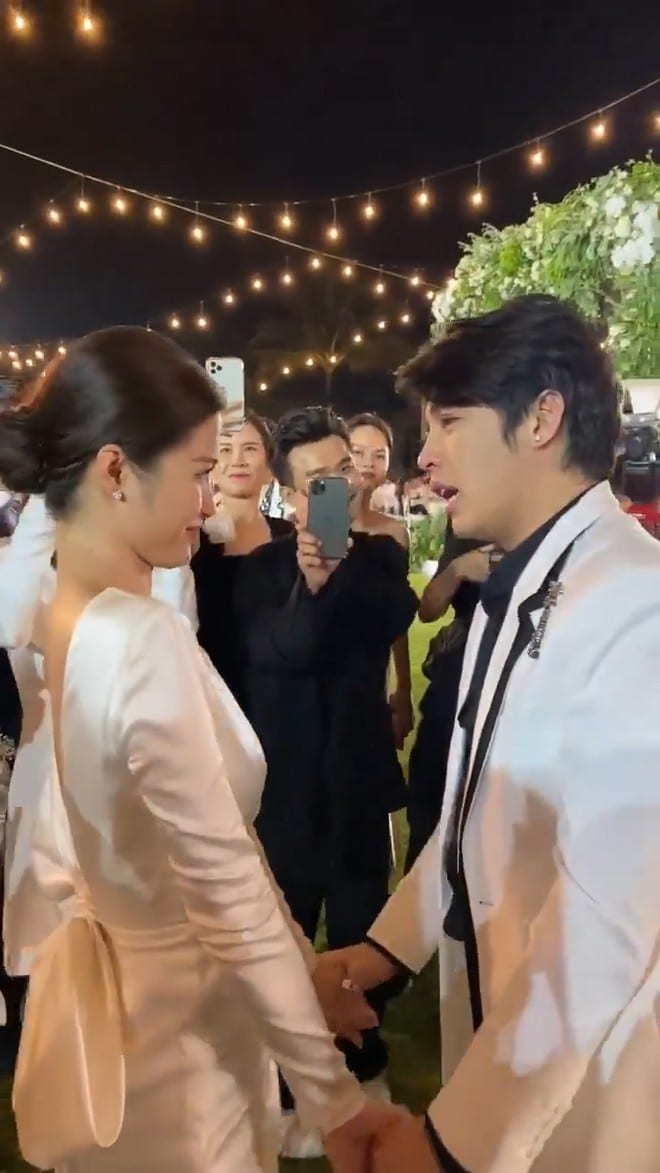 (source: news.zing.vn)
Before that, Đông Nhi and Ông Cao Thắng released an MV "Ngày Dôi Ta Là Của Nhau" to save the sweet and happy moments of this couple. For a long time, the listeners haven't heard the nice voice of Ông Cao Thắng because he decides to be the manager for Đông Nhi, supporting her throughout her journey of becoming a professional singer. Therefore, when listening to Đông Nhi's and his voice together in a song, most of the listeners were mesmerized and submerged in the splendid melody with the stunning images.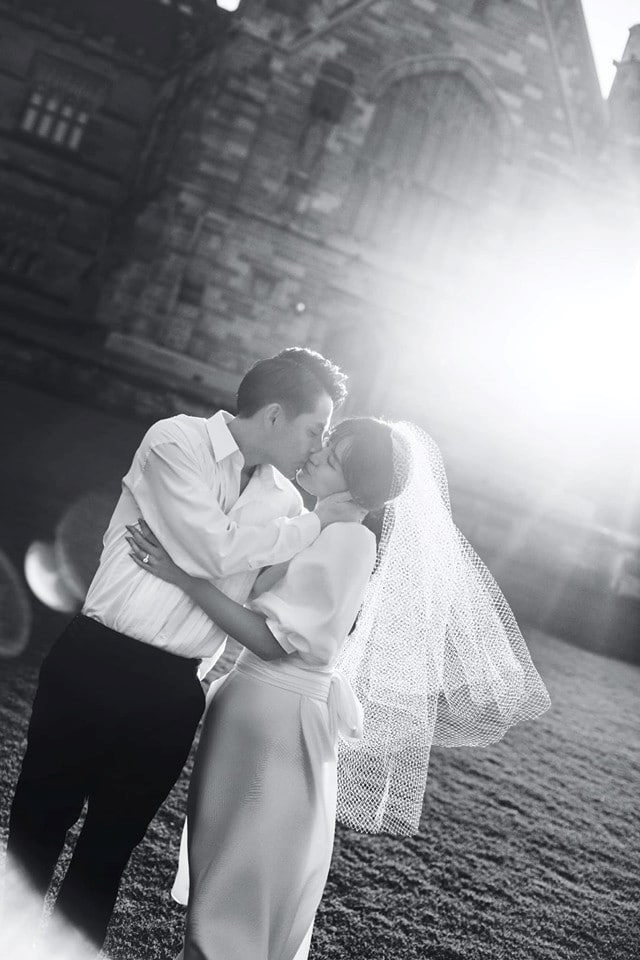 (source: yan.vn)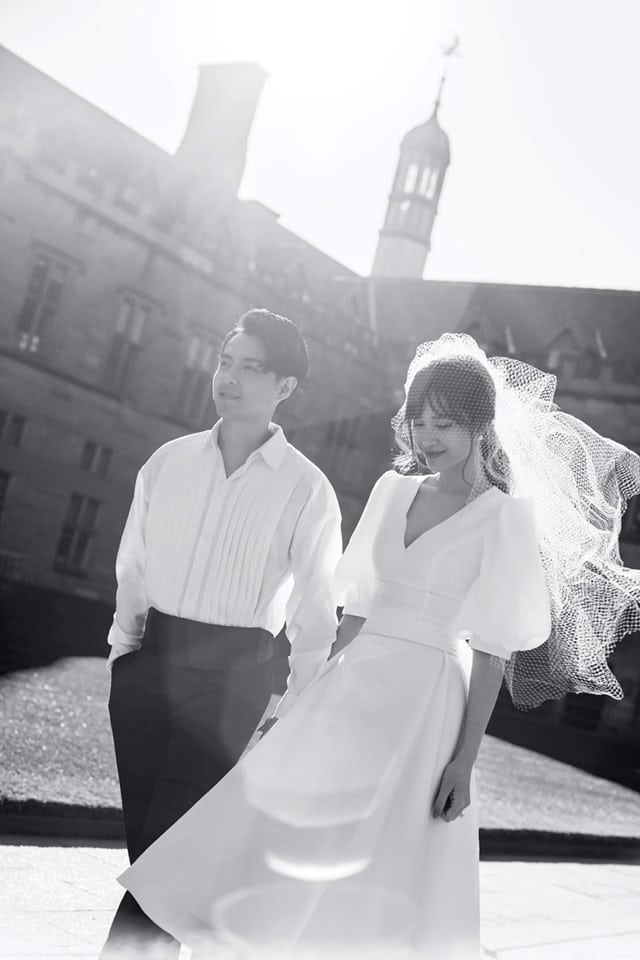 (source: yan.vn)
The news feed on social networks like Instagram and Facebook were full of news and photos related to this wedding in Vietnam. It seemed that the entire attention of Vietnamese people centered on this lovely couple.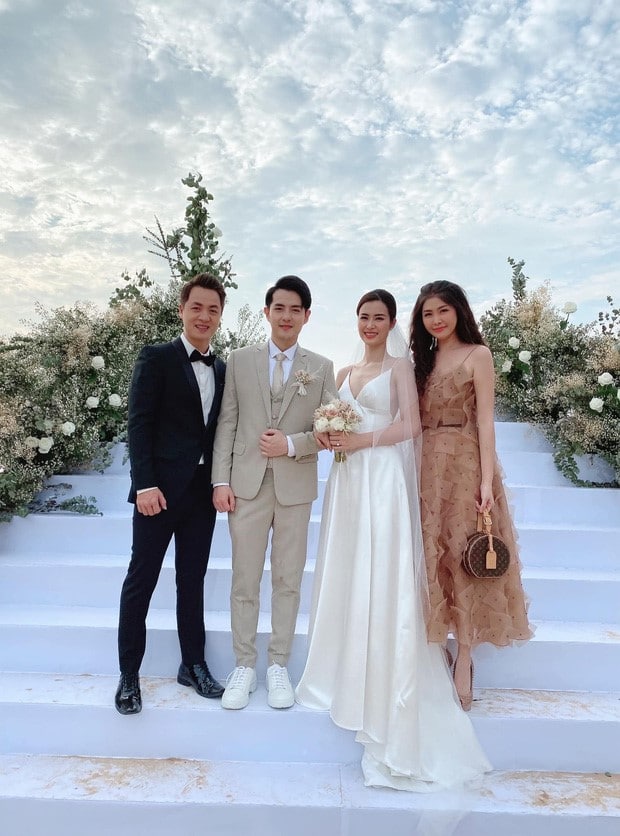 (Source: kenh14.vn)
The new chapter of Đông Nhi and Ông Cao Thắng has been opened and the audience hopes that they will be happy forever with their lovely kids.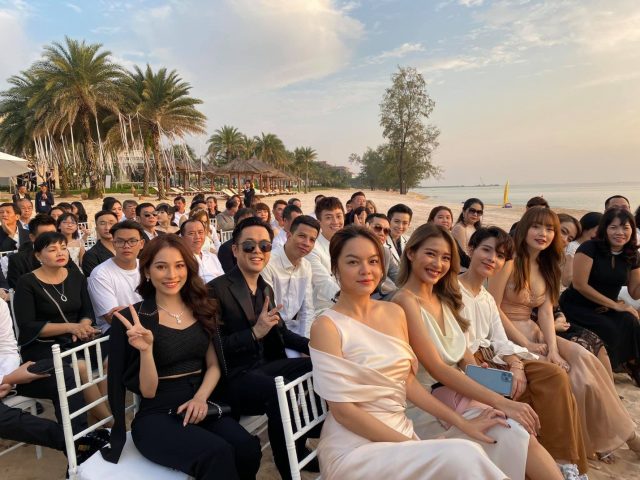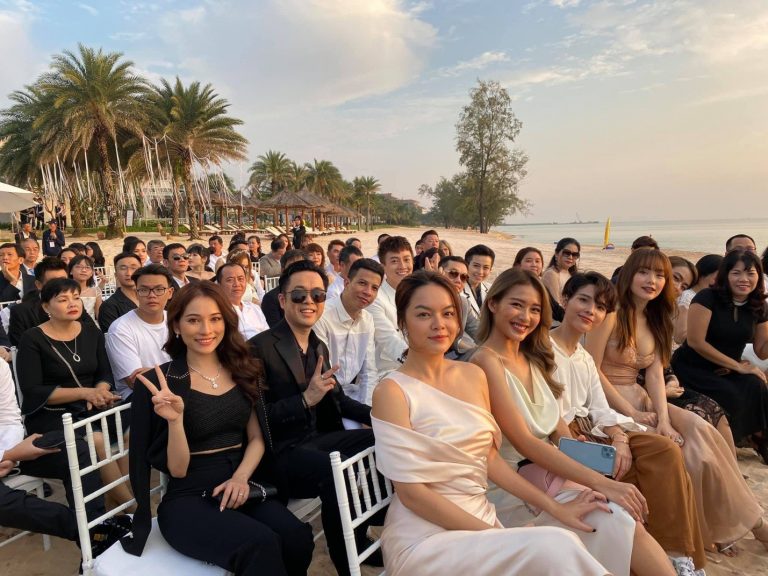 (the guests attending this wedding – source: kenh14.vn)
Credit: https://vnexpress.net/giai-tri/ong-cao-thang-dong-nhi-danh-ca-thanh-xuan-yeu-toi-4009919.html
Hom Nay Minh Cuoi: https://www.youtube.com/watch?v=eWu1mRl45TU