On August 31st, Vũ Cát Tường held the concert called "Dear Hanoi" which was the first performance in her live show tour – VCT tour 2019. She decided that Hà Nội would be the first place to kick off the concert because she wanted to appease the audience in Hà Nội with this sweet gift after being away from the city for one year.
The concert began with gloomy lights that symbolizes the difficult initial steps in her career, yet when the "Stardom" song started playing, the sparkling lights shined brightly on every corner along with the image of a red rose. This red rose became more glittering and splendid thanks to the modification of the lights. At this time, the listeners could recognize that Vũ Cát Tường seemed more mature and glamorous than ever. She has been striving tirelessly to become the stunning rose in her fans' hearts.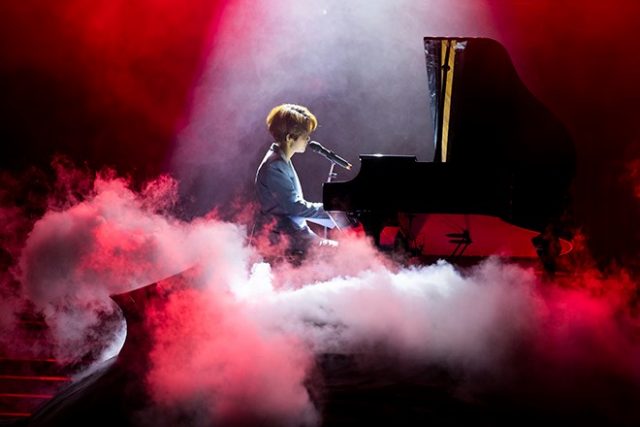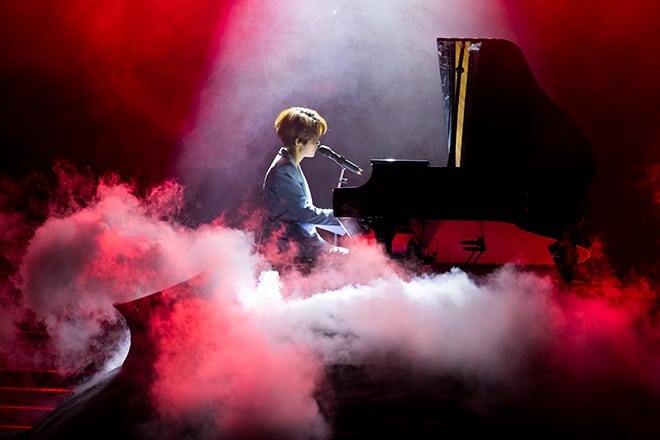 (Source: thethaovanhoa.vn)
At this concert, Vũ Cát Tường performed in front of her fans over 20 songs which were invested carefully in both sounds and images, such as "Em Ơi", "Góc Ban Công", "Vết Mưa", etc. Especially, the aroma of Lavender pervaded during this show so that her fans not only enjoyed the sweet melody but were also able to smell it. Hence, Vũ Cát Tường's fans had an impressive concert together with their Vpop idol.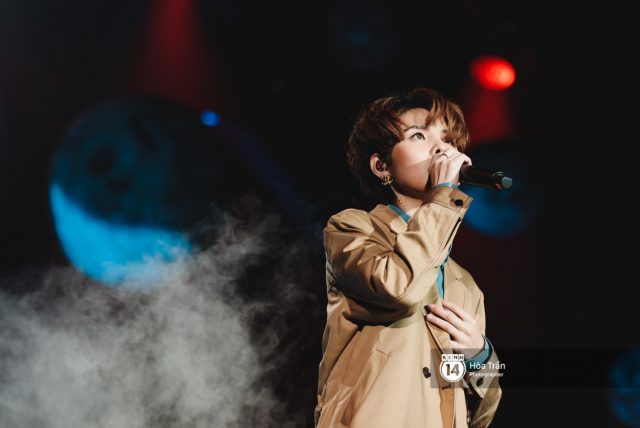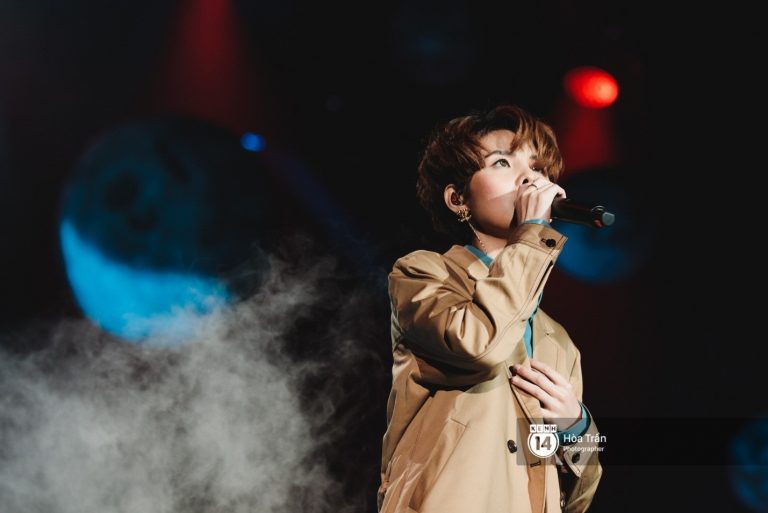 (Source: kenh14)
Additionally, the audience had a chance to see and enjoy the splendid voice from three of her guests. They were Diva Hồng Nhung – her teacher, Ngọc Anh and Tuấn Anh – her students. All of them played a vital role in marking the important steps in her career when Diva Hồng Nhung was the teacher guiding and helping her to be the singer she is today. Ngoc Anh and Tuan Anh brought her the wonderful experiences as the role of an instructor.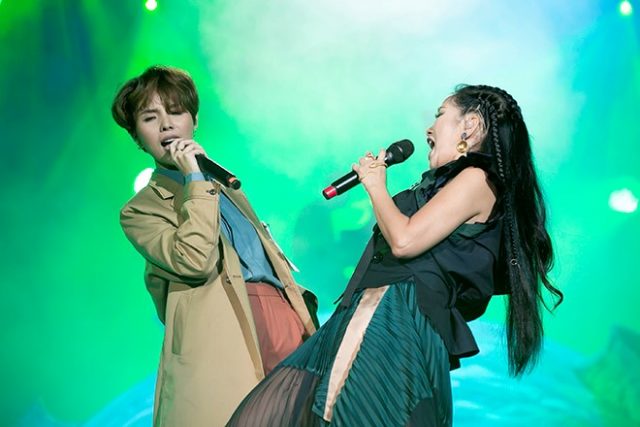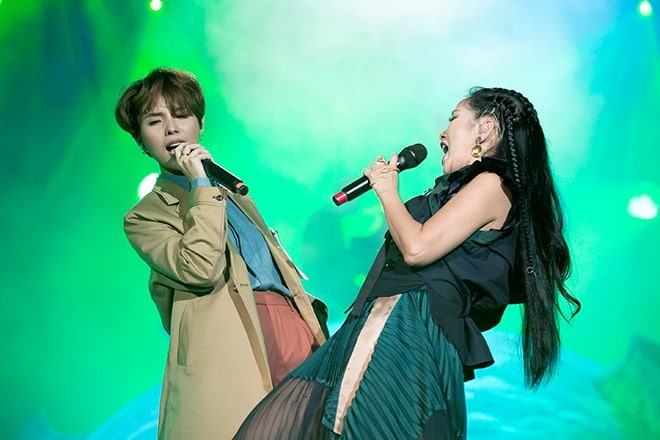 (Source: thethaovanhoa.vn)
To cater for this concert, Vũ Cát Tường had released her official light sticks – the 3D version made in Korea which helped give a picturesque scene for her concert.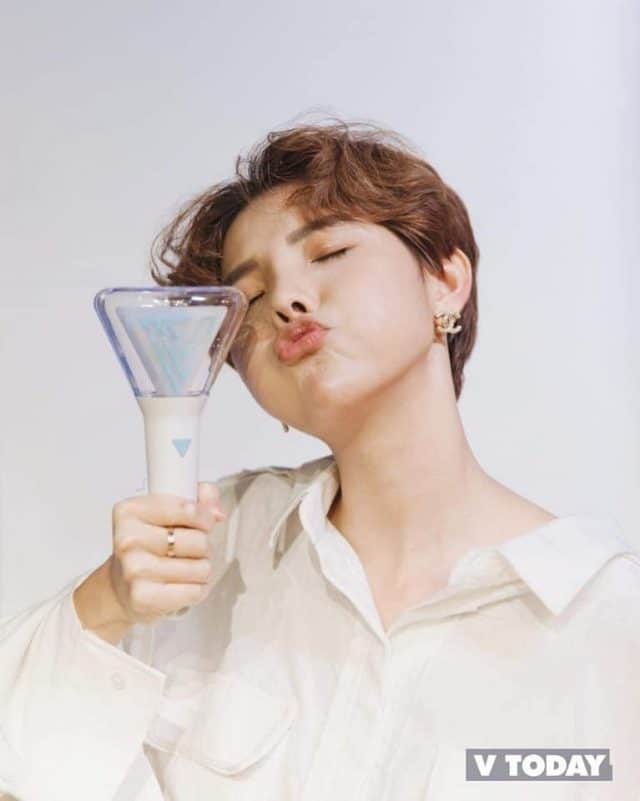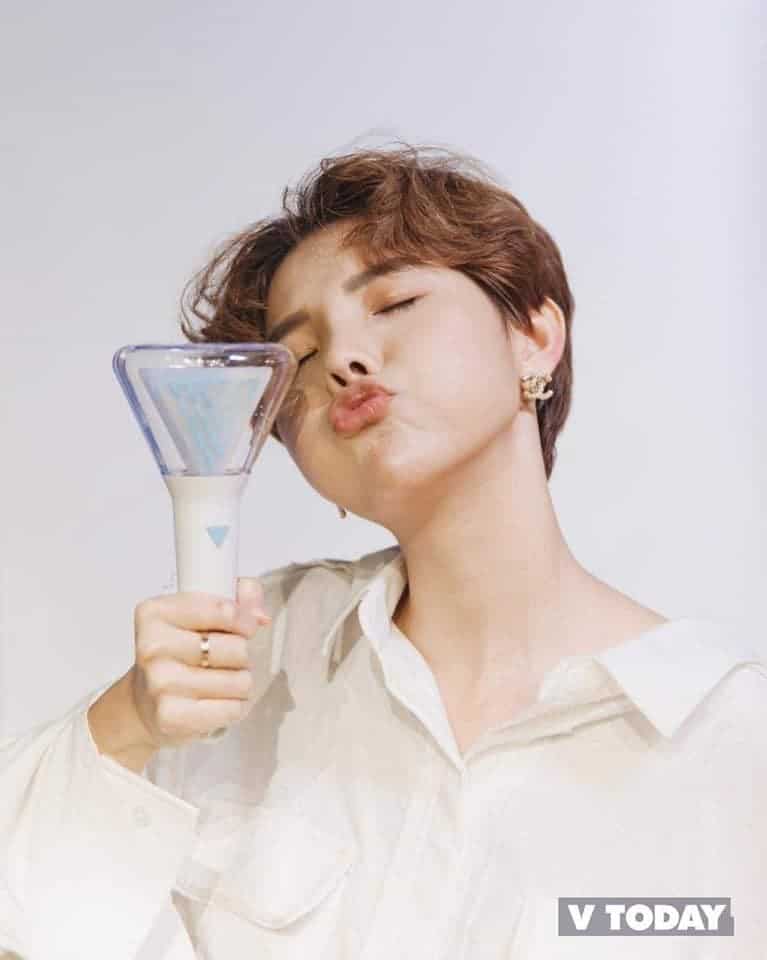 (Source: yan.vn)
The concert of Vũ Cát Tường was so special because there were no LED screens, yet Vũ Cát Tường still made a lasting impression from the tuneful melody to the jubilant one. Besides the role of a singer, Vu Cat Tuong also set a role of a narrator as she talked about her story from the first days she set her first foot in Vpop to the day she became a famous singer. This was a long journey that she made constant effort to reach and succeeded. After this concert, of course, her fans were immensely proud of her and supported Vũ Cát Tường with all their deep love.
Original source: http://kenh14.vn/vu-cat-tuong-dem-tieu-tinh-cau-len-san-khau-liveshow-day-hoanh-trang-lan-dau-hat-live-ca-khuc-moi-toanh-chieu-dai-khan-gia-ha-noi-2019090100475237.chn