When most people think of Vietnam, they think of rice paddies, war memorials, and beaches. However, there's so much more to this Southeast Asian country than that. If you're looking to get off the beaten path and experience something truly unique on your next trip, check out these five unusual places in Vietnam.
1. Cai Be Floating Market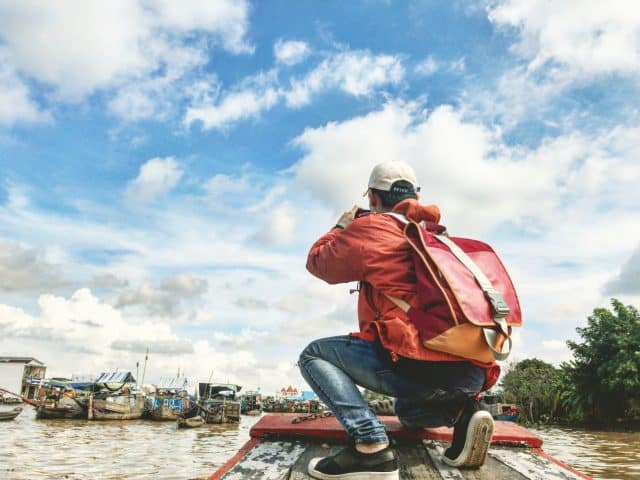 photo: Luong Bao
If you're looking for an interesting and unique market to explore while in Vietnam, be sure to check out the Cai Be Floating Market. This market is located in the Mekong Delta region of the country and can only be accessed by boat. It's one of the oldest and largest floating markets in Vietnam, and is a great place to stock up on fresh fruits and vegetables, as well as local handicrafts.
2. Hang En Cave
You'll have to travel pretty far off the beaten path to get to Hang En Cave, but it's well worth the effort. This cave is one of the largest in the world and was used as a filming location for Spielberg's movie "Indiana Jones and the Temple of Doom." Spielberg is not the only one who has been enchanted by Hang En Cave. This massive cave, located in Phong Nha-Ke Bang National Park in Vietnam, is truly a sight to behold. Measuring over three miles long and nearly 300 feet high, Hang En is one of the largest caves in the world. Its size is not its only impressive feature – the cave is also home to a unique ecosystem, containing stalactites, stalagmites, and several rivers. In addition, Hang En is believed to be over 150 million years old. Despite its remote location, the cave has become a popular tourist destination in recent years. Visitors can take part in caving excursions or simply enjoy the stunning views from the entrance of the cave. Whether you're an Indiana Jones fan or just looking for an adventure off the beaten path, Hang En Cave is sure to impress.
3. Dong Van Karst Plateau Geopark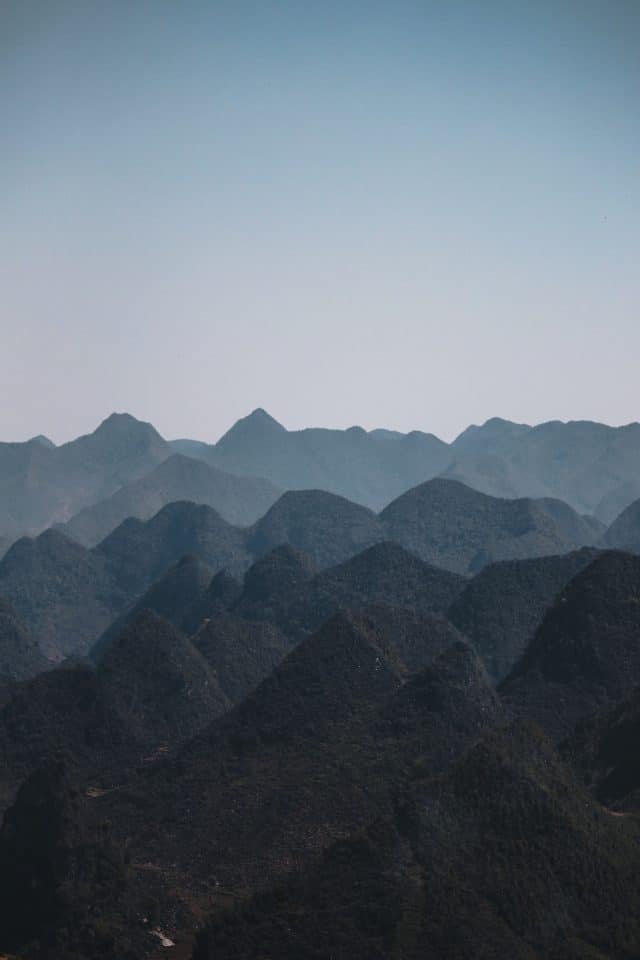 photo: Inés Álvarez Fdez
Nestled in the mountainous Ha Giang province, Dong Van Karst Plateau Geopark is a hidden gem waiting to be discovered. This UNESCO-protected geopark features towering limestone karsts, minority villages, and stunning vistas. Karst formations are created when rainwater dissolves limestone rock over time, forming unique towers and caves. The karsts in Dong Van Geopark are especially tall and dense, creating an otherworldly landscape. In addition to its natural beauty, the park is also home to several hill tribe villages. The Hmong, Zao, and Tu ethnic minorities have all called this region home for centuries, and their traditional way of life can still be seen in the village houses and hand-woven textiles. Whether you're a fan of hiking or simply want to experience some breathtaking scenery, Dong Van Karst Plateau Geopark is well worth a visit.
4. Bao Tang Ho Chi Minh City Museum
Bao Tang Ho Chi Minh City Museum is definitely one of the most unique museums I have ever been to. The museum is located inside an abandoned city hall building which was bombed during the Vietnam War, and it now houses a collection of photos, artifacts, and documents related to Ho Chi Minh City's history. The museum has different sections for different periods of the city's history, and you can really see how much the city has changed over time. The museum also has a lot of information about Ho Chi Minh himself, and his role in the city's history. Overall, I would definitely recommend visiting this museum if you are interested in learning more about Ho Chi Minh City and its past.
5. Dai Lanh Beach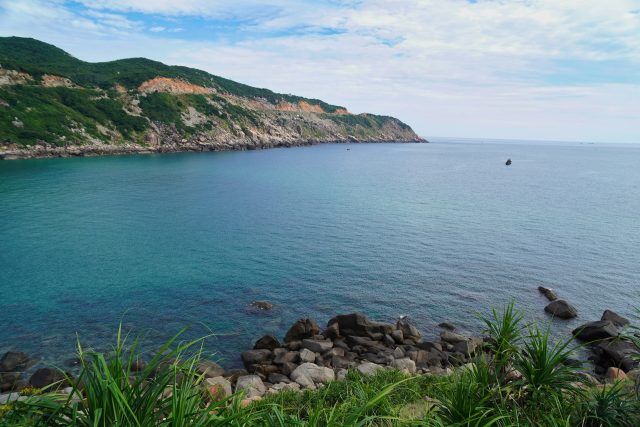 photo: Tam Mai
Dai Lanh Beach is a beautiful, secluded beach located in Phu Yen Province on Vietnam's south-central coast. The beach features gorgeous white sand and clear blue waters, making it the perfect place to relax and unwind. There are plenty of beach umbrellas and sun loungers available for rent, as well as a few small cafes serving traditional Vietnamese food and drinks. Dai Lanh Beach is definitely worth a visit if you're looking for a place to relax and escape the hustle and bustle of city life.
Vietnam is often thought of as being a country with not much more to offer than rice paddies and war memorials. However, there are plenty of unusual places that are definitely worth a visit if you're looking for something different. From floating markets to abandoned city halls turned museums, Vietnam has it all. So ditch the typical tourist traps on your next trip and explore some of these unique places instead!