Nha Trang is a coastal city in Vietnam that is known for its delicious and fresh seafood. There are many specialty dishes that you should try when in Nha Trang, and this article will list six must-try dishes, the top foodie trends in Nha Trang and why this coastal city is becoming a foodie destination. If you're looking to try some interesting new cuisine while in town, continue reading!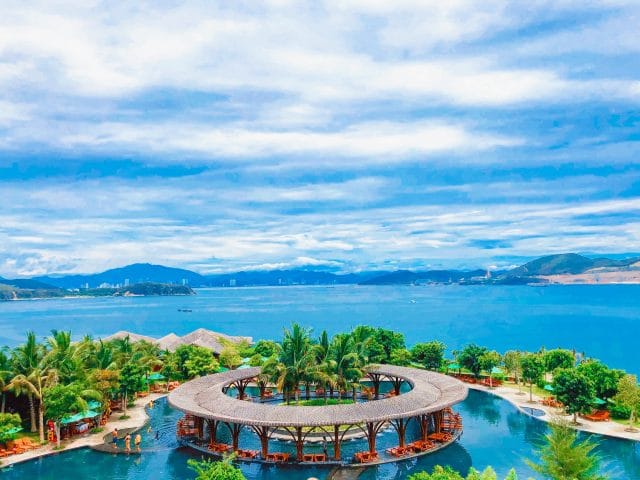 photo: Dac Duy
6 Must-Try Dishes in Nha Trang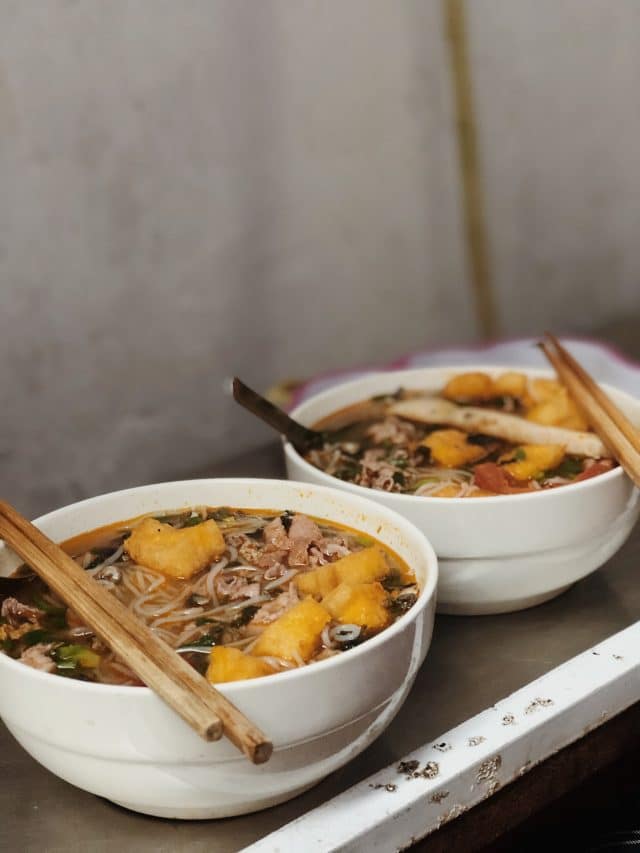 photo: Huong Pham
Squid Ink Soup: A Nha Trang specialty, this soup is made with squid ink and various seafood items.
Grilled Shrimp on Sugarcane Skewers: Another local favorite, these skewers are perfect for a light meal or snack.
Bun Cha Ca: A type of noodle soup that is typically made with fish, this dish is a must-try for any seafood lover.
Banh Xeo: Bahn xeo is a Vietnamese crepe that is typically filled with shrimp, pork, and bean sprouts.
Cao Lau: Cao lau is a Vietnamese noodle dish that is made with rice noodles, pork, and greens.
Mi Quang: Mi quang is a Vietnamese noodle dish that is typically made with shrimp, pork, and vegetables.
Top Foodie Trends When in Town
Nha Trang is located right on the coast, so it's no surprise that seafood is a major staple of the local cuisine. Be sure to try some of the local specialties, like squid ink soup or grilled shrimp on sugarcane skewers.
Street food
One of the best ways to experience the local cuisine is to eat like a local, and in Nha Trang that means street food. From Pho Ga (chicken noodle soup) to banh mi (Vietnamese sandwiches), there's no shortage of delicious options to choose from.
Fusion cuisine
As Nha Trang becomes more and more popular with tourists, a number of restaurants are starting to experiment with fusion cuisine. This is a great way to try something new while still getting familiar flavors.
Buddhist cuisine
There is a strong Buddhist influence in Nha Trang, and as a result, many local restaurants offer vegetarian and vegan options. These dishes are often lighter and more delicate than the meat-based dishes you'll find elsewhere.
French cuisine
Nha Trang was a French colony for many years, and as a result, the local cuisine has been heavily influenced by French cooking. You'll find things like baguettes, croissants, and quiche on menus all over town.
Cafe culture
Nha Trang has a thriving cafe culture, with new cafes popping up all the time. This is a great place to get a coffee or tea, relax, and people watch. You'll often find locals working on their laptops or catching up with friends.
Why Nha Trang is becoming a foodie destination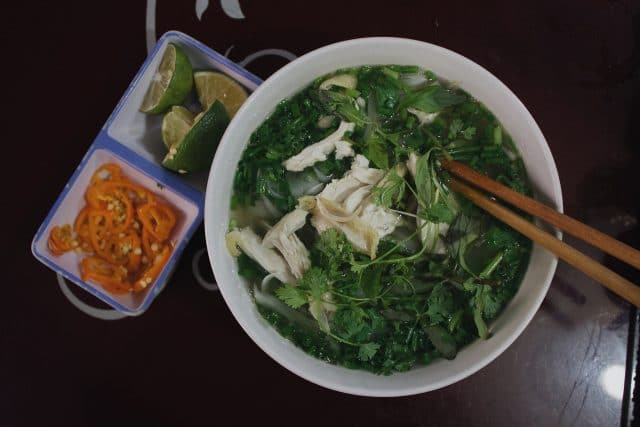 photo: K8
Nha Trang is quickly becoming a foodie destination, with new restaurants and specialty dishes popping up all the time. Here are a few reasons why you should check out the food scene while in town.
There's something for everyone: Whether you're into classic Vietnamese dishes or want to try something more adventurous, Nha Trang has it all.
The quality is excellent: With so many new restaurants opening up, the competition is high and only the best survive. This means that you can expect excellent quality food no matter where you go.
It's affordable: While some of the more upscale restaurants may be on the pricier side, overall Nha Trang is very affordable, especially when compared to other foodie destinations around the world.
The location is perfect: Nha Trang is situated on the coast, which means that you can enjoy beautiful views while you eat. And with the city being so compact, it's easy to walk from one restaurant to the next.
The people are friendly: In addition to the great food, you'll also find that the people in Nha Trang are incredibly friendly and welcoming. This makes dining out here a very pleasant experience.
There's always something new to try: With so many new restaurants and dishes constantly being created, you'll never get bored of the food scene in Nha Trang.
If you are looking for something new to try while in Nha Trang, there is no shortage of options. We have compiled a list of six specialty dishes that we recommend trying when traveling through this beautiful city. Whether it's savoring the sweet and sour flavors of Banh Xeo or taking your taste buds on an adventure with Bun Cha Ca, there is definitely a dish for everyone to enjoy.