It's no secret that the taxi industry is changing. In Vietnam, several apps allow riders to quickly and easily request a ride. There are a few major players in the Vietnamese taxi app market. These include Grab, Vinasun, Gojek Vietnam (formerly known as Go-Viet), Be and Fast Go. Each of these apps offers riders different features and benefits.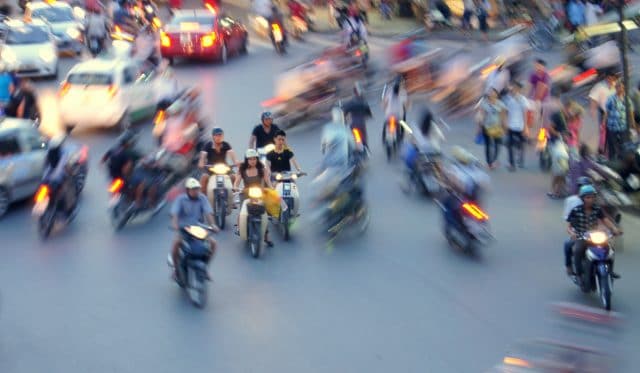 credit: Ian
When it comes to price, convenience, and features offered to users of all types, the different apps vary greatly. For example, when it comes to price, Fast Go is the most affordable option, while Grab is the most expensive but provides a better service and experience for foreigners. Convenience is another important factor to consider. All of the apps make it easy for riders to find a ride quickly and easily. However, Vinasun is the only app that allows users to pay for their rides using cash.
Now, we will compare the different taxi and ride-hailing apps available in Vietnam.
Grab
One of these apps is Grab, which allows you to use your phone to find a driver near you who will take you where ever your destination may be. With this app, it's easy to estimate your fare and book a ride. Additionally, you can pay for your ride using GrabPay, which is a convenient and secure way to pay for your taxi. They also offer booking cars, carpools and more. Grab is one of the most popular ride-hailing services in Vietnam, with a presence in major cities like Hanoi, Ho Chi Minh City, and Da Nang. In addition to its ride-hailing service, Grab also offers delivery, food delivery, and mobile payments through its platform. Grab is known for its competitive pricing, reliable service, and user-friendly app, making it a top choice for both locals and tourists in Vietnam.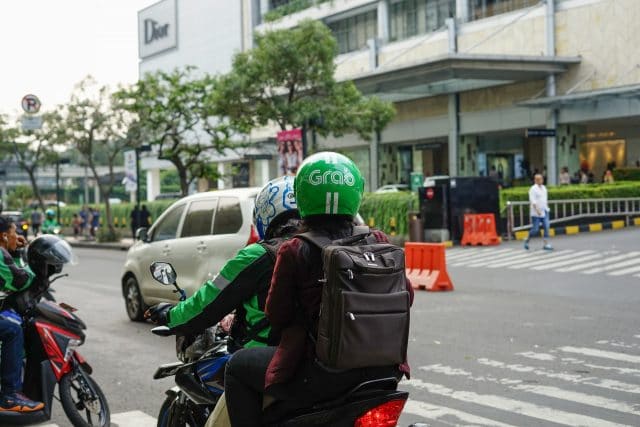 credit: Afif Kusuma
Vinasun
Another popular taxi app in Vietnam is Vinasun. Vinasun is a well-established taxi company in Vietnam that has been operating since 90s. In addition to traditional taxi services, Vinasun also offers a ride-hailing app that is available for both iOS and Android users. Vinasun is known for its fleet of well-maintained vehicles and professional drivers who are trained to provide excellent customer service. While Vinasun's prices may be slightly higher than some of its ride-hailing competitors, many locals and tourists appreciate the reliability and comfort that the company provides.
Gojek
Gojek is a Southeast Asian ride-hailing and delivery service that has recently expanded to Vietnam. Currently available in Ho Chi Minh City, Gojek offers a range of services including ride-hailing, food delivery, and express delivery. One of the unique features of Gojek is its "Super App" platform, which allows users to access multiple services through a single app. Gojek is also known for its affordable prices and cashless payment options, making it a convenient choice for customers in Vietnam. While Gojek is still relatively new to the Vietnam market, it has quickly gained popularity among users and is expected to continue expanding in the coming years.
Be
Be is a relatively new taxi app in Vietnam. Although it is a relatively new player in the market, Be has quickly gained popularity thanks to its affordable prices and reliable service. Be's fleet consists of both cars and motorbikes, making it a convenient option for commuters in Vietnam's busy cities. Be also offers delivery services, allowing users to order food, groceries, and other goods through its app. While Be is not as widely available as other ride-hailing services in Vietnam, it is still a solid choice for those looking for an affordable and reliable transportation option. Be offers a range of services, including motorbike taxis, cars, and delivery services. The app has gained popularity for its competitive pricing and reliable services. Be has already established itself as a serious competitor to Grab, Vinasun, and other established taxi apps in Vietnam.
Fast Go
Finally, Fast Go is another taxi app that is worth mentioning. Fast Go is a home-grown ride-hailing service that operates in several cities in Vietnam, including Hanoi, Ho Chi Minh City, Da Nang, and Nha Trang. It offers both car and motorbike rides, as well as a delivery service. One unique feature of Fast Go is its "car booking in advance" option, which allows users to book a ride up to seven days in advance. Fast Go also offers competitive pricing and a user-friendly app, making it a good alternative to other ride-hailing services in Vietnam.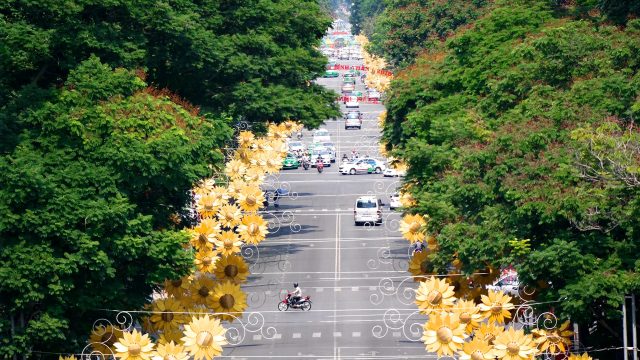 credit: Alessio Roversi
There are also several other taxi apps in Vietnam that riders should consider. These include Be Taxi and Mai Linh Taxi. All of these apps offer riders different features and benefits.
So, which taxi app is the best in Vietnam? When it comes to features offered to users of all types, reputation and customer reviews , Grab and Gojek are the clear winners here. These apps offer riders the ability to book rides in advance, as well as the ability to track their driver's location in real-time. However, it depends on what you're looking for. If you want an app that is easy to use and has a lot of drivers, then Grab is probably the best option. However, if you're looking for an app that allows you to hail a cab near you and pay for your ride in real-time, then Vinasun is a good choice. Be and Fast Go are also good options, and they are worth checking out if you're looking for a new taxi app to try.