Southeast Asia is a popular travel destination, and for good reason! There are many amazing countries in this region, each with its own unique culture and attractions. So, if you're trying to decide whether to go to Thailand or Vietnam, which country should you choose? In this blog post, we will compare the two countries and help you decide which one is the better option for you.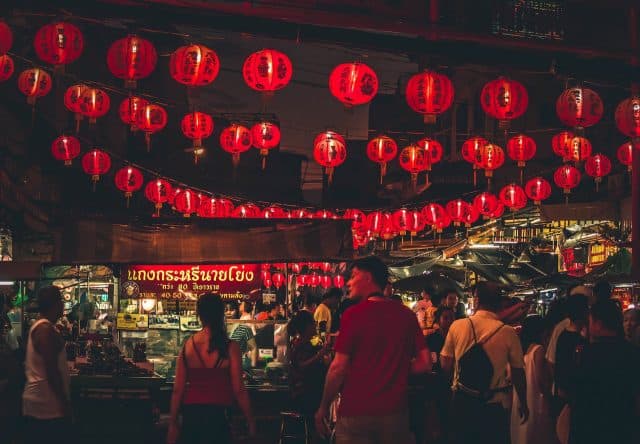 photo: Waranont (Joe)
1. Thailand is a popular tourist destination for a reason – its stunning beaches, delicious food, and rich culture make it a great place to visit
Thailand is a Southeast Asian country known for its tropical beaches, temples, and rich culture. With over 35 million tourists visiting each year, it's no wonder that Thailand is one of the most popular tourist destinations in the world. Stunning beaches like Phuket and Krabi attract visitors from all over, while delicious Thai food and vibrant nightlife keep them coming back for more. In addition to its natural beauty and exciting attractions, Thailand is also home to a rich culture and history. From the grand temples of Bangkok to the hill tribes of Chiang Rai, there's something for everyone in this fascinating country. So if you're looking for a fun-filled vacation with plenty of activities and adventures, be sure to add Thailand to your list.
2. Vietnam is also a beautiful country with plenty to offer tourists, from the bustling streets of Ho Chi Minh City to the stunning Halong Bay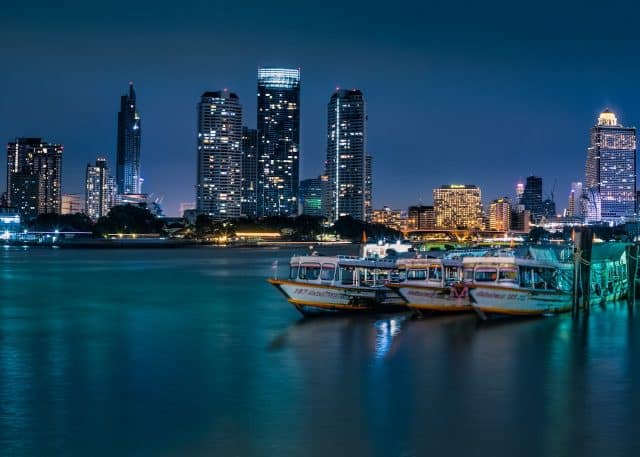 photo: Wisnu Phaewchimplee
Vietnam is a Southeast Asian country that is known for its long history, gorgeous scenery, and delicious food. Visitors to Vietnam can explore the bustling streets of Ho Chi Minh City, relax on the beaches of Nha Trang, or take a cruise through Halong Bay. No matter what type of traveler you are, there is sure to be something for you in Vietnam. The country is also home to many UNESCO World Heritage Sites, including the Imperial City of Hue and the Old Town of Hoi An. So whether you're looking for history, culture, or just a place to relax, make sure to add Vietnam to your list of travel destinations.
3. So, which country should you choose for your next vacation – Thailand or Vietnam?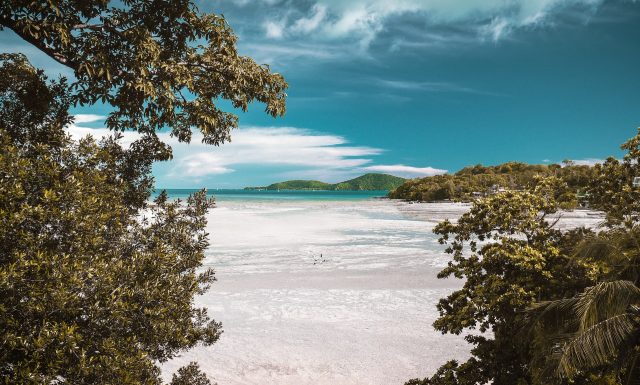 photo: Vitaly Sacred
Both Thailand and Vietnam offer travelers a wealth of fascinating experiences. Thailand is renowned for its stunning beaches, vibrant nightlife, and delicious cuisine, while Vietnam is a country steeped in history with a rich cultural heritage. So, which country is the right choice for your next vacation? If you're looking for a relaxed beach holiday, Thailand is hard to beat. The island of Phuket offers a wide range of accommodation options and activities, from luxury resorts to lively bars and clubs. And if you're hoping to explore some of Southeast Asia's most spectacular temples and ruins, Vietnam should be top of your list. Highlights include the ancient city of Hue, the temple complex at My Son, and the world-famous Halong Bay. So, whether you're looking for relaxation or adventure, both Thailand and Vietnam offer something for everyone.
4. Here are some factors to consider when making your decision:
– Cost:
When it comes to the cost of living, Thailand is generally more expensive than Vietnam. However, the cost of living in Vietnam is rising quickly, so this may not be the case for much longer. This is due to several factors, including inflation and the increasing popularity of Vietnam as a tourist destination. As a result, travelers should budget carefully when planning a trip to either country.
While Thailand may be slightly more expensive overall, there are certain expenses that are cheaper in Thailand than in Vietnam. For example, food and accommodation tend to be cheaper in Thailand, while transportation costs are higher. In addition, Vietnam generally has lower prices for souvenirs and other shopping items. However, these cost differences can vary depending on the specific location within each country.
– Weather:
Thailand is a tropical country located in Southeast Asia. It is bordered by Myanmar, Laos, Cambodia, and Malaysia. The country has a population of over 68 million people and covers an area of 513,120 square kilometers. Thailand's climate is tropical and humid, with an average temperature of 28 degrees Celsius. There are three main seasons in Thailand: the hot season, the rainy season, and the cool season. The hot season runs from March to June when temperatures can reach up to 40 degrees Celsius. The rainy season lasts from July to October, and the cool season runs from November to February.
Vietnam is another Southeast Asian country located to the east of Thailand. It has a population of over 97 million people and covers an area of 331,210 square kilometers. Vietnam's climate is more varied than Thailand's, with four seasons in the north of the country and two seasons in the south. The four northern seasons are spring, summer, autumn, and winter. Spring runs from February to April, when temperatures start to rise after the cold winter months. Summer lasts from May to August, when temperatures can reach up to 35 degrees Celsius. Autumn runs from September to November, and winter lasts from December to January. Southern Vietnam only has two seasons: the wet season and the dry season. The wet season lasts from May to October, while the dry season runs from November to April. With its diverse range of climates, Vietnam offers something for everyone all year round.
– People: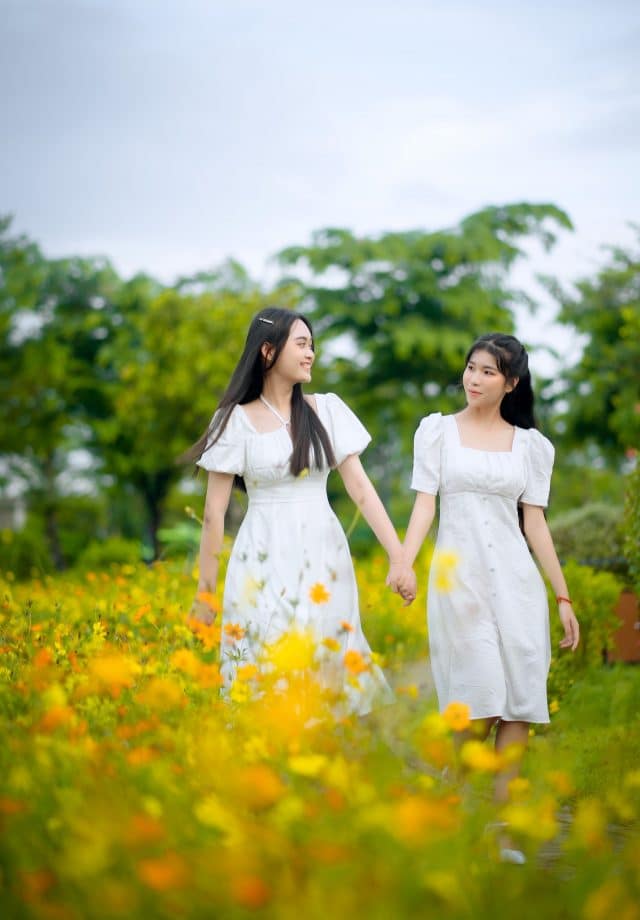 photo: Hải Nguyễn
When it comes to the people of Thailand and Vietnam, both countries have a lot to offer. The Thai people are known for their friendly and welcoming nature, while the Vietnamese often display an openness and curiosity towards foreigners that is both intriguing and enjoyable. Both cultures offer unique experiences, such as delicious food, interesting customs, traditional music, and vibrant nightlife.
Overall, both Thailand and Vietnam have a lot to offer travelers looking for an unforgettable experience in Southeast Asia. Whether you're looking for relaxation or adventure, cost-effectiveness or luxury, each country has something unique to offer. Before deciding on your destination, consider all the factors outlined above and decide which one is the best option for you. Whichever country you choose to explore, you are sure to have an unforgettable experience.
The Verdict: In the end, it depends on what's important to you as a traveler – if you want beautiful beaches and you are a fan of spicy food, Thailand is the better choice; if you're interested in a more diverse climate and culture with a variety of food influenced by French and Chinese, Vietnam is the better option. Ultimately, both can provide an unforgettable Southeast Asian experience.
Happy travels!