From the bustling streets of Ho Chi Minh City to the peaceful rice paddies of Mu Cang Chai, Vietnam is a country with something for everyone. If you're looking for an amazing travel destination, look no further than Vietnam! This beautiful country is home to some of the most stunning scenery in the world. From the lush jungles of the north to the sandy beaches of the south, Vietnam has something for everyone. Here are 9 places you won't want to miss on your next trip to Vietnam!
1. Ho Chi Minh City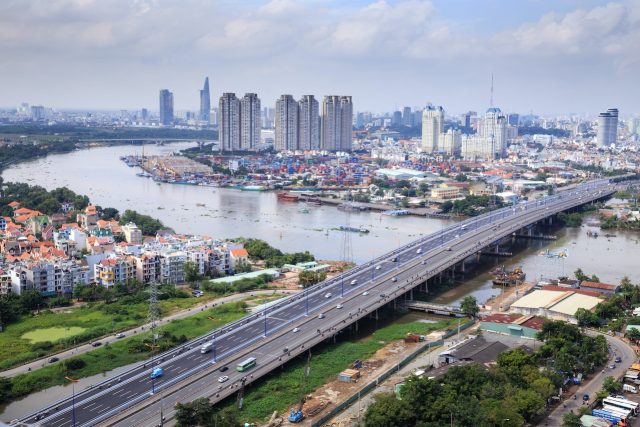 photo: Quang Nguyen Vinh
As Vietnam's largest city, Ho Chi Minh City (formerly Saigon) is brimming with energy. From markets and temples to nightlife and cuisine, there's no shortage of things to see and do. Don't miss a chance to explore the Cu Chi Tunnels, a hidden underground network used by Vietnamese soldiers during the Vietnam War.
2. Ha Long Bay
This stunning UNESCO World Heritage site is located in northeastern Vietnam and is known for its emerald green waters and thousands of limestone islands topped with rainforests. Visitors can take part in all sorts of activities here, from kayaking and cave exploring to swimming and rock climbing.
3. Sapa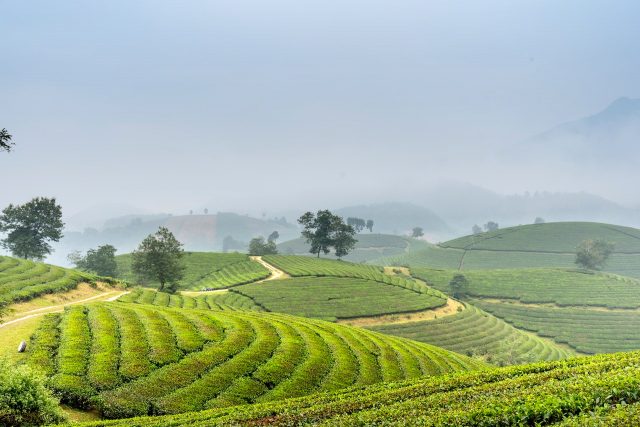 photo: Quang Nguyen Vinh
If you're looking to escape the heat, head to Sapa in northwestern Vietnam. This mountainous region is home to rice terraces, waterfalls, and ethnic minority villages set against a backdrop of lush forested mountains. Hiking is the best way to get around and take in all the sights.
4. Phong Nha-Ke Bang National Park
Phong Nha-Ke Bang National Park is located in central Vietnam and is known for its caves and grottoes formed by rivers cutting through limestone karsts. The park's signature attraction is Son Doong Cave, the world's largest cave measuring over 5 miles long!
5. Hoi An
A UNESCO World Heritage site, Hoi An is an exceptionally well-preserved example of a Southeast Asian trading port dating back to the 15th century. The city's old town is peppered with cafes, tailors, and charming lantern-lit streets that come alive at night.
6. Hue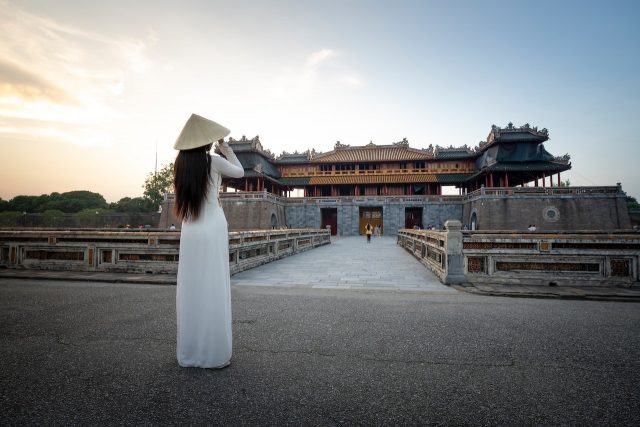 photo: Quang Nguyen Vinh
Hue was once the imperial capital of Vietnam and today is known for its well-preserved Citadel—a walled fortress containing palaces, temples, museums, and more. Just outside the citadel's walls lies Thien Mu Pagoda, one of the oldest religious structures in Hue featuring seven stories towering over 21 meters high!
7. Ninh Binh
Nicknamed "Inland Halong Bay", Ninh Binh is famous for its towering limestone cliffs rising up from lush green rice paddies filled with water buffalo. The area also features several interesting temples and pagodas set against a beautiful natural backdrop—definitely worth a visit!
8. Mu Cang Chai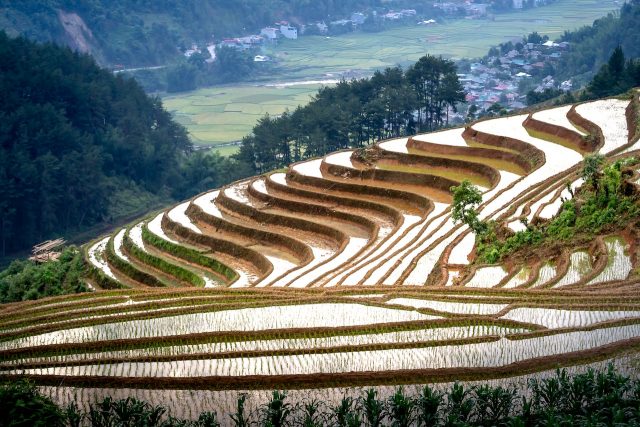 photo: Quang Nguyen Vinh
Located in northern Vietnam's Yen Bai province, Mu Cang Chai is home to some of the most picturesque rice terraces in all of Asia. The best time to see them is between late September and early October when they are overflowing with rice plantations ripened for harvest season.
9. Hanoi
Last but not least is Hanoi — Vietnam's capital city located in the country's north. Hanoi boasts centuries-old temples, colonial French architecture, bustling markets, leafy parks…the list goes on! Be sure not to miss Hoan Kiem Lake, one of the city's most iconic landmarks situated right in the heart of downtown.
Whether you're looking for bustling city streets or peaceful countryside landscapes, Vietnam has something for everyone. These 9 breathtaking places are just a taste of what this amazing country has to offer visitors from all over the world. So what are you waiting for? Start planning your trip today!