Most people know Hoan Kiem Lake as the heart of downtown Hanoi. But not many know what to do when they get there. That's why I'm writing this article: to give you a few ideas about how to make the most of your time in the lake's vicinity. Whether you're a tourist or a local, I think you'll find something on this list that interests you.
Take a stroll around the lake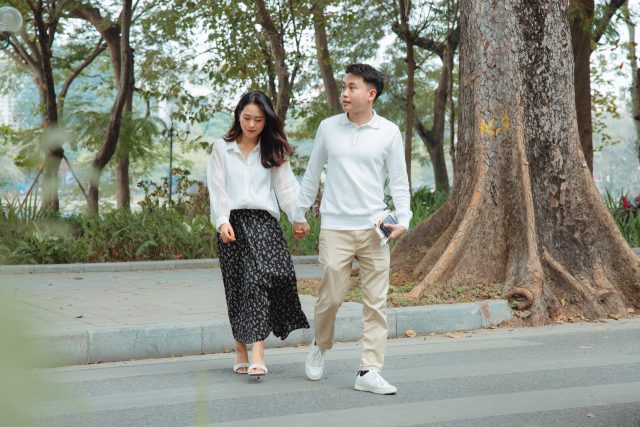 photo: HONG SON
Hoan Kiem Lake is beautiful any time of day, but I think it's especially nice in the early morning or late afternoon when the light is softer. There's something about strolling around the lake and taking in the scenery that just feels very calming.
Watch the sunset
If you stick around until dusk, you can catch a beautiful sunset over Hoan Kiem Lake. I recommend heading up to one of the bridges for a better view.
Have a picnic
Hoan Kiem Lake is a great place for a picnic. There are plenty of trees and grassy areas around the perimeter of the lake, so you can find a spot that's just perfect for you. Just be sure to clean up after yourself when you're done!
Go for a swim
Ok, so technically you're not supposed to swim in Hoan Kiem Lake. But I've seen people do it anyway, and it does look like a lot of fun. Just be careful not to get too close to the turtles!
Visit one of the temples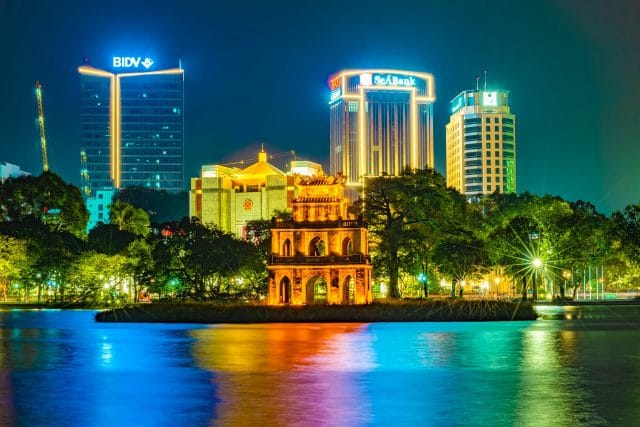 photo: Giang Nguyen
There are actually three temples located around Hoan Kiem Lake: Ngoc Son Temple, Quan Thanh Temple, and Ba Chua Thuong Ngan Temple. Each has its own unique features, so it's worth taking a look at all three if you have the time.
Feed the turtles
Speaking of turtles, there are actually quite a few of them living in Hoan Kiem Lake. You can buy some food from one of the vendors around the lake and then sit back and watch the turtles come to you. It's really quite charming.
Take a boat ride
For a small fee, you can take a boat out onto Hoan Kiem Lake. It's a great way to get a different perspective on the lake and its surroundings.
Play chess
If you're looking for something a little more low-key, why not try your hand at chess? There are always people playing around Hoan Kiem Lake, so it shouldn't be too hard to find a game.
People watch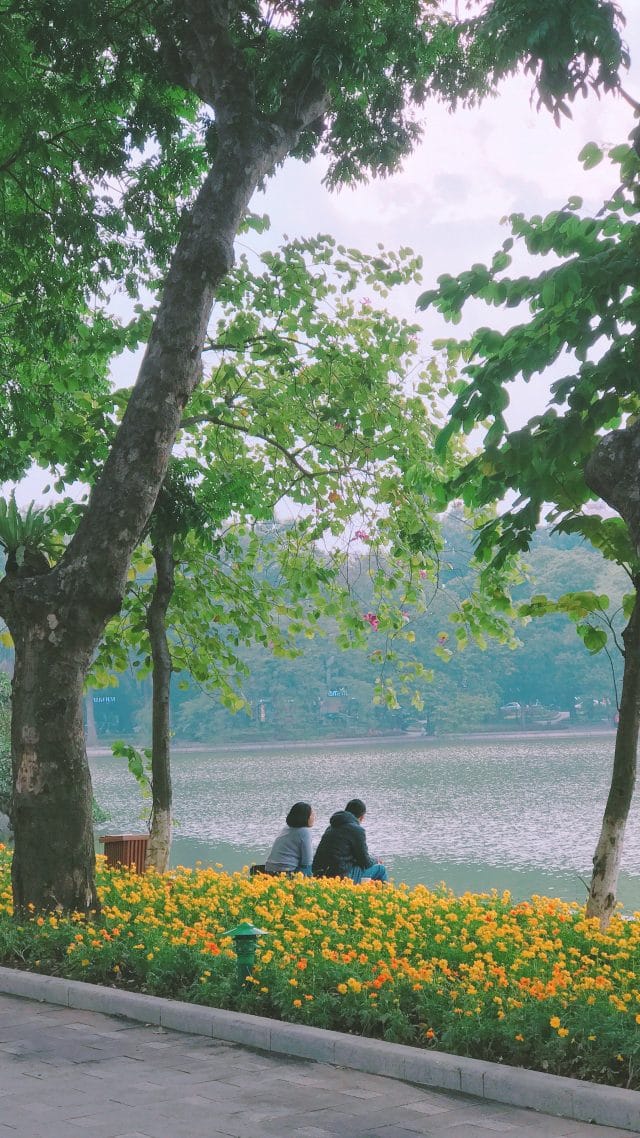 photo: Harry Tran
Hoan Kiem Lake is one of those places that's just teeming with life. There's always something going on, and it can be fun just to sit back and watch the world go by.
Get some exercise
Hoan Kiem Lake is a great place to get some exercise. There's a walking/jogging path that goes all the way around the lake, so you can get in a good workout while enjoying the scenery.
I hope you enjoyed this list of things to do around Hoan Kiem Lake. If you have any other suggestions, feel free to leave them in the comments below. Thanks for reading!