With over 3,400 miles of coastline, Vietnam is a beach lover's paradise. From the secluded bays of the Mekong Delta to the world-famous resort town of Nha Trang, there's a beach in Vietnam to suit every taste. In this insider's guide, we explore some of Vietnam's best-kept secrets when it comes to its beaches.
Mui Ne: A Slice of Desert Paradise
Mui Ne is one of Vietnam's most underrated beach destinations. If you're looking for a quiet beach getaway, Mui Ne is the perfect destination. With its secluded bays and laid-back atmosphere, you're sure to enjoy a memorable holiday here. Mui Ne is a sleepy fishing village located on Vietnam's south-central coast. Mui Ne is known for its dramatic red and white sand dunes, which make for a surreal landscape that feels more like the Sahara Desert than Vietnam. The best way to explore the dunes is by taking an ATV tour; you can even opt to ride a camel! After a day of exploring the dunes, make sure to enjoy a fresh seafood dinner at one of Mui Ne's many seafood restaurants.
Nha Trang: A World-Famous Beach Resort Town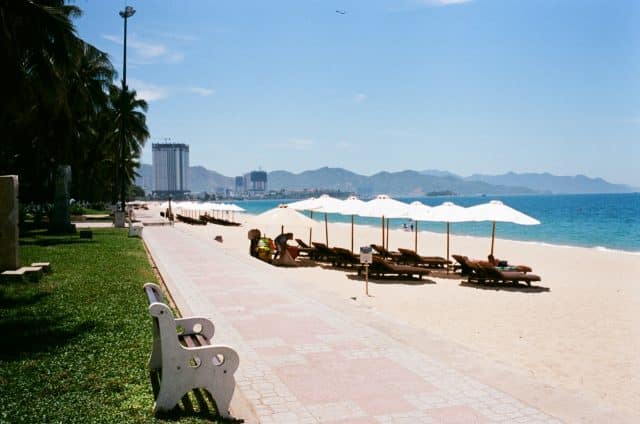 photo: Phạm Chung 🇻🇳
Nha Trang is Vietnam's premier beach resort town, and it's easy to see why. Nha Trang boasts seven miles of pristine coastline, complete with white sand beaches and crystal-clear water. Nha Trang is also home to many luxury resorts and spas, as well as a lively nightlife scene. When you're not lounging on the beach or getting pampered at a resort, be sure to check out some of Nha Trang's other attractions, such as the Po Nagar Cham Towers or the Thap Ba Hot Springs Centre.
Halong Bay: A UNESCO World Heritage Site
Halong Bay is one of Vietnam's most popular tourist destinations—and for good reason. Halong Bay is truly a sight to behold, with its thousands of towering limestone karsts jutting out from calm emerald waters. Halong Bay is best explored by taking a cruise through the bay; you can even overnight on one of the many traditional junk boats that ply these waters. Whether you opt for a day trip or an overnight cruise, Halong Bay is an unforgettable experience.
Da Nang: Vietnam's Surfing Capital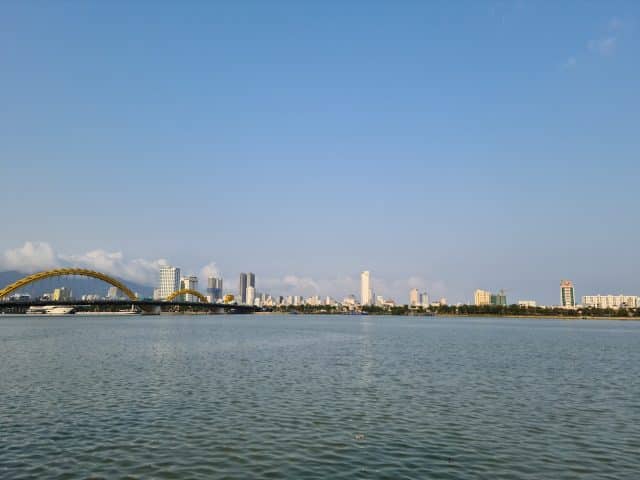 photo: Anh Huynh Tuan
Da Nang is a coastal city located in central Vietnam. Da Nang is known for its beautiful beaches and ideal surfing conditions. Da Nang is often referred to as the "surfing capital" of Vietnam. If you're not a surfer, don't worry—there's plenty to do in Da Nang, from visiting the Marble Mountains to exploring the ancient city of Hoi An. No matter what you're looking for, you're sure to find it in Da Nang.
Phu Quoc: Vietnam's Island Paradise
Phu Quoc is a large island off the coast of Vietnam. Phu Quoc is known for its unspoiled beaches, lush jungle interior, and picturesque fishing villages. Phu Quoc is a great place to relax and unwind; however, there are also plenty of activities to keep you busy, such as snorkeling, scuba diving, and hiking. No matter how you choose to spend your time on Phu Quoc, you're sure to have a memorable experience.
Vung Tau: A Beach Town With a French Twist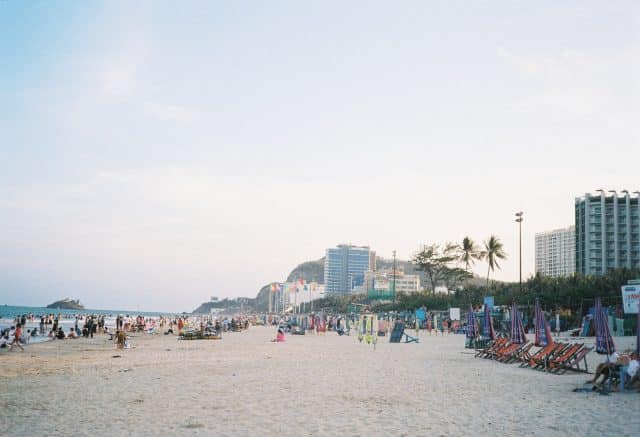 photo: bovin wook
Vung Tau is a beach town located in southern Vietnam. Vung Tau was once a popular vacation spot for wealthy Vietnamese during the colonial era. As such, Vung Tau has a distinctly French feel, with its wide boulevards and cafes. These days, Vung Tau is popular with both Vietnamese and foreign tourists alike. When you're not lounging on the beach, be sure to check out some of Vung Tau's other attractions, such as the Giant Jesus Statue and the Lighthouse.
So there you have it—a guide to some of Vietnam's best-kept secrets when it comes to its beaches. With its diverse landscape and miles upon miles of coastline, it's no wonder that Vietnam is rapidly becoming a popular destination for sun worshippers and beach lovers from all over the world. So what are you waiting for? Pack your sunscreen and your swimsuit and head to one of these beautiful beaches in Vietnam today!