Located in the Mekong Delta region of Vietnam, Tra Vinh is a charming city that is famous for its lush greenery, tranquil waterways, and rich cultural heritage. This hidden gem is perfect for those looking for a peaceful getaway or an adventure-packed vacation. In this travel guide, we will explore the best things to see and do in Tra Vinh, from visiting temples and pagodas to cruising the delta, and so much more.
Visit the Tra Vinh Cultural Museum:
The Tra Vinh Cultural Museum is a must-visit for those interested in learning more about the city's rich cultural heritage. Here, visitors can get a glimpse into the life and customs of the local people, with exhibits showcasing traditional clothing, jewelry, and other artifacts. The museum is also home to several paintings and photographs that capture the essence of the region. This is a great place to start your exploration of Tra Vinh and get a better understanding of its history and culture.
Explore the Tra Vinh Temples and Pagodas: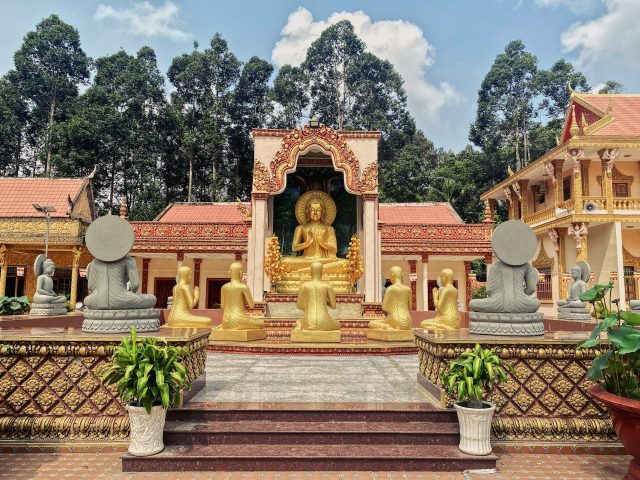 photo: Mộc Đăng Khoa
Tra Vinh is famous for its numerous temples and pagodas, which are considered to be some of the most beautiful in Vietnam. The most popular of these is the Ba Om Pond, which is a beautiful pond surrounded by lush greenery and temples. Visitors can take a stroll around the pond and admire the stunning architecture and intricate carvings of the temples. Another must-visit temple is the Linh Truong Pagoda, which is renowned for its intricate carvings and intricate wooden work.
Take a Boat Tour of the Mekong Delta:
The Mekong Delta is one of the most beautiful and tranquil waterways in the world. A boat tour of the delta is a must-do when in Tra Vinh. Visitors can take a relaxing boat ride along the river, taking in the stunning scenery and observing the local life along the way. You will pass by small villages, lush green fields, and floating markets, where you can sample delicious local cuisine and purchase handmade goods.
Enjoy a Stroll Through the Mangrove Forest: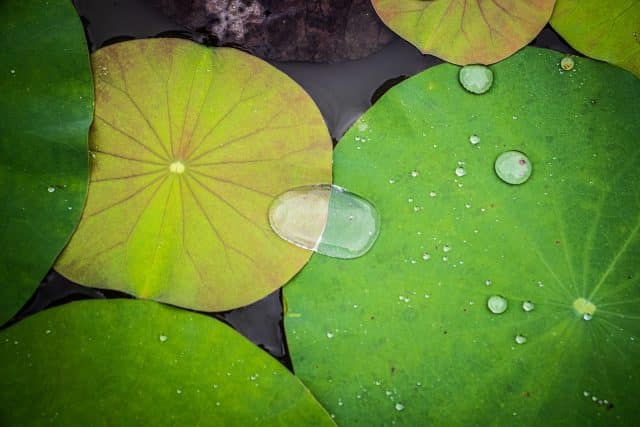 photo: K O
The Mangrove Forest in Tra Vinh is a must-visit for nature lovers. This beautiful forest is home to a rich variety of wildlife, including monkeys, birds, and reptiles. Visitors can take a leisurely stroll along the boardwalk, admiring the lush greenery and peaceful surroundings. This is a great place to escape the hustle and bustle of city life and simply relax and enjoy nature.
Visit the Tra Vinh Market:
The Tra Vinh Market is the perfect place to experience local life and purchase unique souvenirs. Here, visitors can find everything from fresh produce to handmade goods. The market is also a great place to sample local cuisine, with street vendors selling delicious dishes such as noodles and pho. Whether you're looking to buy gifts or just take in the sights and sounds of the local culture, the Tra Vinh Market is definitely worth a visit.
Take a Cooking Class and Learn to Cook Vietnamese Cuisine: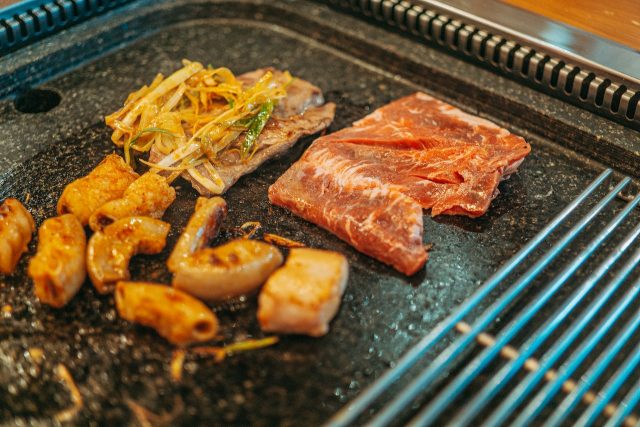 photo: FOX
For food lovers, taking a cooking class in Tra Vinh is a must-do. Visitors can learn to cook traditional Vietnamese dishes, such as spring rolls, pho, and banh mi, from local chefs. Not only will you get to enjoy delicious food, but you will also learn about the local ingredients and cooking techniques that make Vietnamese cuisine so special. This is a great way to immerse yourself in the local culture and bring back a new skill to your home kitchen.
Tra Vinh is a charming city that offers a unique blend of natural beauty, cultural heritage, and modern amenities. Whether you're interested in history, nature, or simply taking in the local life, there is something for everyone in Tra Vinh. So pack your bags and get ready to discover all that this hidden gem has to offer.